Jess Wright has always been a pretty great body image role model, refusing to resort to surgery or fad diets like many other reality TV stars.
However, during a holiday in LA, Jess was photographed in her bikini, leading to an onslaught of body-shaming abuse. 😔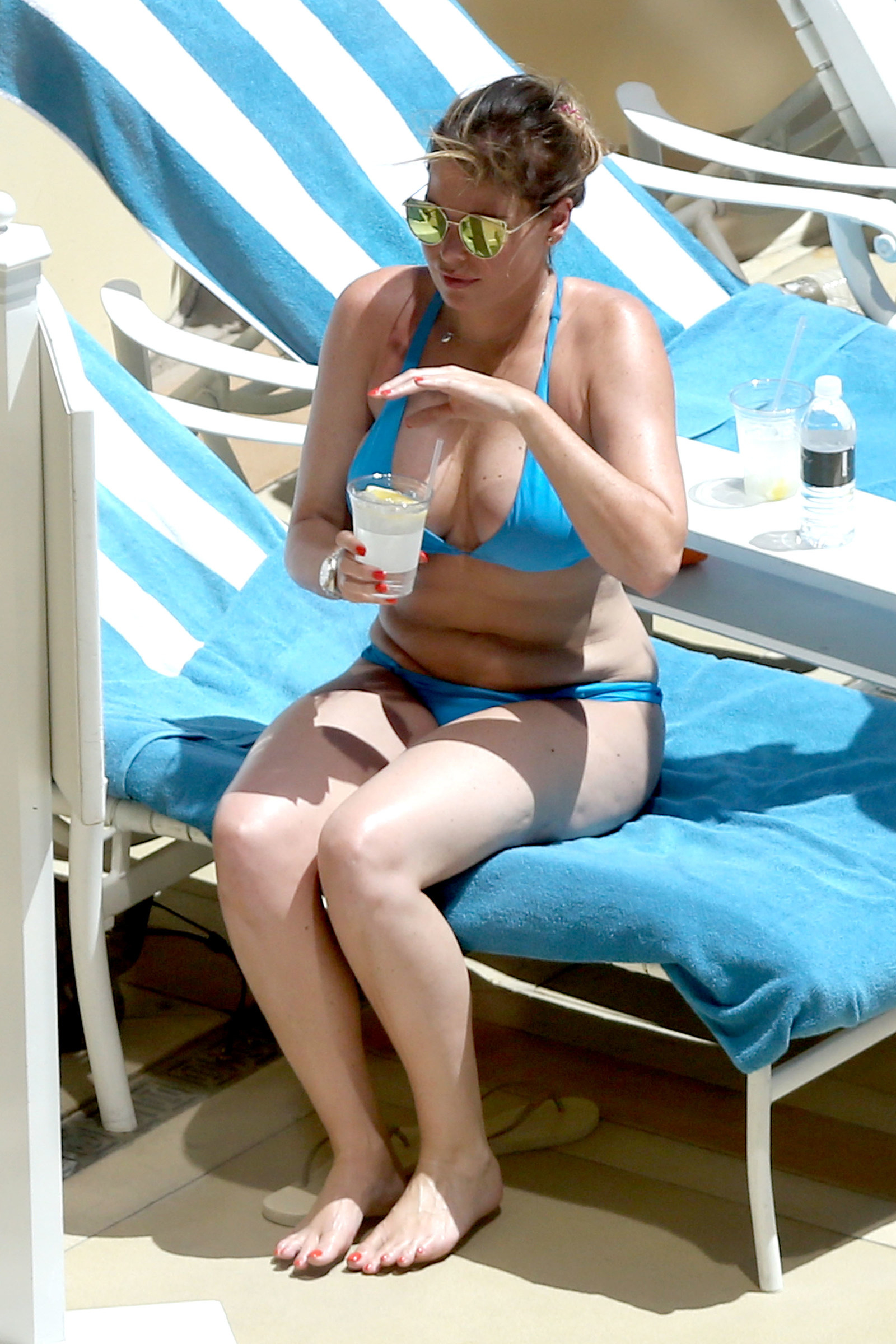 After being upset by the comments, Jess took to Instagram to respond to the abuse – and share her own video of herself in a bikini.
In the caption she revealed she'd felt upset by the "invasive, unflattering and upsetting photos."
Jess wrote:
This is a video I've taken this morning having woken up to once again more invasive, unflattering and upsetting photos of me during a private holiday where I felt completely comfortable around family and friends. I'm posting this video because I feel the need to address this head on. So yes, I've had some very unkind pictures taken of me, yes it was in a horrendous light, and yes I was hoping for privacy. Everybody, male & female in crazy heat, harsh lighting, on the first couple of days of their holiday is susceptible to a bad photo. Sadly mine become public property for the world to see even when you think you're safe in a private hotel during some down time.
She went on to say that the paparazzi images weren't reflective of how she really looks – and that body shaming "is real."
Jess wrote:
This video is REAL, UNEDITED, NORMAL EVERY DAY LIGHTING and this is ME, flaws and all. Body shaming is real. Not only are these photos hurtful, but I feel they aren't a true representation of me and how I look right now. Are they going to break me?.... Absolutely not.
Jess also explained that like all women, she experiences weight fluctuations – but that her weight gain is down to her enjoying life.
She said:
I've enjoyed my past year and yes I'll be the first to say I have put weight on, I have an extra couple of lbs I'd like to shift but I'm a normal girl and just like anyone my weight fluctuates especially during certain times of the month. I've been on holidays, I've had tonnes of cheat meals, I've had more vinos than normal, met amazing people and I wouldn't change a thing. Life is for living and I'm doing exactly that.
She concluded by saying that the criticism of her body only sends out a bad message to impressionable young women.
She wrote:
What kind of message are we sending out to women and young impressionable girls?!? I am by no means fat, I'm a UK size 10 yet I am being body shamed for putting on weight. #EveryBODYisbeautiful
Looks like there are no comments yet.
Be the first to comment!