Over recent months, Gwyneth Paltrow has become the low-key queen of Instagram.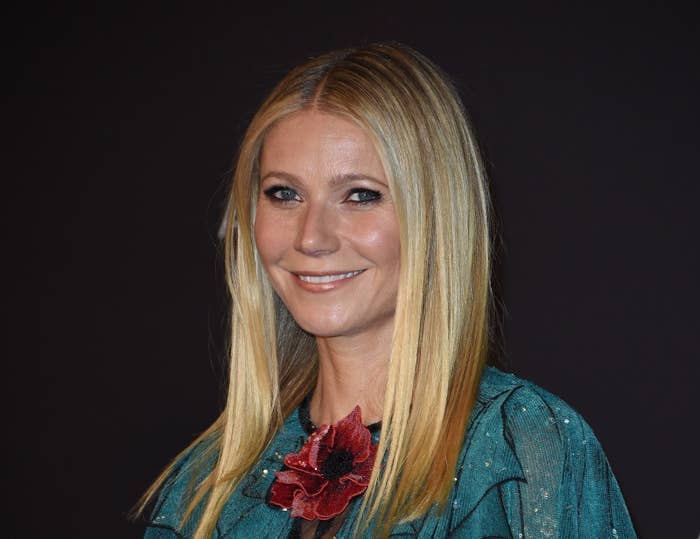 However, one person who doesn't agree is Gwyneth's 14-year-old daughter, Apple, who was less than impressed to find an image of herself on her mom's page.
On Monday, Gwyneth posted this photo of herself with Apple from the ski slopes. Seems innocent enough, right?
She even used a bunch of emojis in the caption.

However, shortly after the image was posted, Apple left a comment berating Gwyneth for sharing the photo without her consent.

Gwyneth swiftly responded, defending herself by saying that Apple's face was barely visible in the photo.

Well, it turns out that other people in the comments noticed the exchange, and while it could very well have been tongue in cheek, soon an entire debate had erupted over parents violating their children's right to privacy online.
Some people were on Apple's side, saying that children should be given the right to decide whether they want an image of themselves shared with the world via their parents' social media channels.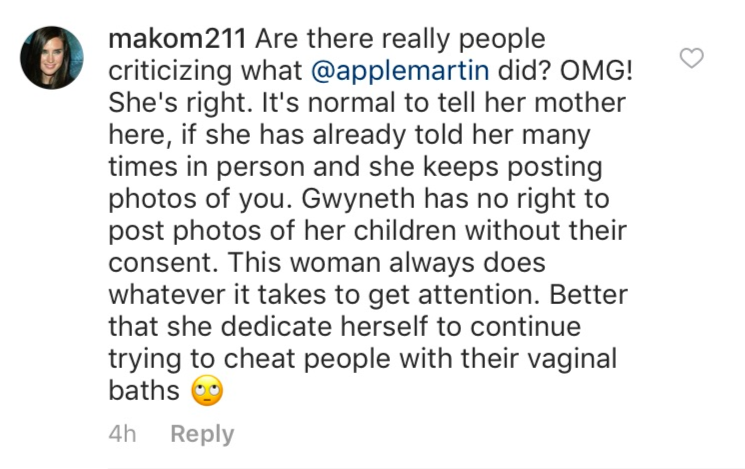 Others pointed out that while Gwyneth had chosen a life in the public eye, her children have not, and so they should have the right to anonymity.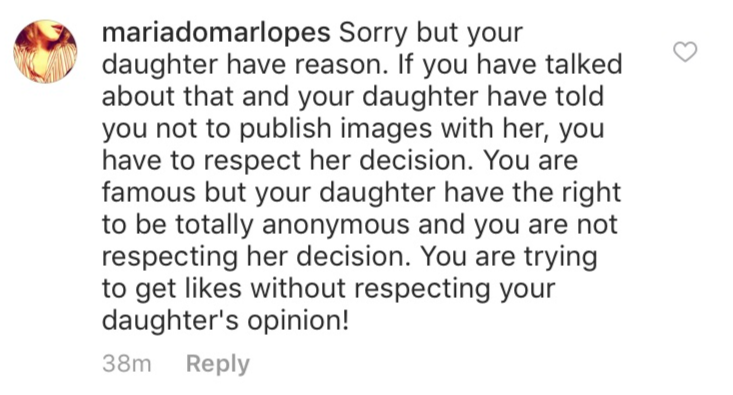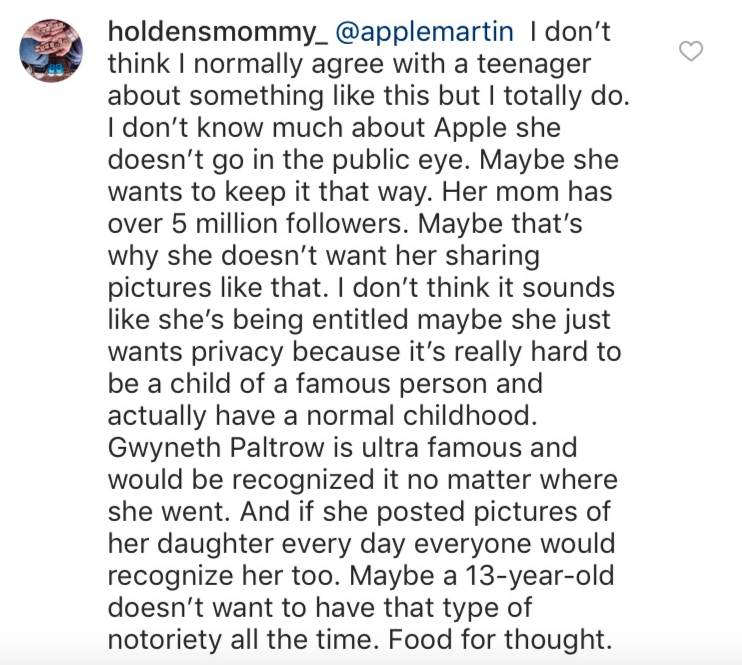 Others drew attention to the fact that Gwyneth has complained about paparazzi invading her privacy before, and said she should be more sensitive to Apple's wishes.

Some people said they always ask their children for permission before posting photos of them.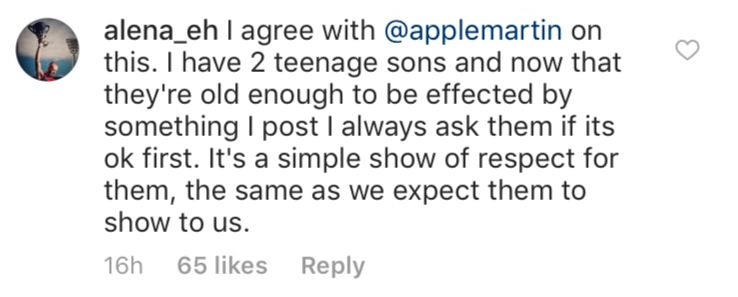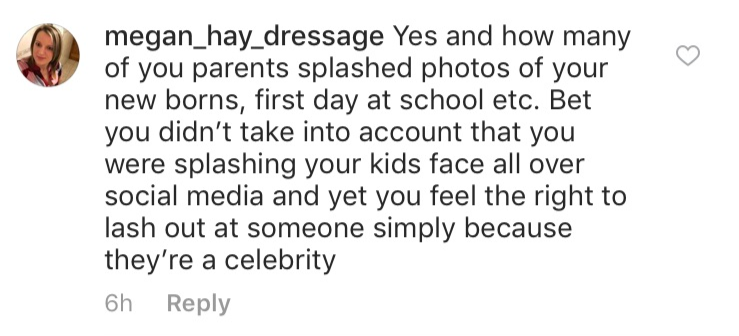 And others said that everyone, no matter their age, has a right to privacy.

However, other people disagreed. Some said that Gwyneth was just being a proud parent who just wanted to show her daughter off.


Others said there was nothing wrong with Gwyneth posting a "regular fun family picture".

Some said that Gwyneth shouldn't have to justify herself to her daughter.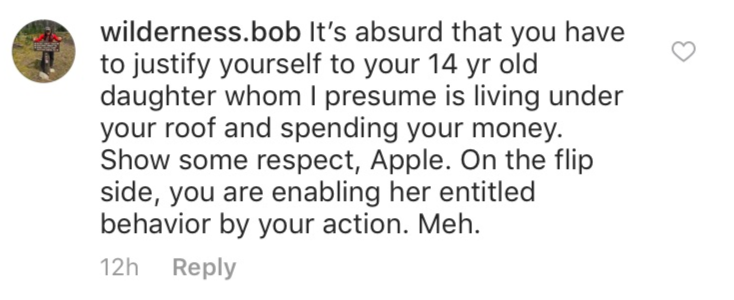 And some teenagers even got involved, saying they believed their parents should have "first choice" over the images they post of their kids.

A spokesperson for Gwyneth Paltrow has been contacted for comment.