Chrissy Teigen Showed Off Her Stretchmarks Again And Everyone Loves Her For It
"My thighs have tributaries."
Chrissy Teigen may be one of the most famous women in the world, but she's won legions of fans by also being one of the most ~normal~ celebrities around.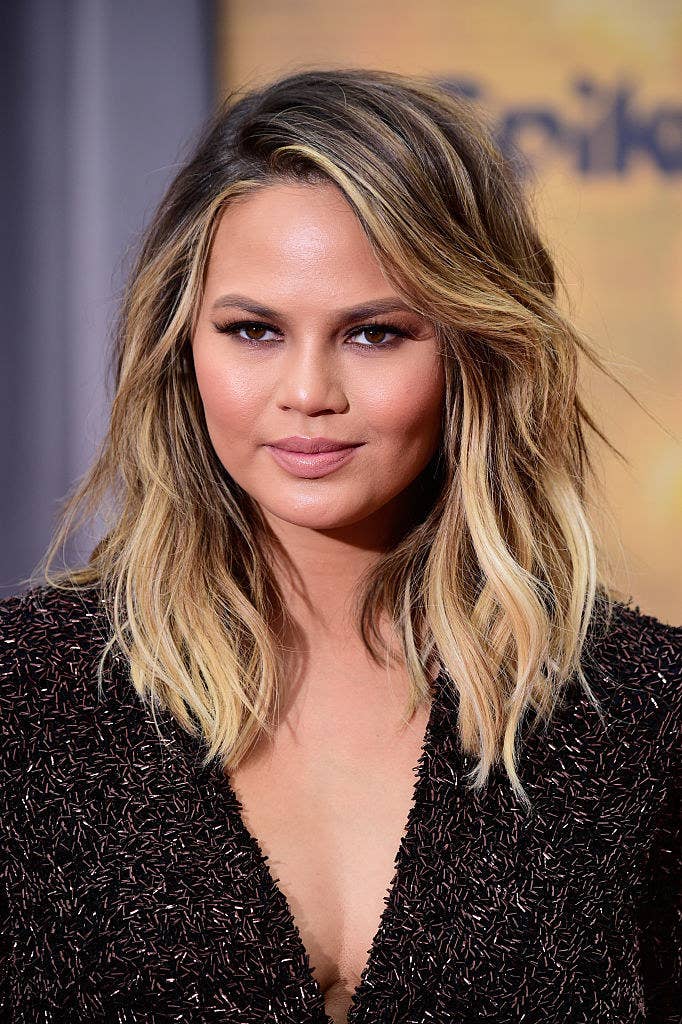 From tweeting continually about food to answering people's questions about the realities of fame, she's always been hilariously honest.
And now, four months after giving birth to her gorgeous daughter Luna, Chrissy has been brutally honest about how her body has changed.
She shared this Snapchat showing her stretch marks, alongside the comment: "Lol my thighs have tributaries."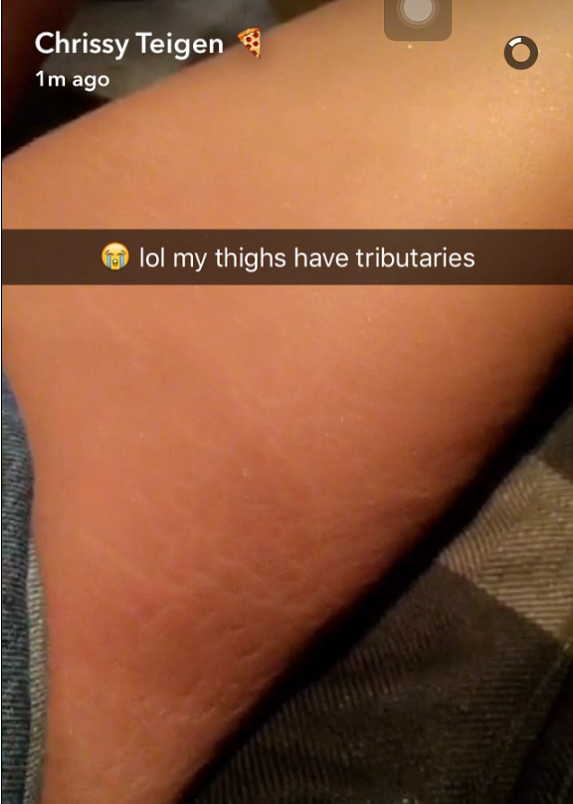 She also shared a video for good measure.
And people LOVE her for it.
It's not the first time she's been honest about her stretch marks. She also shared this image alongside the caption "Stretchies say hi" last year.
People loved it back then as well.
She later explained her decision to post the image – and also to impose a ban on using photo editing apps like Facetune.
Speaking on The Meredith Vieira Show, Chrissy said:
I'm working on a cookbook and I was bumping around in the kitchen and the door handle would just nick me every single time. And I was actually just taking a picture of the bruises, and then I saw the stretchmarks in there. And I have these apps, the Facetune and the Photoshopping ones, and I just didn't feel like doing it anymore. And I'm never doing it again, because I think we forget what normal people look like now. The standard is so ridiculous.
She went on to reveal just how false these edited images can be.
She said:
It's gotten to a point where they're not smoothing their skin anymore. They are actually changing the shape of their body and nobody can compare to that when you're fixing yourself so much. It's so unfair. It started with Botox but now it's grown into this Photoshop phenomenon and I've seen these women in person – they are not like that. Please know that.