Unless you've been living under a rock for the past few weeks, you'll probably have heard of Netflix's original movie Bird Box, which was released just before Christmas.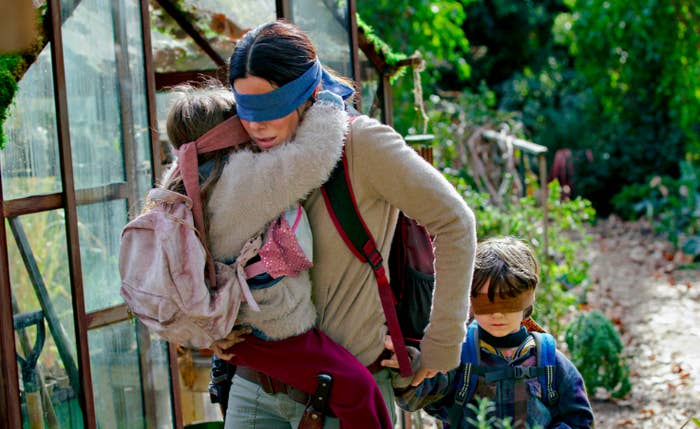 A whopping 45 million accounts watched the film in the first seven days, making it the most successful first week for any movie on the platform.
However, one person who seemingly missed the movie's popularity was Kim Kardashian.
She took to Twitter last night to reveal that she was enjoying the film, and asked who else had seen it.

And if there's anyone who can be relied upon to provide a solid roasting, it's Kim's friend Chrissy Teigen.
She popped up in the replies to Kim's tweet with this perfect response.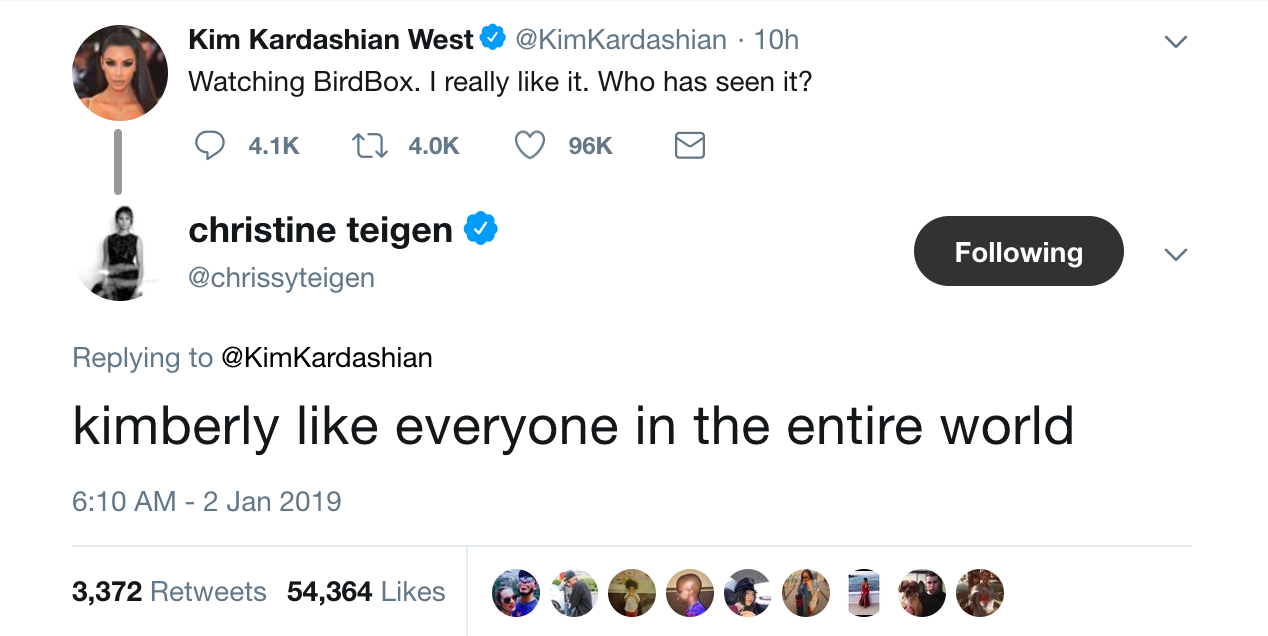 And people took Chrissy's tweet as an opportunity to roast Kim themselves.
Thank you Chrissy for saying what the rest of us were thinking.