Chrissy Teigen Accidentally Flashed Her Nipple On Snapchat, And Her Response Was Amazing
Never change, Chrissy.
Chrissy Teigen is the queen of giving zero fucks, and that's the main reason we love her so much.
And any time she suffers a ~wardrobe malfunction~ she's the first to mock herself.
Well, yesterday Chrissy was Snapchatting her spray tan process when she revealed slightly more than she'd bargained for.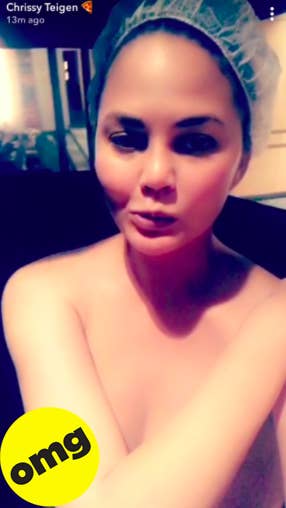 And people were quick to notice.
And of course, when Chrissy realised, she had the most Chrissy responses imaginable. First came this tweet.
Then she shared a screenshot of her assistant informing her of the ~nip slip~.
And then she shared a video in which she joked about "letting everyone down" by having nipples.