If you've spent any time on the internet over the past few days, I'm sure you'll have heard about the drama that's currently unfolding among Miley Cyrus, Liam Hemsworth, Brody Jenner and Kaitlynn Carter.
If you're behind, allow me to catch you up. Two weeks ago, Jenner and his wife, Carter, announced they were splitting after one year of marriage. Carter then headed off on an Italian vacation with friends including Cyrus.
A few days into the trip, Cyrus then announced that she, too, was splitting from her husband of eight months, Hemsworth.
And hours after that announcement came paparazzi photos showing Cyrus and Carter appearing to kiss while lounging on a boat in Italy's Lake Como.
Shortly after the photos of Carter and Cyrus kissing spread across the internet, Jenner posted this Instagram photo and caption which appeared to subtly address the situation.
But then his friend and The Hills: New Beginnings costar Brandon Lee hopped into the comments to leave this joke in reference to Carter and Cyrus.

Jenner responded with a further joke, this time bringing Cyrus's ex Hemsworth into it as well.

And at this point, Cyrus herself rocked up in the comments to drag the absolute hell out of Jenner, telling him to "take a nap" and "cool off".

Well, Lee has now spoken out about what compelled him to leave the original comment in the first place, revealing that he found Carter and Cyrus's ~PDA~ "fake".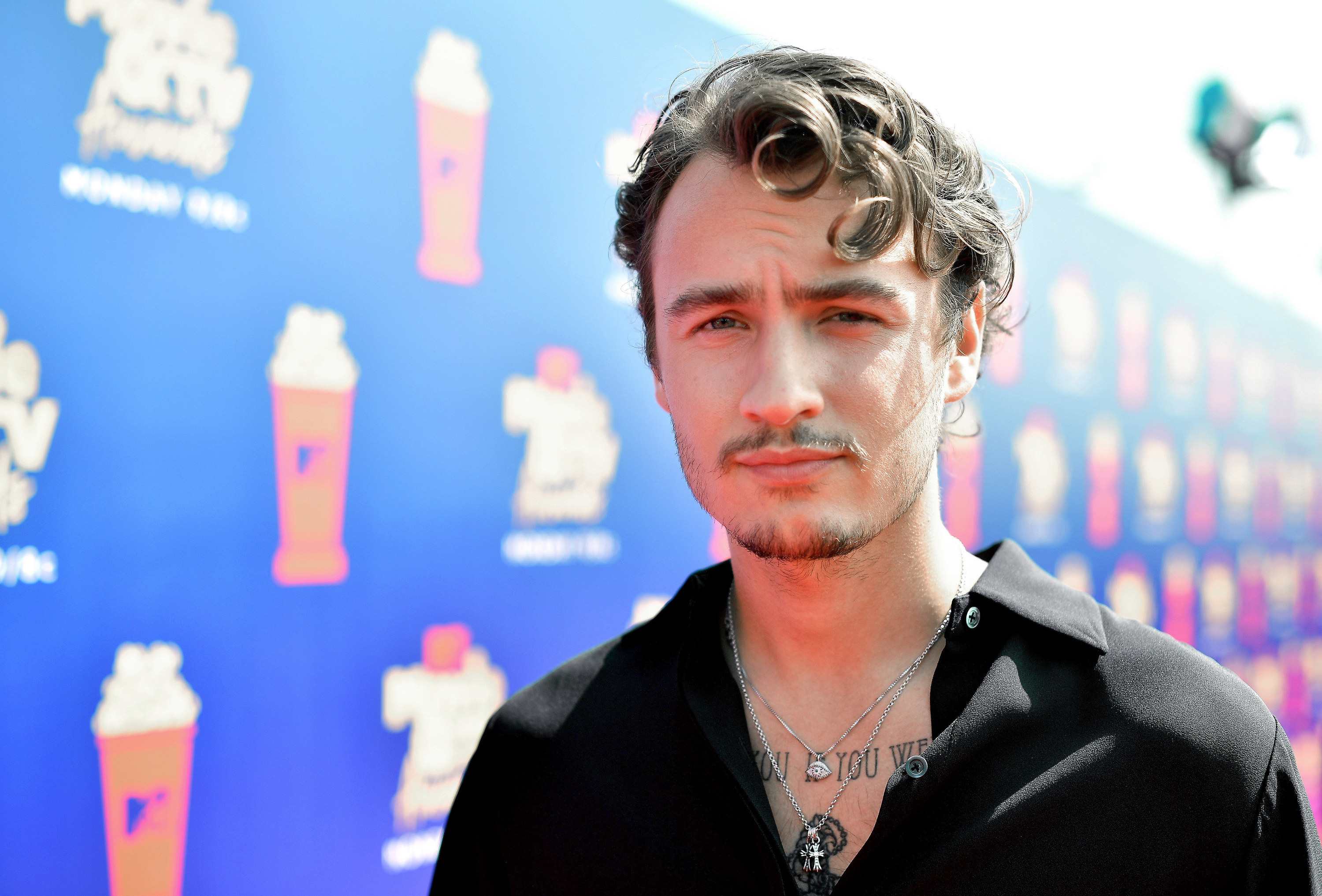 "It's just like — why?" he went on. "They're obviously messing with their two ex-husbands. And they're all friends. So why? It just seems so ridiculous to me."
And Lee also revealed that he was surprised his comment blew up so much and eventually caught the attention of Cyrus — especially since he has "zero percent interest" in the situation.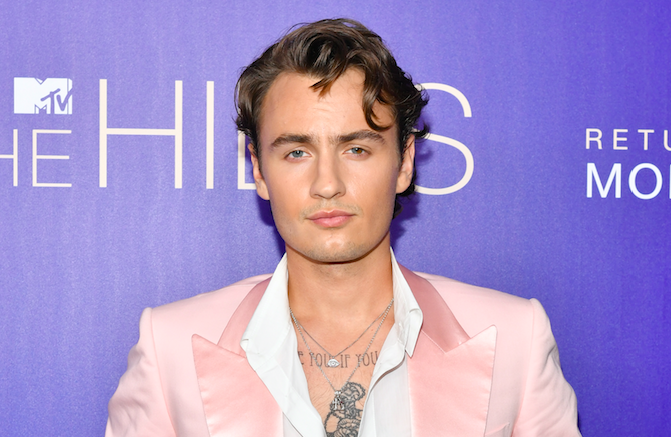 While Lee was giving his interview, Jenner was caught by paparazzi while out and about in Los Angeles. When told by the photographer: "There's a crazy rumour going around that your ex-wife is having an affair with Miley Cyrus," Jenner responded: "I'm not going to answer that bullshit."
But just hours later, he left another shady comment on Instagram. This time, it was in response to the Chicks in the Office podcast's Instagram video detailing the drama.
In the comments of the post, he wrote: "Viviendo mi vida loca," which translates to: "Living my crazy life".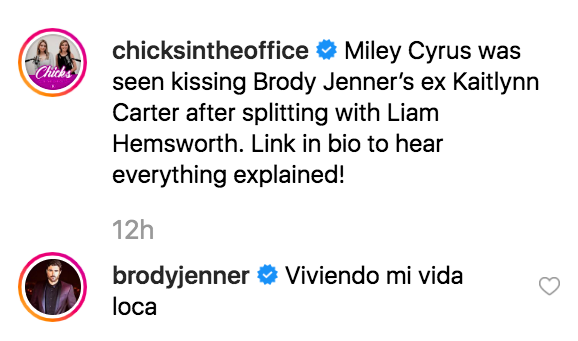 So that's everything you need to know about this drama for now — I'll update you with more as it happens!