Two weeks ago, Brody Jenner and his wife of one year, Kaitlynn Carter, announced that they were splitting.
Shortly after the news of the split went public, Kaitlynn headed off on an Italian vacation with friends including Miley Cyrus.
Since then, they've been sharing enviable Instagram posts of themselves lounging on boats in Lake Como.
However, just days into the vacation, another split was announced. This time it was the shock news that Miley and her husband of eight months, Liam Hemsworth, were separating as well.
And within an hour of Miley and Liam's split being announced, paparazzi photos emerged showing Kaitlynn and Miley appearing to kiss.
It's safe to say the story went absolutely everywhere, with people losing their damn minds.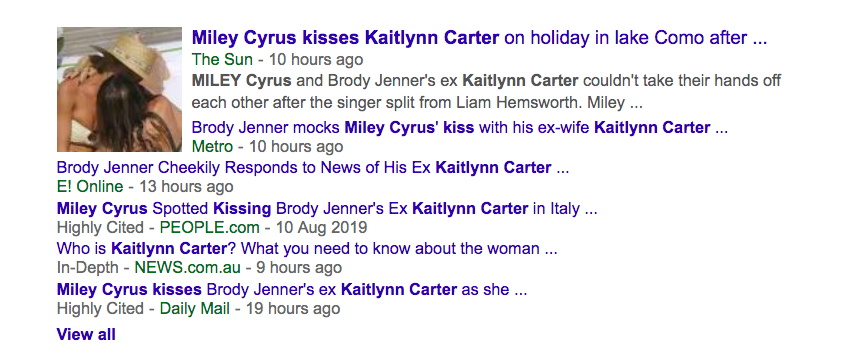 Well, hours after the photos surfaced, Brody took to Instagram to share this photo and caption about not allowing "yesterday to take up too much of today", which appeared to subtly address the situation.

Especially when his mom hopped in the comments with a message praising his "dignity" and ending with: "Onward".
However, another person who decided to leave a comment was Brody's friend and The Hills co-star, Brandon Lee. In a clear reference to the photos of Miley and Kaitlynn kissing, he wrote: "Let's round this scandal out and post a pic of us making out 😘"

And Brody responded with a joke about photos emerging of himself and Liam Hemsworth "holding hands on the beach".

However, things got really awkward when Miley herself decided to leave an incredibly savage response to Brody's joke.
"Go take a nap in your truck and cool off," she wrote.

For anyone not in the know, the comment was a reference to a scene from the debut episode of The Hills: New Beginnings, which showed the aftermath of an argument between Kaitlynn and Brody that had escalated to the point of him storming out and sleeping in his car.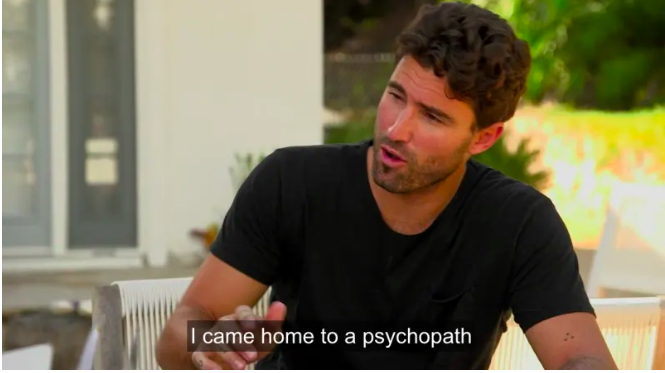 Reactions to Miley's comment were mixed. Some people thought it was hilarious and said she was right to "defend herself" while others suggested it was a little harsh considering the circumstances.



Brody is yet to respond, but I'll update you if he does!