Former Disney star, Bella Thorne has come out as bisexual after posting a picture on Snapchat of herself kissing another girl.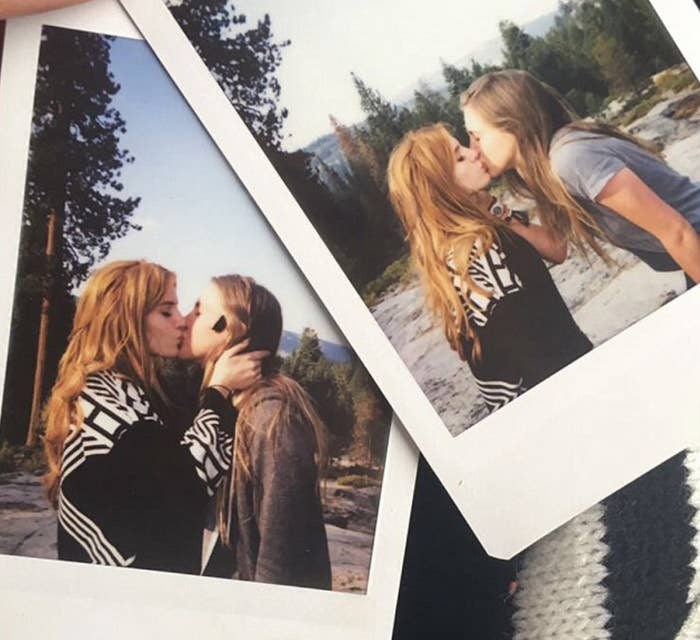 She went on retweet two stills from another Snapchat video.
And when a fan tweeted her asking: "Are you bisexual," Bella's response was very clear.
Immediately people began praising and thanking Bella for coming out so publicly.
The girl in the Snaps has been identified as Bella Pendergast – who, just to make things really complicated, is Bella Thorne's brother's ex-girlfriend.
And Bella may have split from her long-term boyfriend Gregg Sulkin last week, but earlier this month she tweeted the other Bella calling her her soulmate. ❤️
Bella was quick to respond to her fans' praise after the news broke.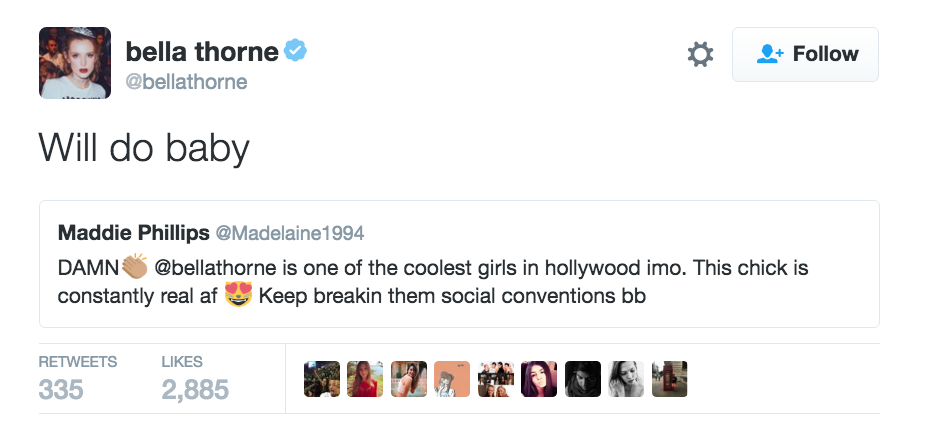 And thanked them for their support.