And it seems that Ariana is so in love with Pete that he's being incorporated into her upcoming album, Sweetener.
Yesterday, Ariana shared a snippet of one of the songs from the album on Instagram.
And people immediately tweeted Ariana to ask what the name of the song was.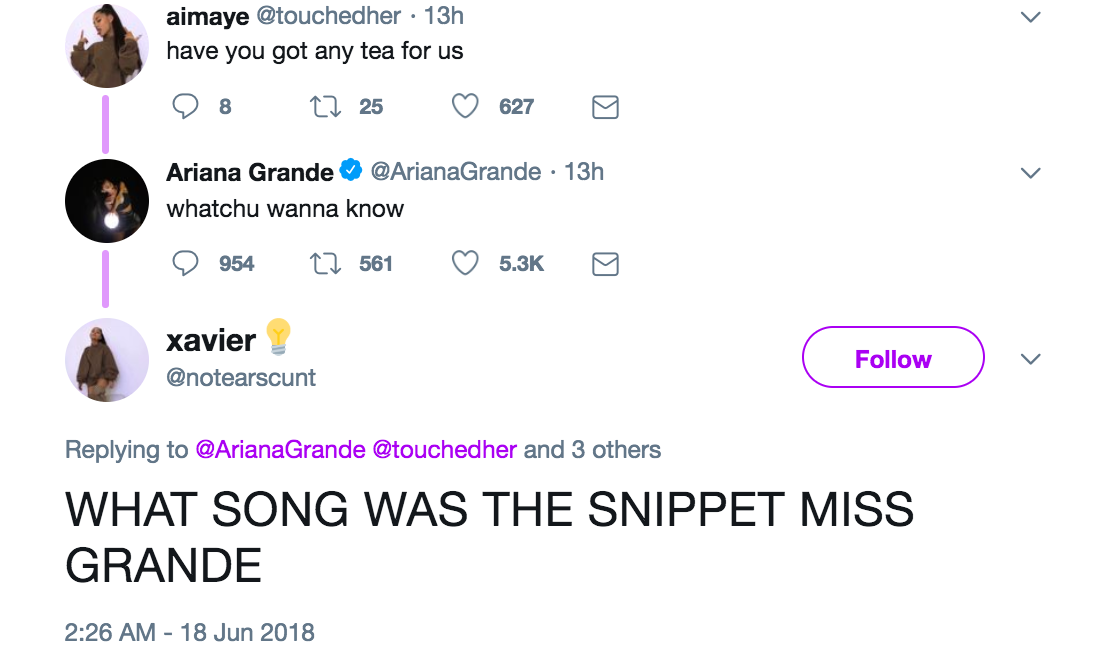 So she revealed that the snippet was from an interlude on the album, titled "Pete."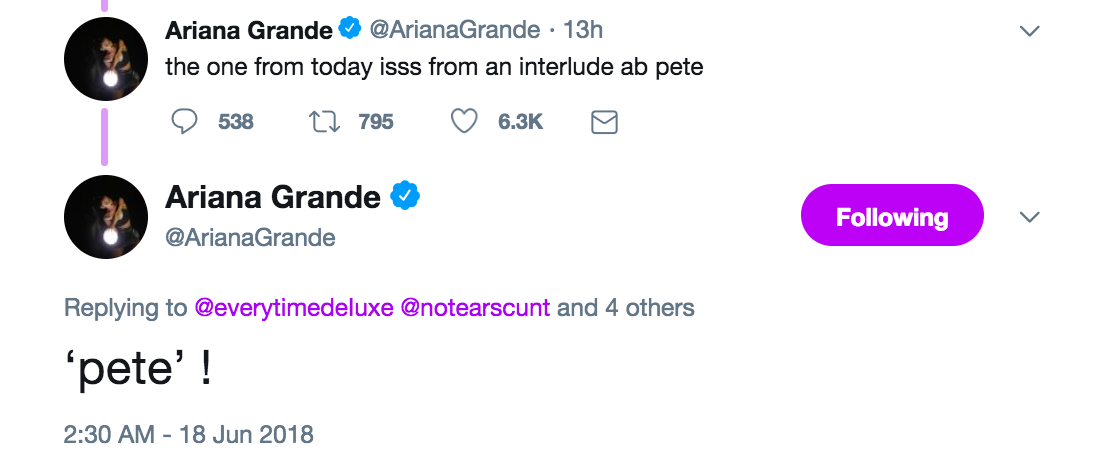 While some fans thought it was cute, others weren't impressed, including this person who said the whole thing was "dumb."

When Ariana saw the tweet, she snapped.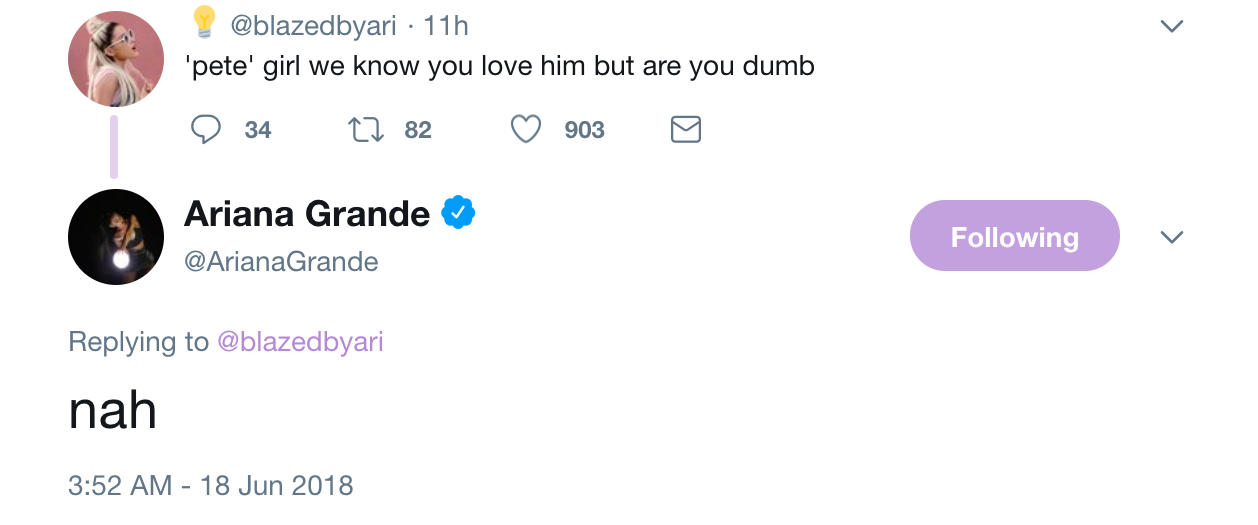 And when a fan praised Ariana for "not giving a fuck..."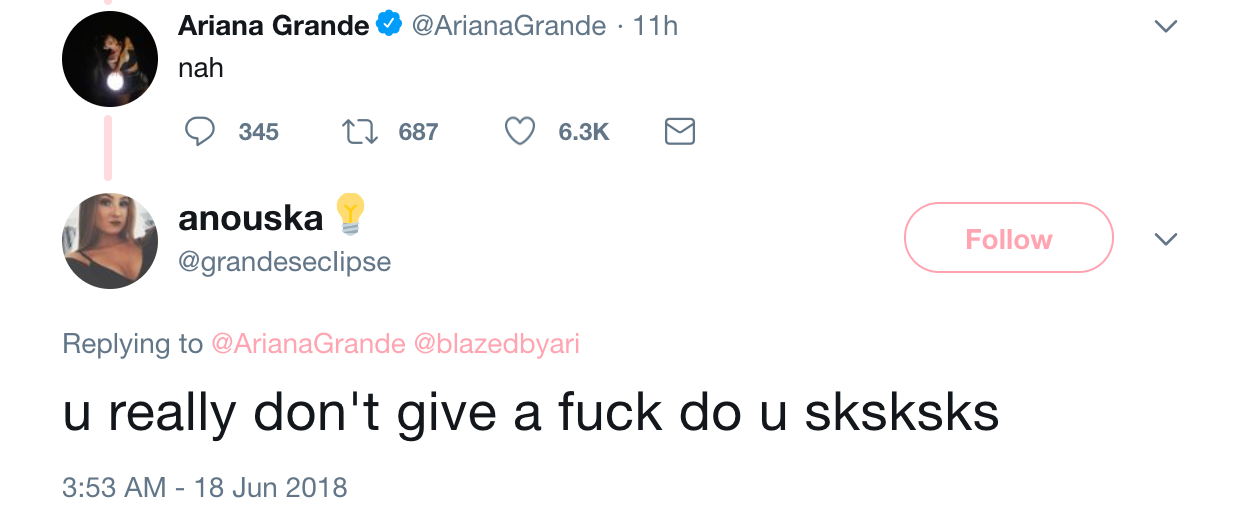 She had this response.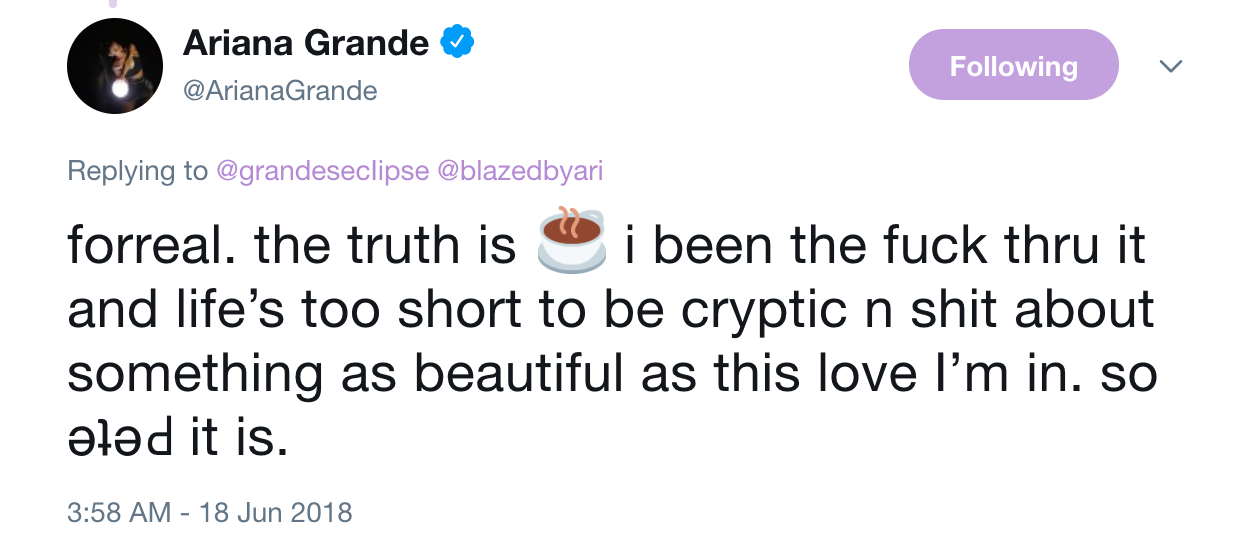 Lesson learned – don't come for Ari.