Despite the tragedy, Grande emerged as a pillar of strength. She not only returned to the city two weeks later with a self-organised benefit concert for the victims, but also resumed her Dangerous Woman tour shortly afterwards.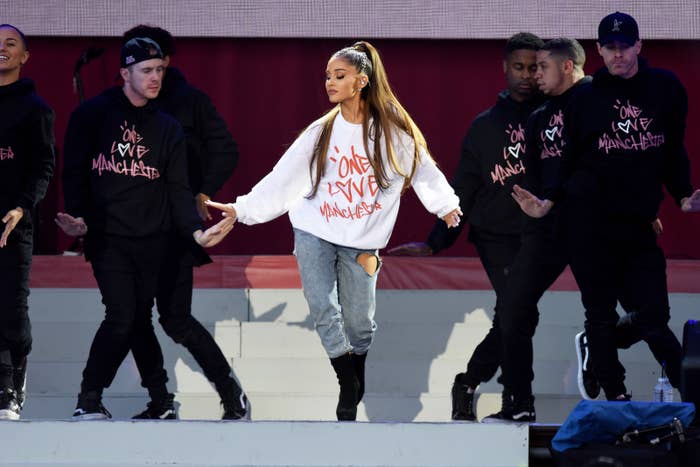 And Grande has now revealed the reason she kept going despite the traumatic event.
Speaking to Coveteur, Grande said:
I don't think I've been through anything as traumatic as what we've been through. Calling it [the tour] off and going home was not an option. The message of the show was too important. For the crew and everyone involved, it's become more than just a show for us. We are really grateful to be here, and really grateful for this show.
She went on to elaborate on the overall message of the show, revealing that she wanted to spread a feeling of unity, support and acceptance.
Grande said:
I think the most important thing is to have each other's backs. When you see something or hear something that's upsetting, even if it's not to you, just say something and be there to support each other. Misogyny is ever-present, and we have to be there to support one another. That's really it. It's about the sisterhood. We have to lift each other up, not try to claw each other down.