1.
Let's just cut to the chase: Cara has no time for any bullshitters.
2.
Especially when it's coming from the media.
3.
She won't allow anyone to take credit for her phenomenal eyebrows.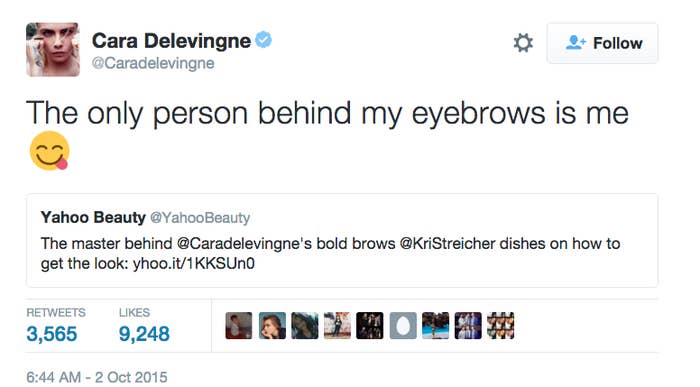 4.
And if you text your friend telling them you're "hanging out" with her...
She will take a photo and call you out on Twitter.

5.
Sometimes her burns are cryptic.
6.
Other times, she's more direct. Especially when it comes to the paparazzi.
7.
Seriously, though. She fucking hates the paparazzi.
8.
And she's pretty creative with her imaginary forms of punishment. They range from molten cheese...
10.
But, to be fair, she does make a very good point.
11.
And when she made it clear she won't ever be silenced on this topic, even Kendall Jenner approved.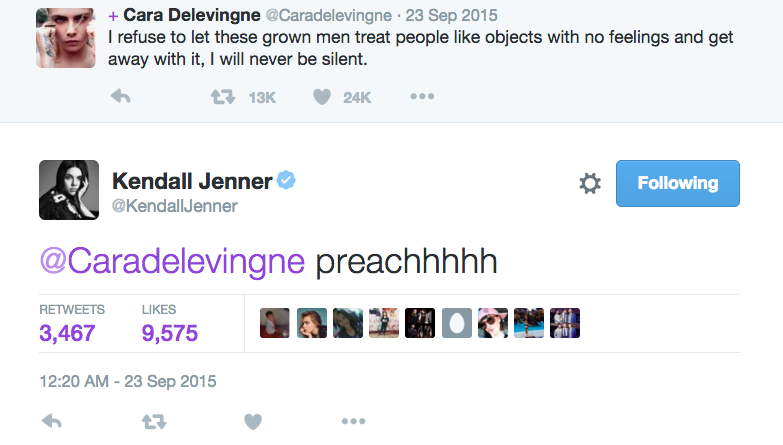 12.
She defended herself after this awkward interview – and Zach goddamn Braff even emphasised how dumb the questions were.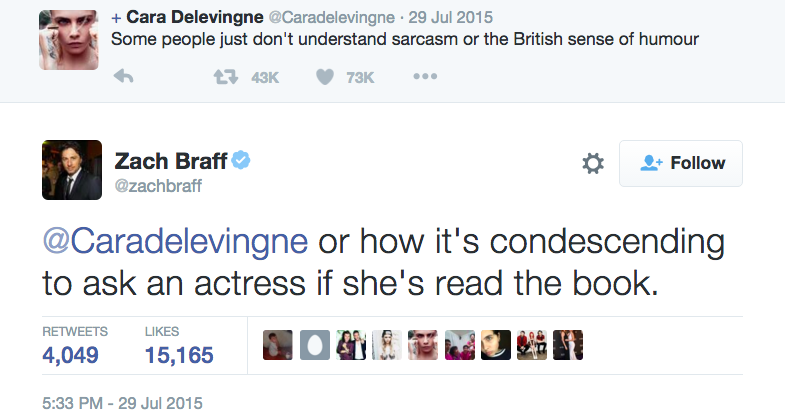 13.
And when Richard Madden criticised the interview, she wasn't afraid to shut him down.
14.
And look who came back with an apology.
15.
She has no time for sexism.

16.
Or liars.
17.
Or people who rip others off.
18.
When she was criticised by a journalist for "always falling asleep," she shot the accusations down.
19.
Then there was the time when she was criticised for just being a ~socialite~ and she shot that down too.
20.
And she'll straight-up suggest that children could do a better job at reporting on her.
21.
She will offer her opinions on politics.
22.
And won't be deterred by people telling her not to.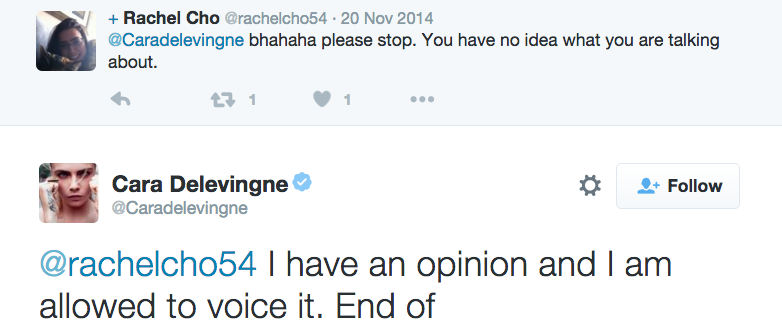 23.
And, finally, she puts trolls well and truly in their place.