Chrissy Teigen Has Been Fucking Hilarious On Twitter So Far In 2018
She's hit the ground running.
1.
When she was literally all of us making New Year's resolutions.
2.
And then was all of us trying to maintain them.
3.
When she didn't let the haters win.
4.
When she made this confession.
5.
When someone discovered this A+ tweet...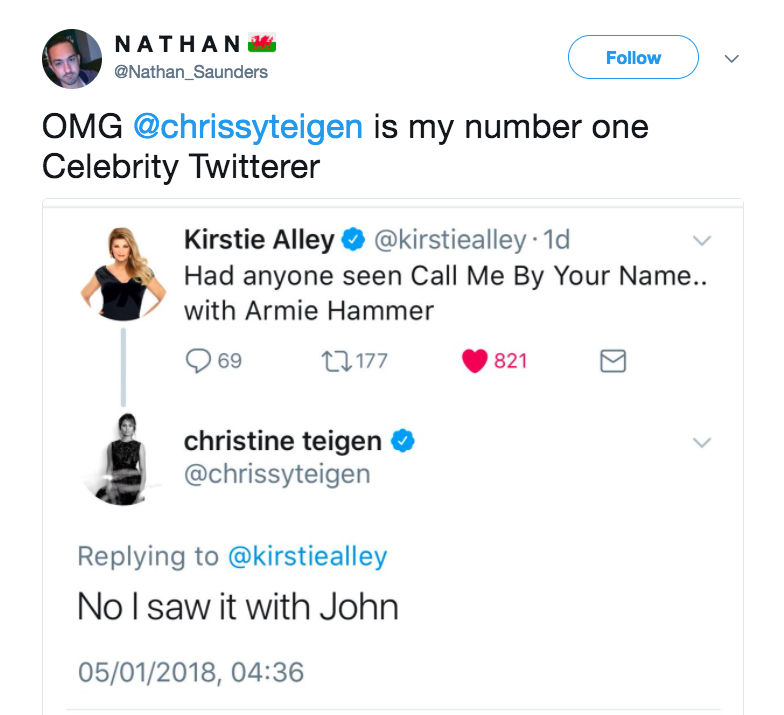 10.
When John pointed out a flaw in her plan.
11.
When she made a bunch of new friends.
12.
When Donald Trump tweeted this...
And she couldn't quite believe it.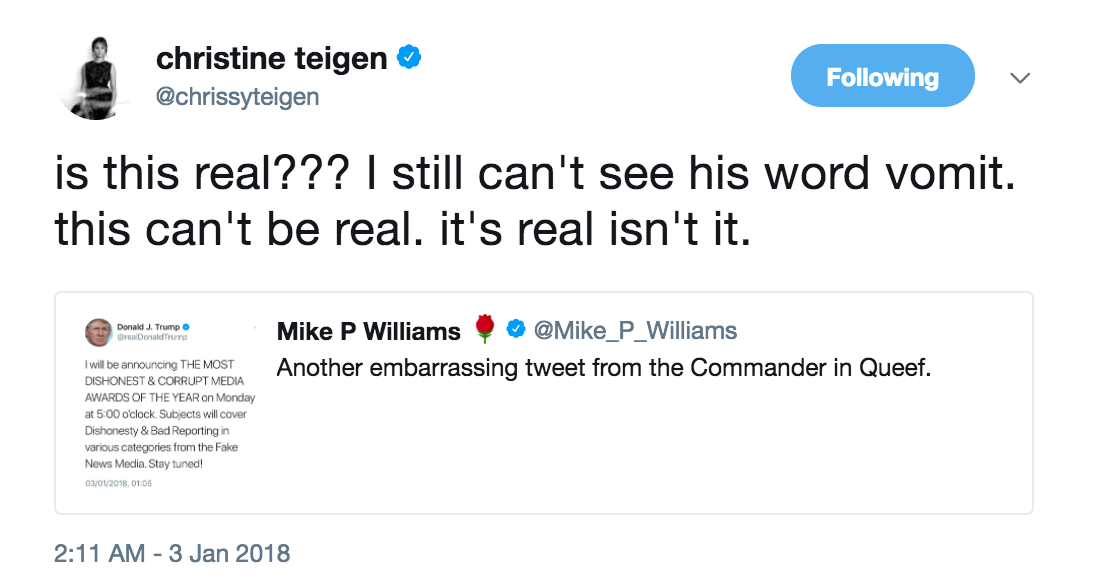 13.
When she appointed herself the host of "The Most Dishonest and Corrupt Media" awards.
14.
And took her duties very seriously.
15.
And when Trump announced he'd be postponing "The Most Dishonest and Corrupt Media" awards, she delivered this burn.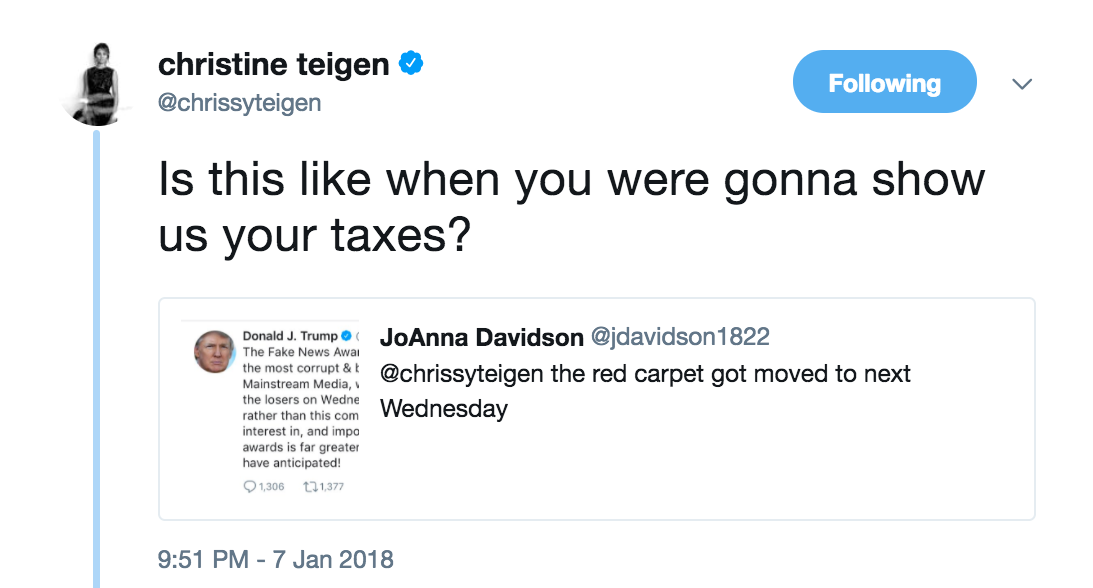 16.
And started dishing out the awards anyway.
17.
When she shut down each and every person who commented on her food pictures.
18.
When she truly fell in love with her eyelash extensions.
19.
When she did her book edits like this.
20.
When she shared this pregnancy update.
21.
And, finally, when she made this observation.