1.
When Blake celebrated Ryan's first ever Father's Day with this photo and caption.

2.
When she posted a photo of her ~outfit of the day.~
And Ryan left this comment.

3.
When Ryan posted this photo of Blake in costume while shooting her latest movie.
Alongside this savage caption.

4.
So she responded by roasting Ryan for his Sexiest Man Alive win eight years ago.

5.
When Ryan attempted to make Christmas cookies, and Blake shared a photo of the results.
With this caption.

6.
And he played her at her own game by explaining where everything went wrong.

7.
When Ryan was being inundated with sexually explicit tweets like this.
And he suggested that Blake was responsible.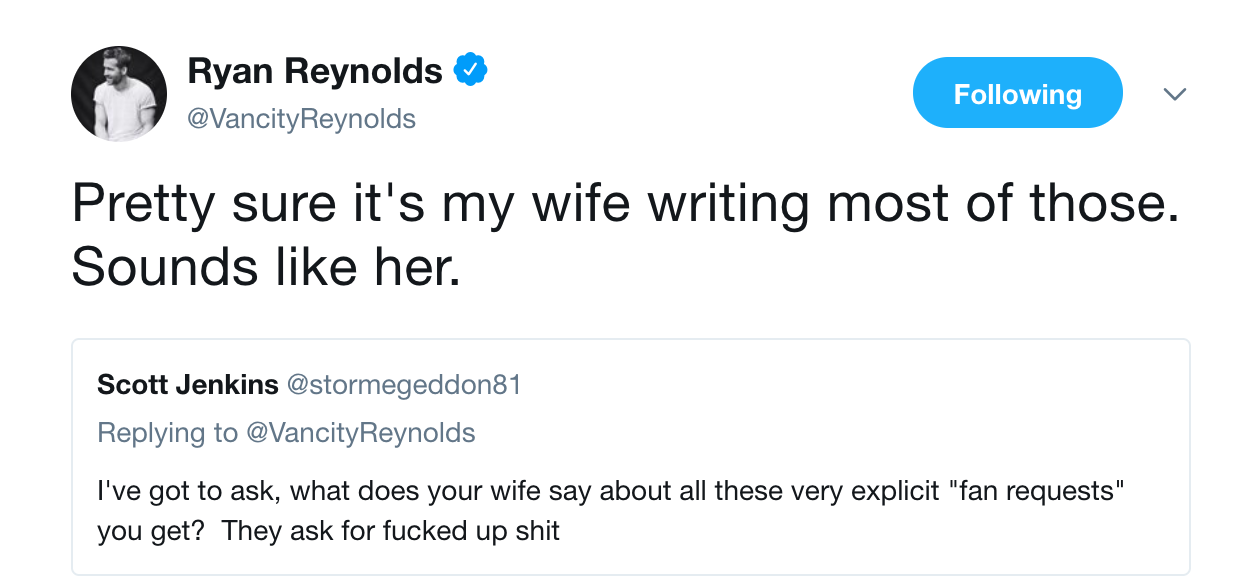 8.
Then there was also the time when Ryan responded to rumours that he and Blake were on the verge of a split with this tweet.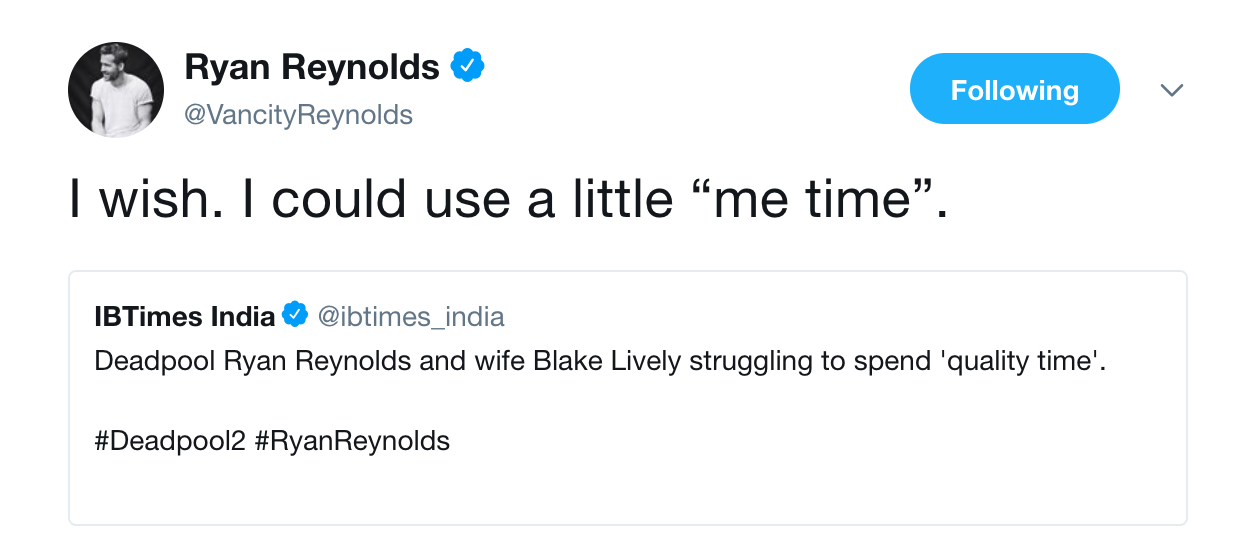 9.
And when he gave us this insight into what went on when Blake was in labour.
10.
But when Blake was asked what she thinks of Ryan's tweets about her and their daughters, she gave this A+ answer.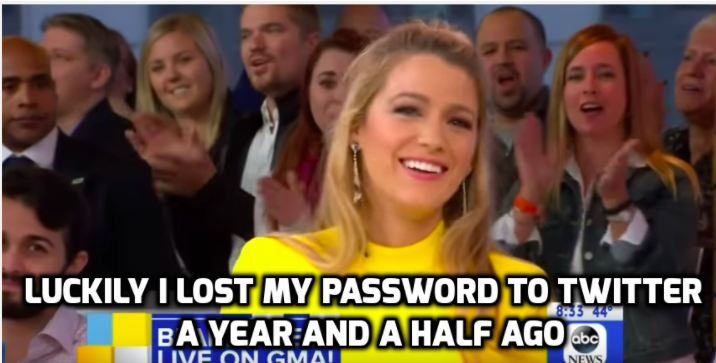 11.
Another time, a real life bear showed up at the studios where Blake was rehearsing a film role.

And Ryan left this comment.

Pointing out that Ryan's effort had been minimal.

13.
When Ryan posted this photo on Valentine's Day.
And Blake suggested this as a caption.

So he hit back with this.

And she savagely burned him once more.

14.
When Ryan collected an award which he dedicated to Blake like this.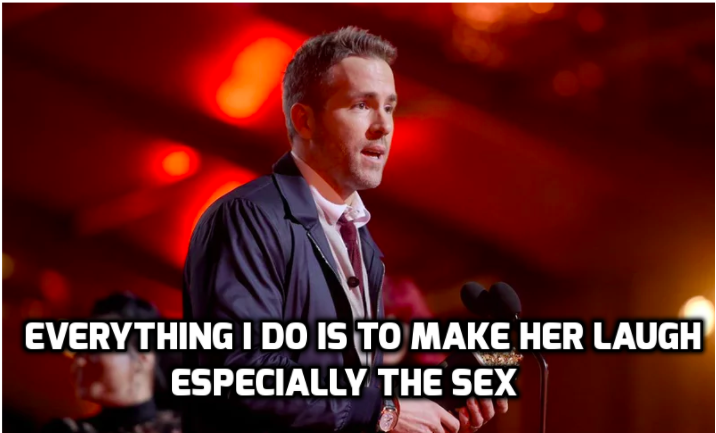 15.
When Blake saw Ryan checking out Helen Mirren on the red carpet and wasted no time in letting him know.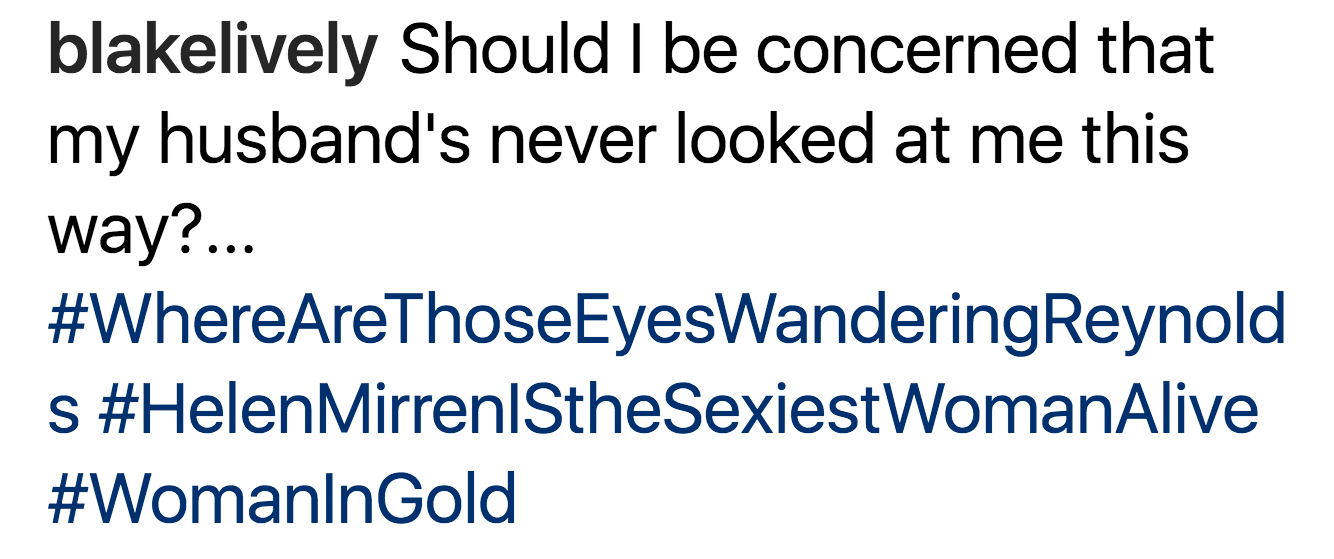 16.
When he joked that they'd got married online.

17.
When Ryan marked Blake's 30th birthday with this photo in which she was almost entirely cropped out.

18.
So she waited until his birthday to well and truly get her revenge.

19.
And, finally, when Blake revealed who the most influential man in her life really was.