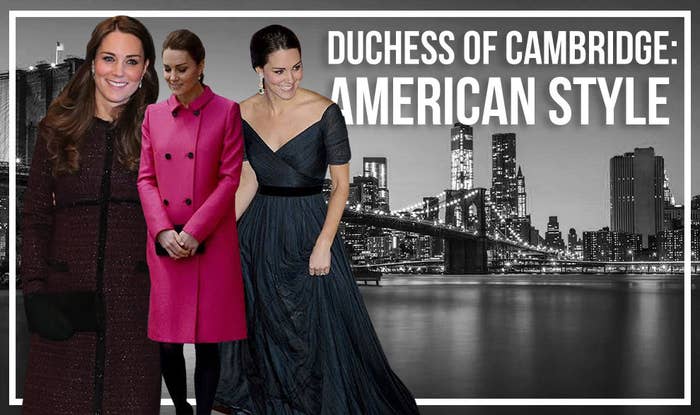 7.
Goat Fashion Black Coat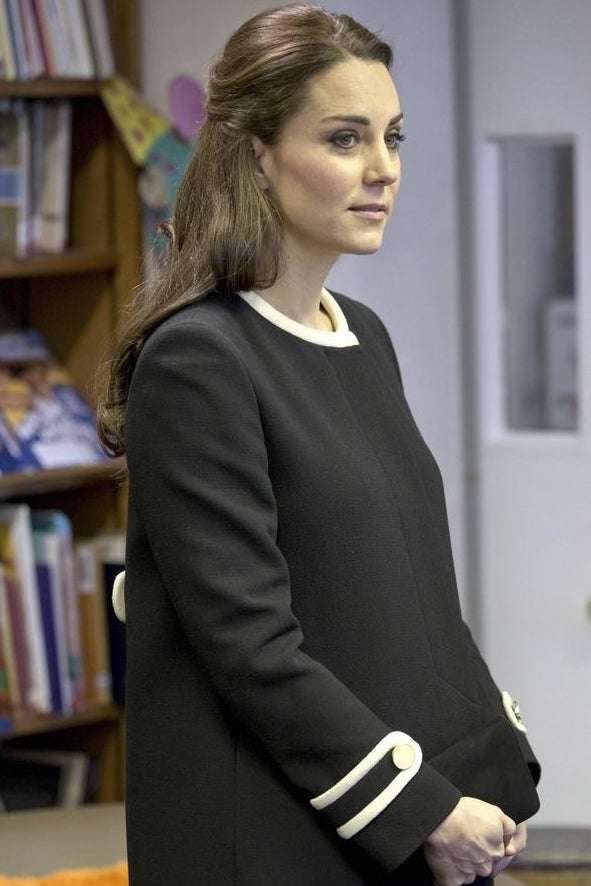 This shapeless ensemble cannot be saved by its cool retro buttons and collar. Outfit: Goat Fashion's "Washington" coat.
6.
Tory Burch Coat And J.Crew Jeans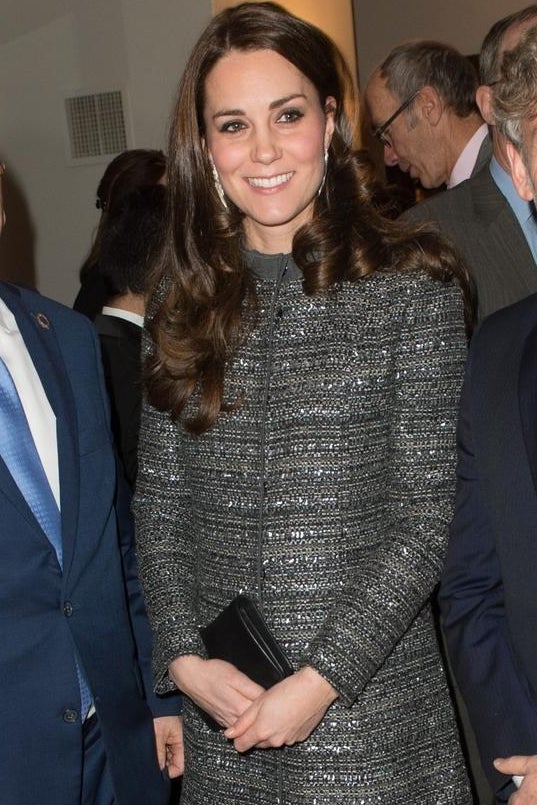 When you're a duchess, this is what you wear to an NBA game. That being said, the busy pattern of the jacket draws the eye in a weird way — something that the addition of a belt could have fixed. Coat: Tory Burch's "Bettina." Pants: J. Crew Maternity.
5.
Beulah London Black Lace Dress
It's hard to go wrong with a little black dress, but the lace motif of this ensemble is aggressively bold, and while it looks lovely over the non-lace parts of the dress, the pattern on the sleeves is more than a little overwhelming. Outfit: Beulah London Amara Lace Dress.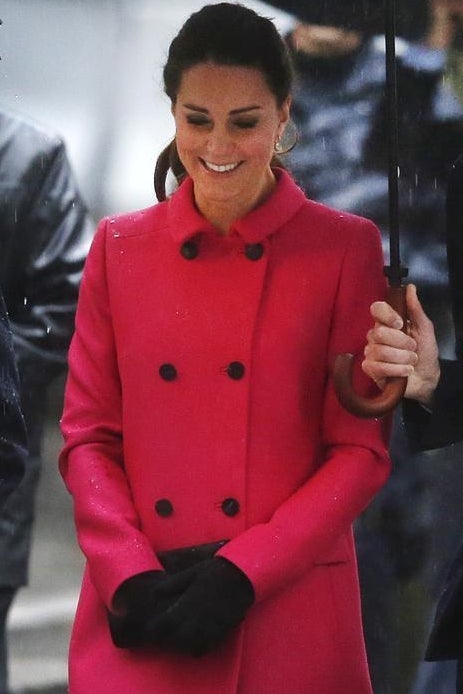 The demure, military cut and the eye-catching pink color are a perfect study in contrasts that result in one gorgeous ensemble. Outfit: Mulberry's "Double Breasted Coat" in cerise.
3.
Seraphine Maternity Dress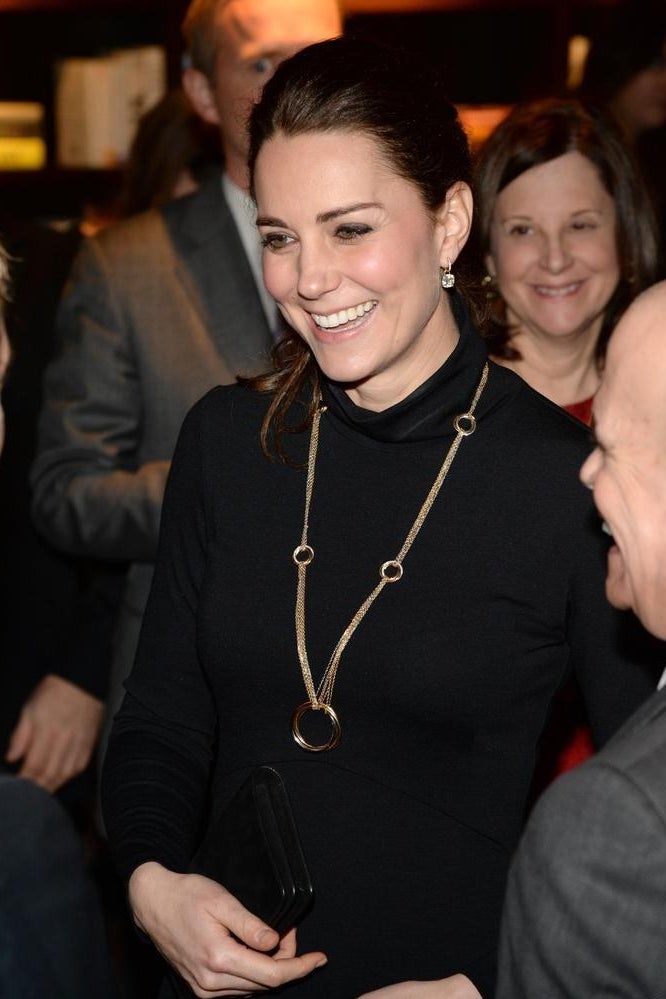 The form-fitting turtleneck dress shows off Kate's baby bump in the classiest way, and the necklace just seals the deal. Outfit: Seraphine Maternity's "Vanessa" dress.
Is it a beautiful dress? Without a doubt. But it's one that Kate has worn twice before (when she wasn't five months pregnant, just FYI). Leaving aside the question of how she can still fit into the ensemble, it's a little on the conservative side. There's absolutely nothing wrong with repeating outfits, but this dress just misses the top spot on the list. Outfit: Jenny Packham Fall 2013 collection petrol-hued silk gown.
1.
Seraphine Maternity Coat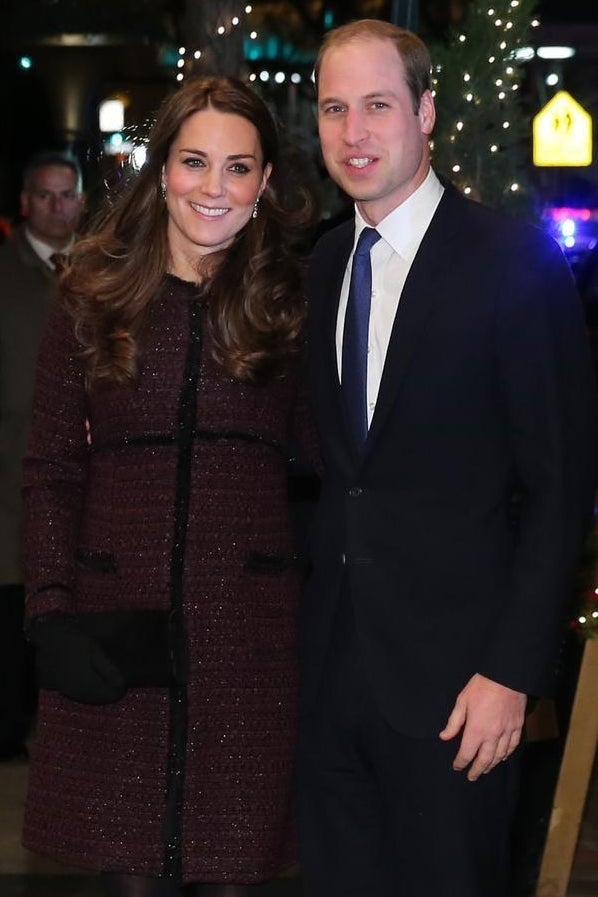 The perfect combination of elegance, practicality, and pregnancy chic (you can see the baby bump!), Kate's first NYC look was undoubtably her best. Outfit: Seraphine Maternity's "Marina".
Additional credit to the "What Kate Wore" blog for serving as a thorough reference for this post.