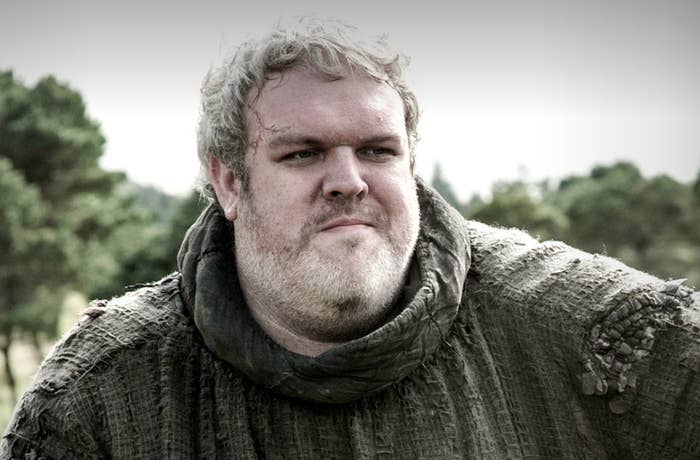 In an interview with WinterIsComing.net, actor Kristian Nairn, who plays Hodor, publically came out as a gay man. In response to a question about his large fan following from the LGBT community, Nairn said, "Well, in all honesty, when you talk about 'the gay community,' you are talking about MY community." Nairn said that he's well aware of his many fans among "Bears" and thinks that the way his character has been embraced is "really lovely."
"It's a privilege, and I really mean that. I've never hidden my sexuality from anyone, my whole life in fact, and I've been waiting for someone to ask about it in an interview, [because] it's not something you just blurt out. I've tried to lead the questions a few times, to no avail!" Nairn added that his sexuality has "not even been an issue" on the GOT set.
"It's a very small part of who I am on the whole, but nonetheless, in this day and age, it's important to stand up and be counted. I have and always will stand my ground."