It's been more than two years since Kim Kardashian filed for divorce from Kanye West, and in that time, the Skims founder has only had one public relationship — of course, with Pete Davidson.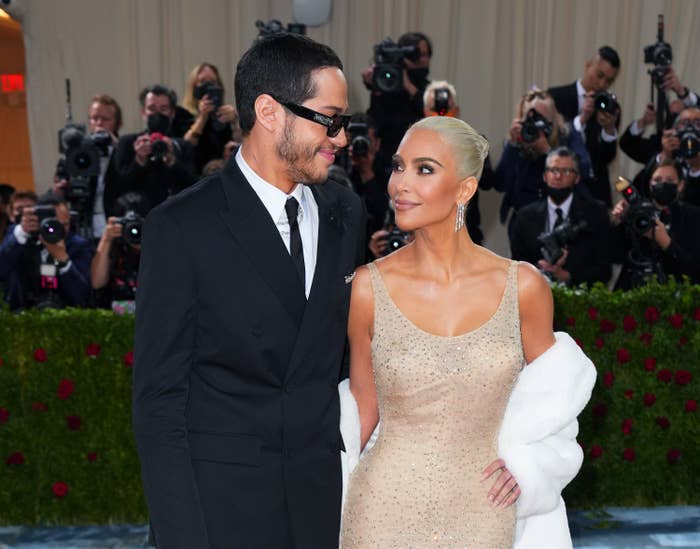 Pete and Kim were together for nine months in total, and throughout that period, it seemed that things between the two were pretty serious.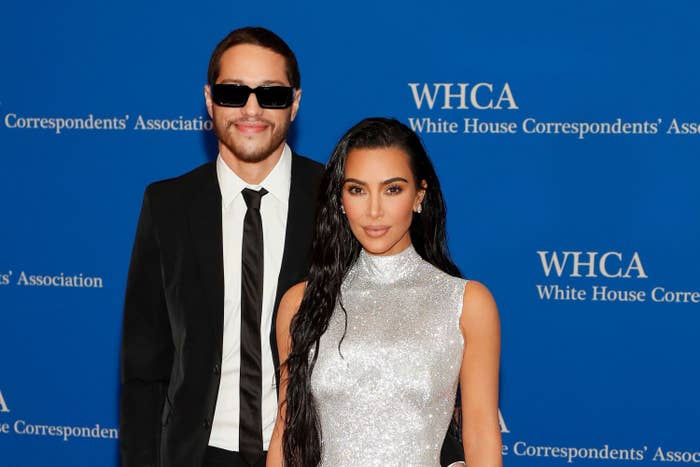 From walking the red carpet at the Met Gala to building bonds with Kim's kids, the couple appeared to be in it for the long haul — which is why fans were left so shocked when their split was reported in August last year.
Neither of the two ever talked about the specific reasons for the split, and Kim hasn't publicly been in another relationship since. However, it sounds like she's seriously embracing the single life, revealing in a new interview with Jay Shetty that she's learnt from "mistakes" in her past.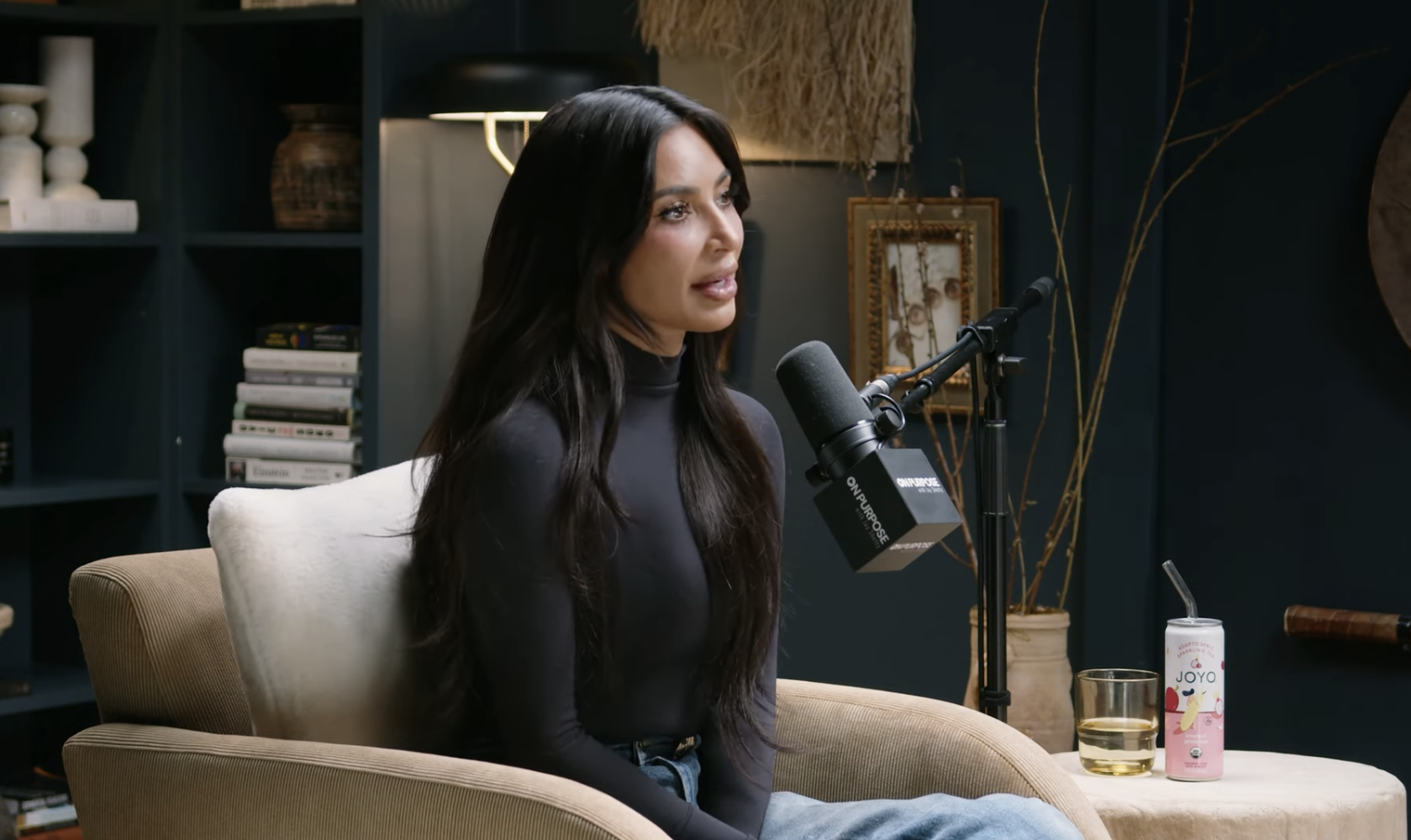 In this week's episode of Jay's On Purpose podcast, the host noted how peaceful Kim seemed, prompting him to ask if she feels ready to "be in love again."
"I think I'll always be a hopeless romantic and always want to be in love, and [I] definitely love sharing my life with someone, and love creating a life with someone," Kim responded, emphasizing the importance of going slow when it comes to her future relationships.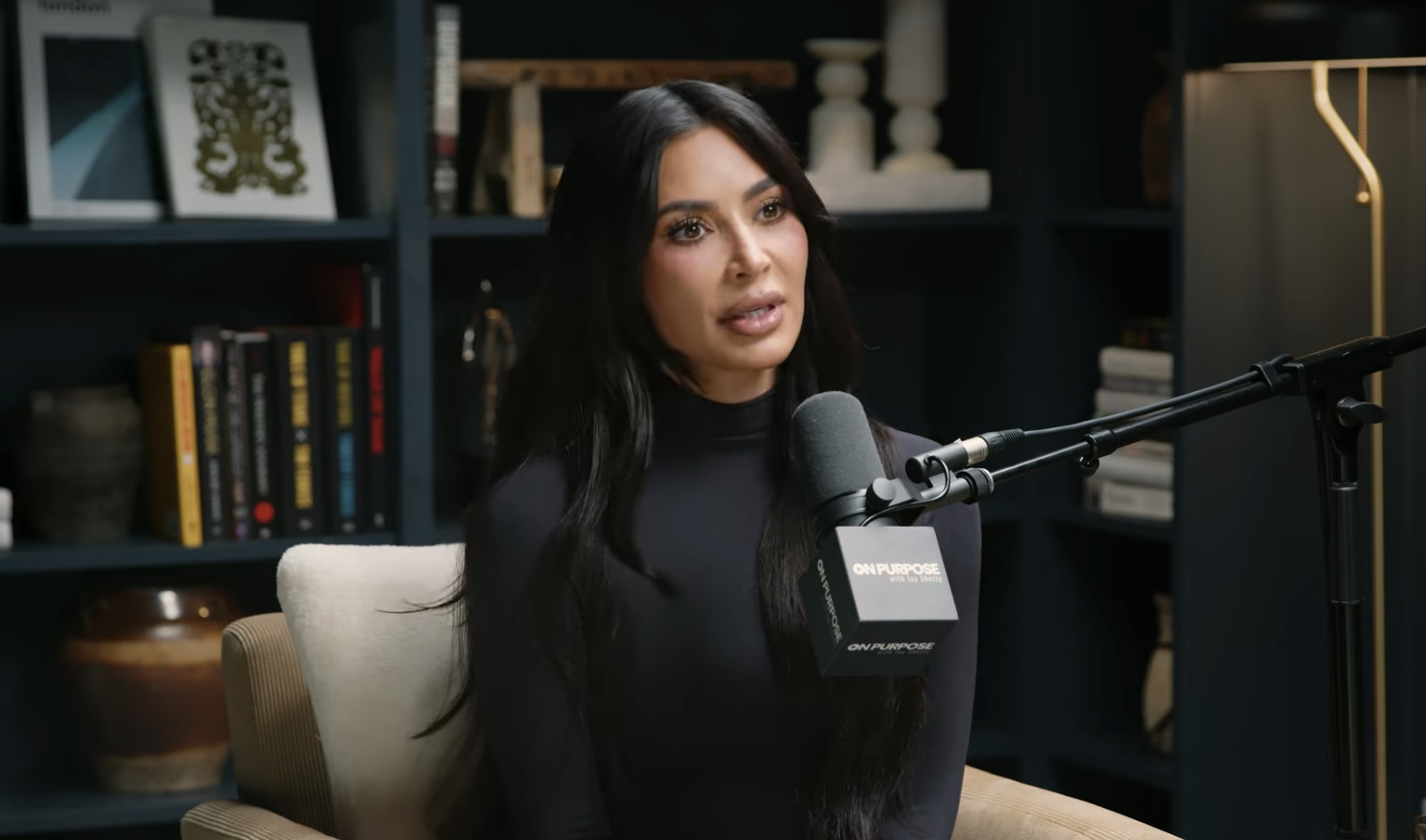 "I definitely will take my time," she said, before going on to divulge the various aspects that can make dating after a divorce a little more complicated.
"I think there's so many factors, especially when you have kids and being mindful of people that enter in your life," she continued. "If I can look at everything that I did wrong and try to not make the same mistakes, and really take my time. I think it just has to be different for me."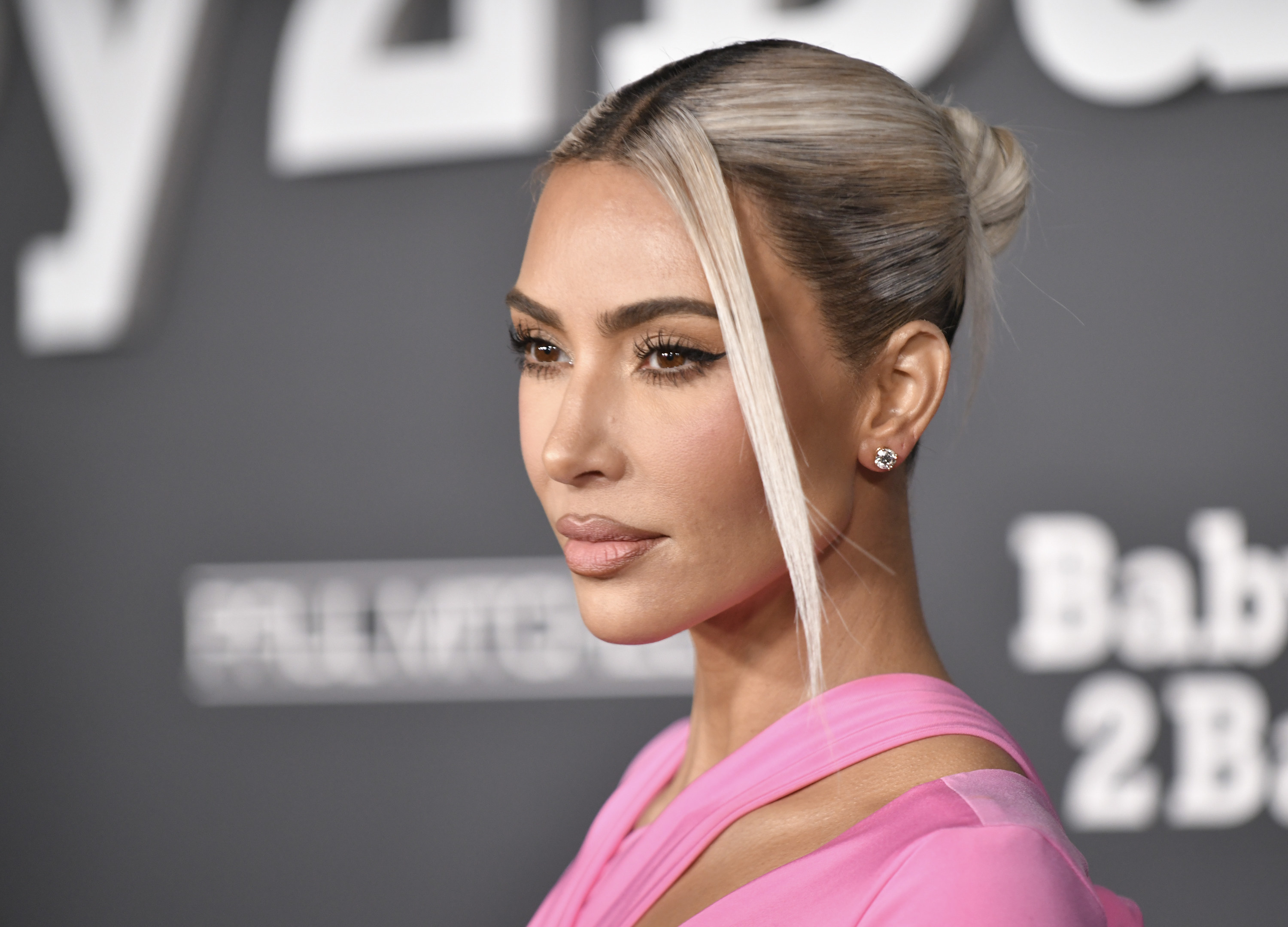 Obviously, we don't know for sure what exact "mistakes" Kim is recalling, or even which relationship she's referring to. However, she hasn't shied away from discussing the complexities that come with dating as a single mom.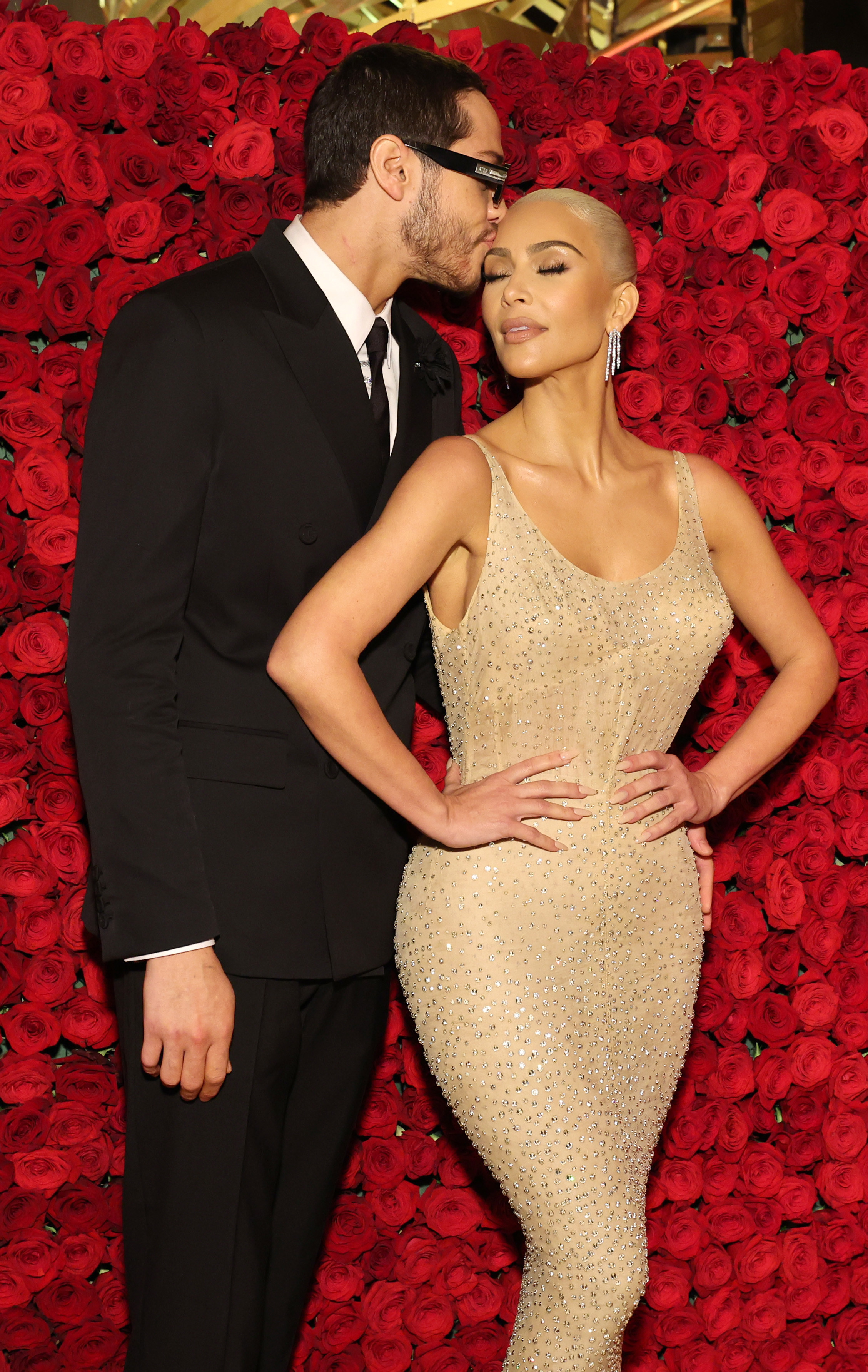 Kim shares four children with Kanye — North, 9, Saint, 7, Chicago, 5, and Psalm, 4 — and in the time she was dating Pete, we saw him hanging out with North and Saint on separate occasions.
The decision to bring Pete into the kids' lives was seemingly not an easy one for Kim to make, particularly in light of the fact that Kanye once publicly declared that the comedian would "never" be allowed to meet them.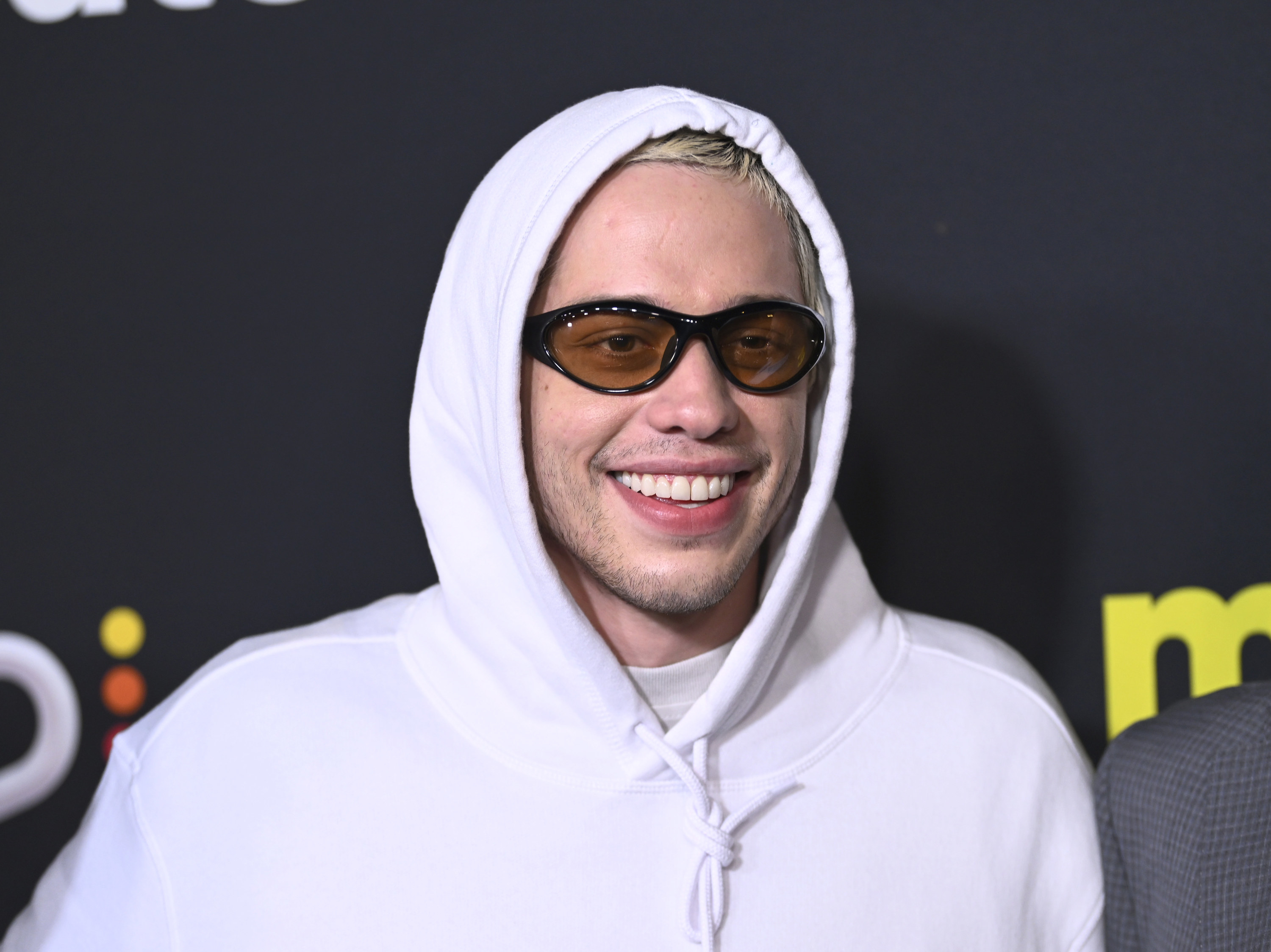 "Luckily I have a sister that's been through it all, and we talked about it," she said of Kourtney Kardashian, who is married to Travis Barker and lives as a blended family with her three children and his kids from his previous marriage.
"I consulted with a few therapists and friends that had been through it," Kim continued, adding that she "definitely wanted to wait six months."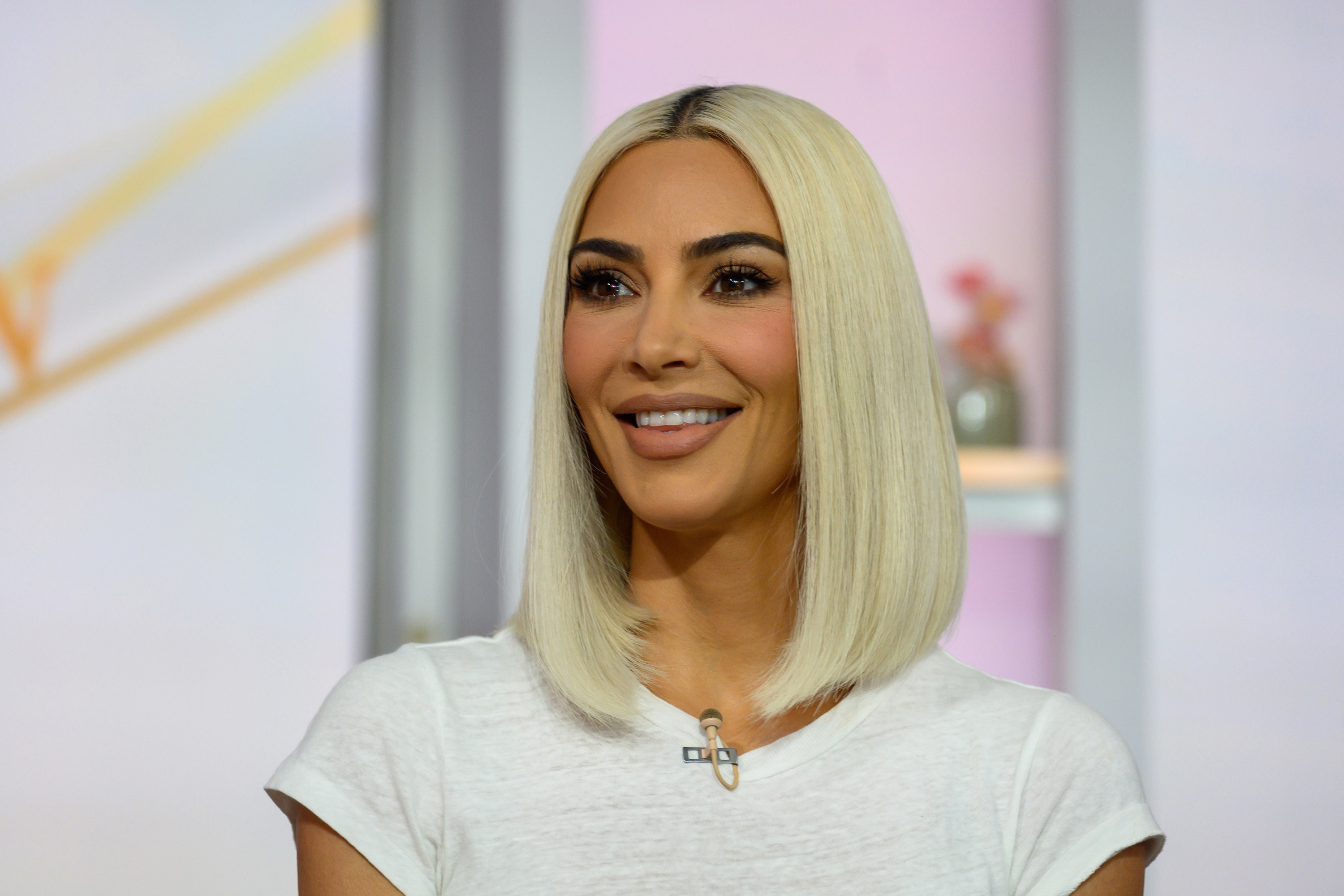 "That was the marker," she said. "Different things work for different people, but you just have to do what feels right and try to be as respectful and cautious as possible."
Speaking more recently to Jay about dating post-divorce, Kim described it as a "hard place to be in" because of the "many factors" that come with a new romance, but added that she'll "always believe in love" and will "always want that."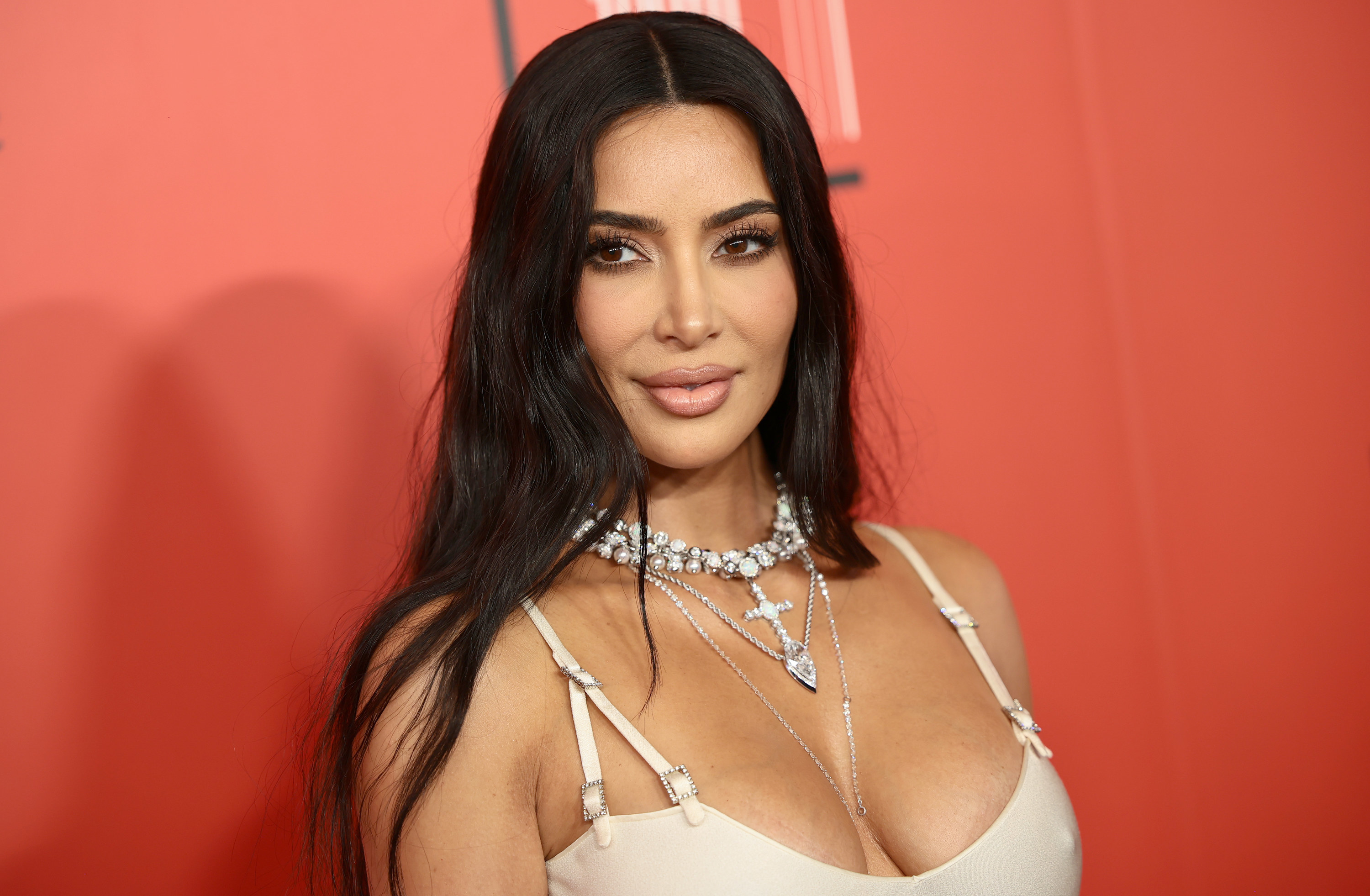 "I think that's such a magical part of life. But I think I'm so comfortable taking my time to not rush it," she said. "There's so much going on that I'm not lonely, and I think that that is really important. … I think that whatever's meant to be will be."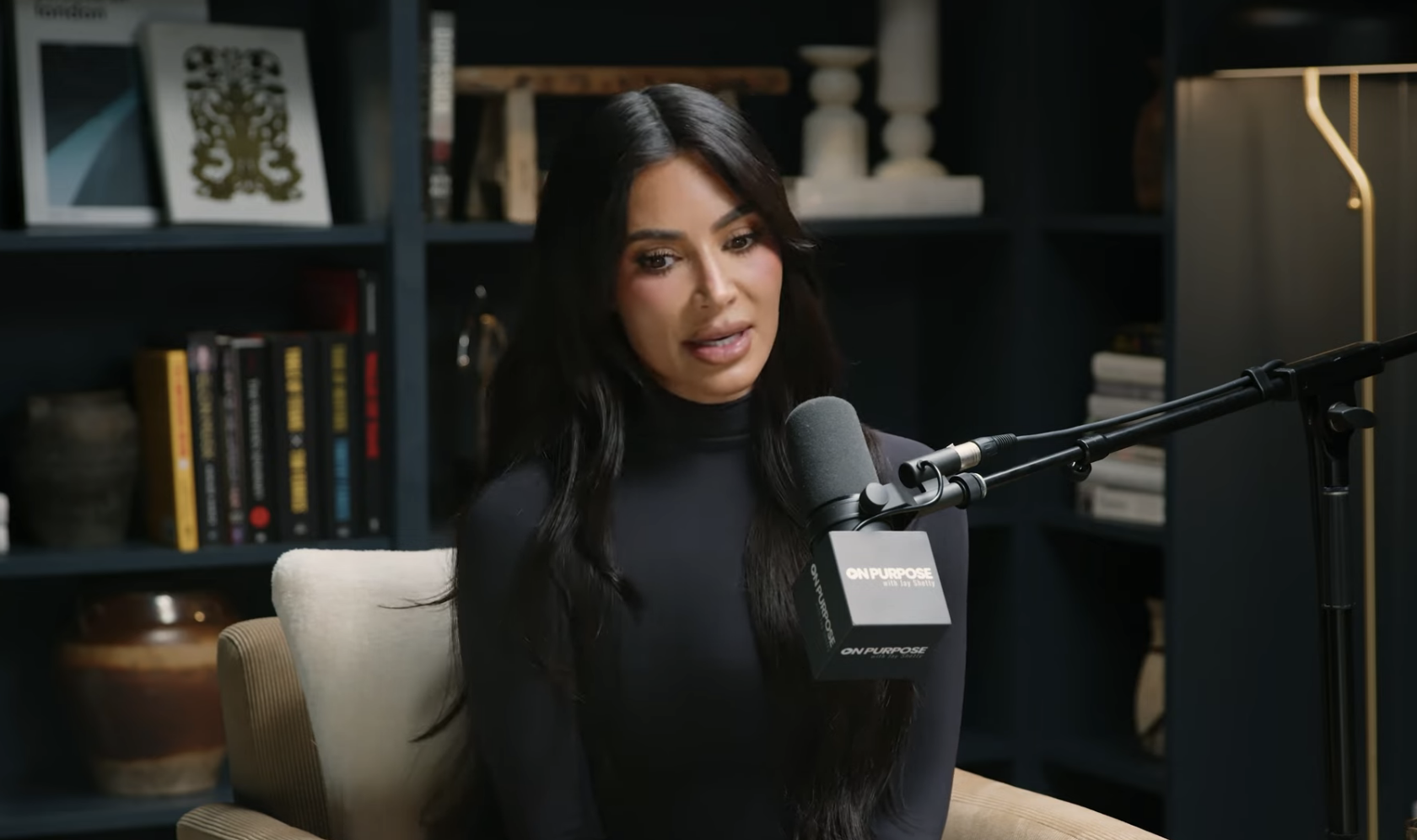 Kim's recent comments about her love life come two months after reports that she's "ready" to date again, but is hoping to find love with someone who isn't an A-list celeb.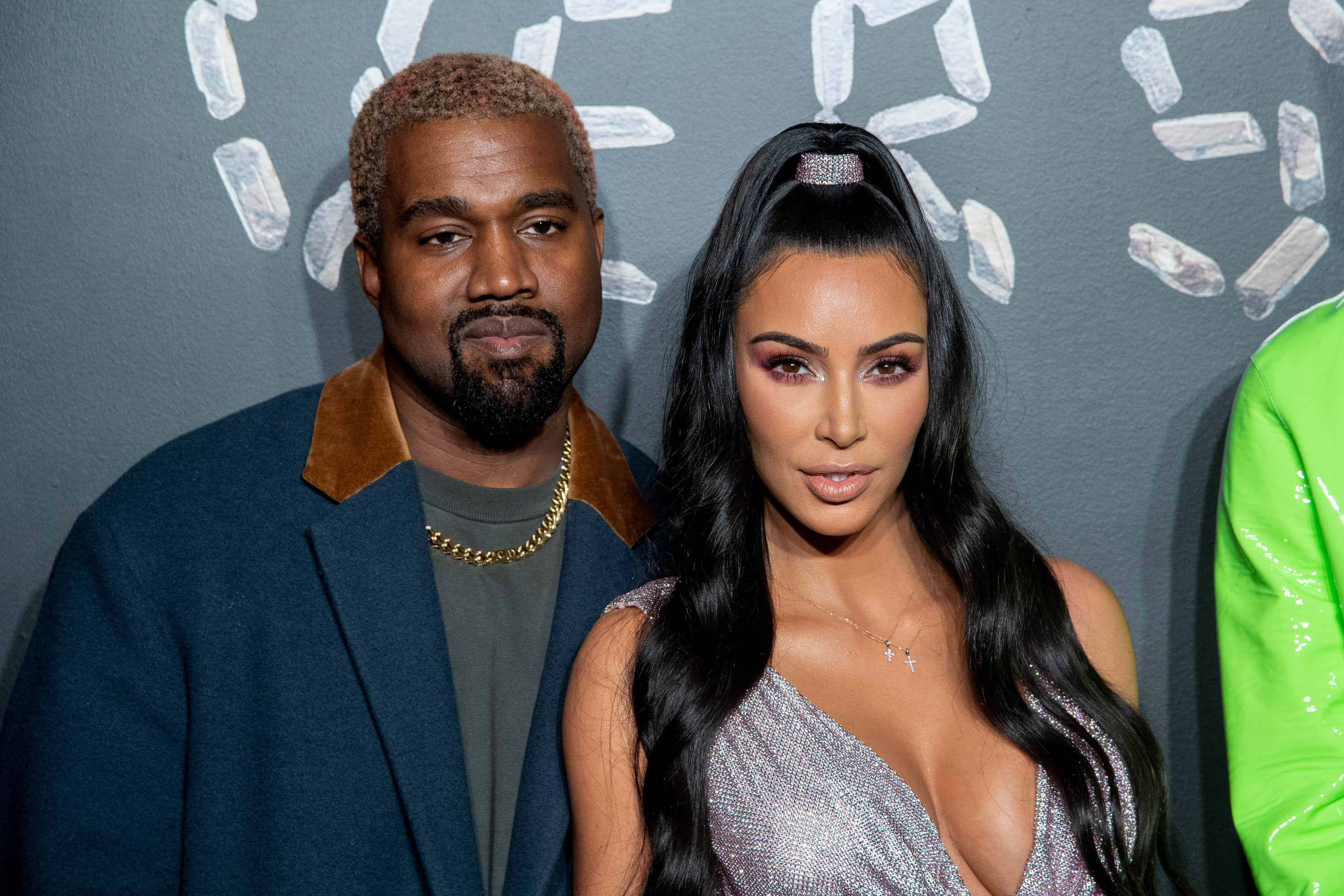 "She took a breather after Pete, but she is interested now," an insider told People in March. "She would love to date someone who isn't famous in Hollywood. She thinks someone in finance would be perfect."
Kim previously opened up about her hopes of dating someone outside of the showbiz circle during an interview with James Corden back in September, joking that dating fellow celebs "clearly" isn't working out.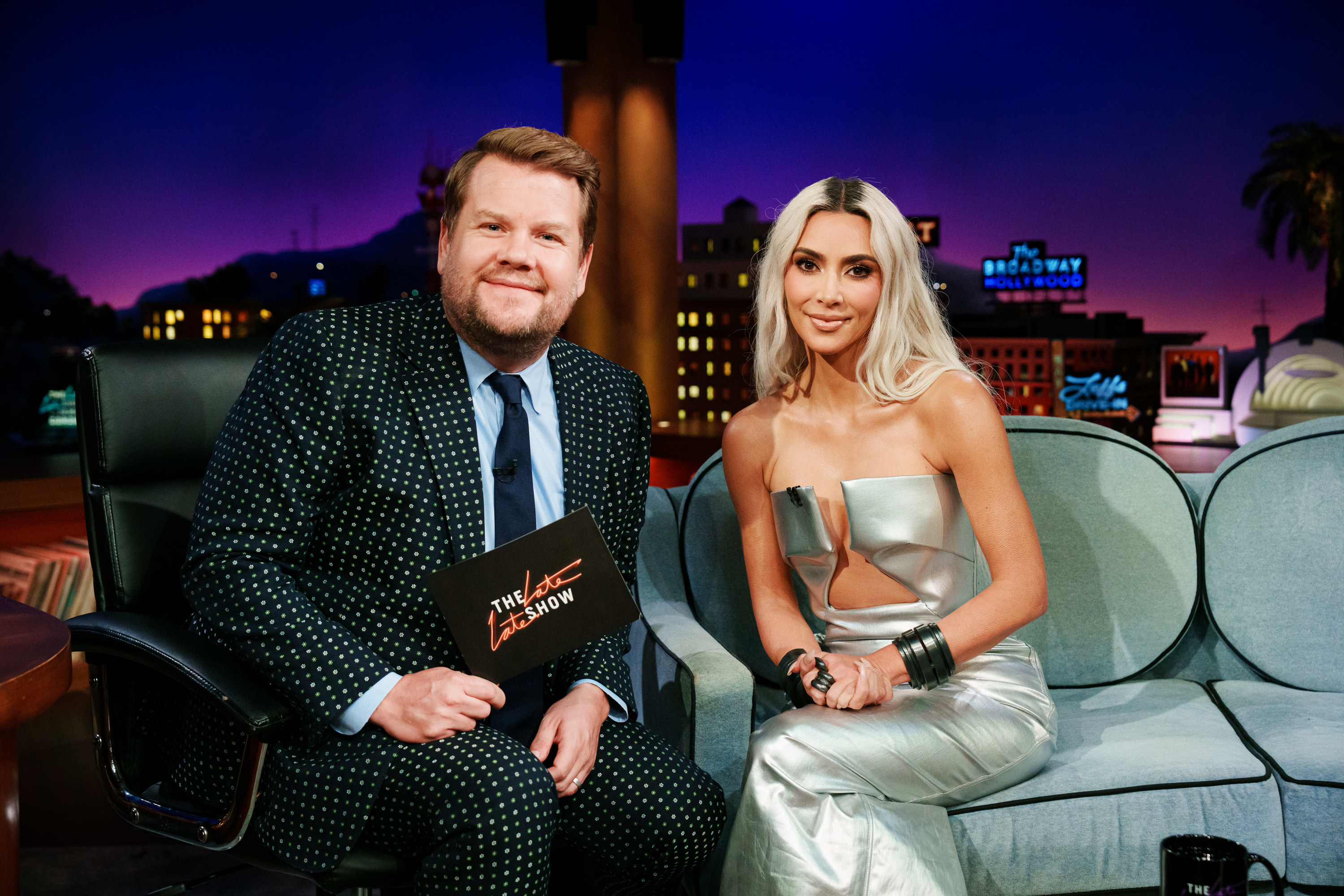 "Maybe [I'll go to] a hospital and meet a doctor, [or] a law firm — I think it's gonna be a scientist, neuroscientist, biochemist, doctor, attorney. … That's maybe what I envision in the future," she told the host.