We hope you love the products we recommend! All of them were independently selected by our editors. Some may have been sent as samples, but all opinions and reviews are our own. Just so you know, BuzzFeed may collect a share of sales or other compensation from the links on this page if you decide to shop from them. Oh, and FYI — prices are accurate and items in stock as of time of publication.
1.
Mask oil stains and all kinds of other eyesores with some garage floor paint because yes, even your garage floor deserves to look nice!
2.
If you're feeling particularly ambitious, paint a tile floor with the help of some stencils and furniture paint. Seriously, how pretty is this look?!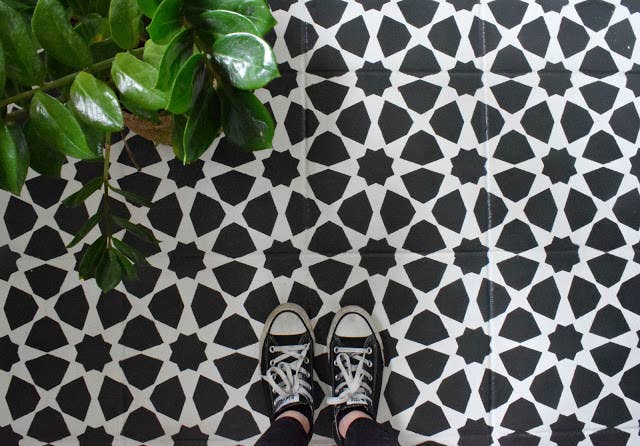 3.
Or keep it simpler by painting wide bands over your linoleum tile floor.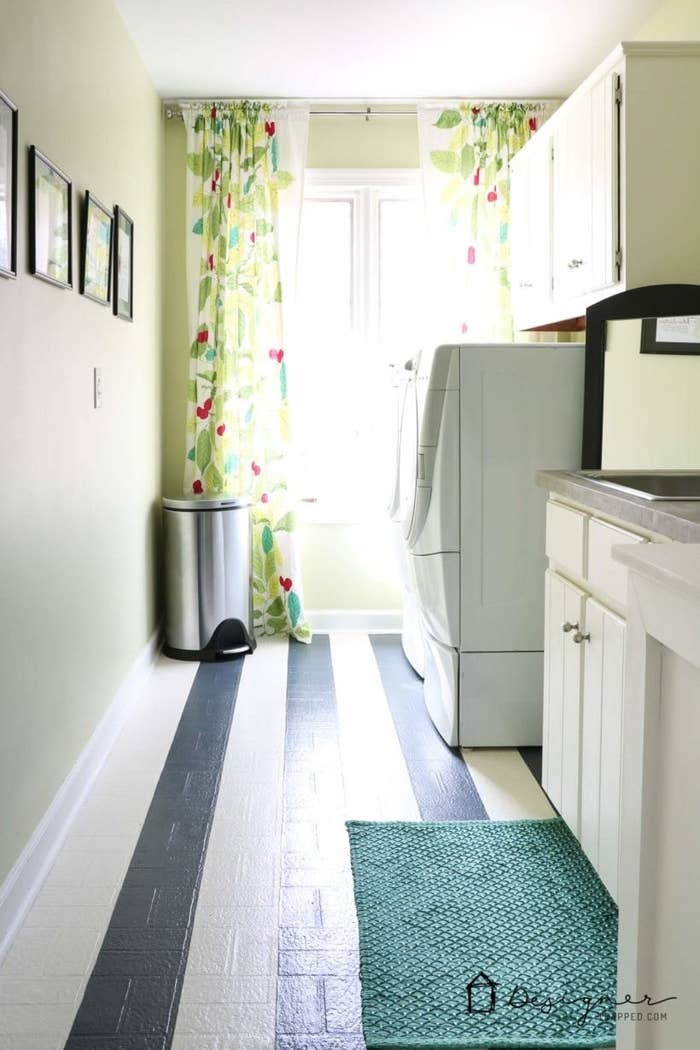 4.
Cover a gross patio or porch surface with a pretty indoor/outdoor rug that'll look like it's there *strictly* for design purposes!
5.
Artfully hide that spot where you spilled fingernail polish remover on your nice wood floor and it's never looked the same since with a printed area rug. Just turn it into a cozy seating area!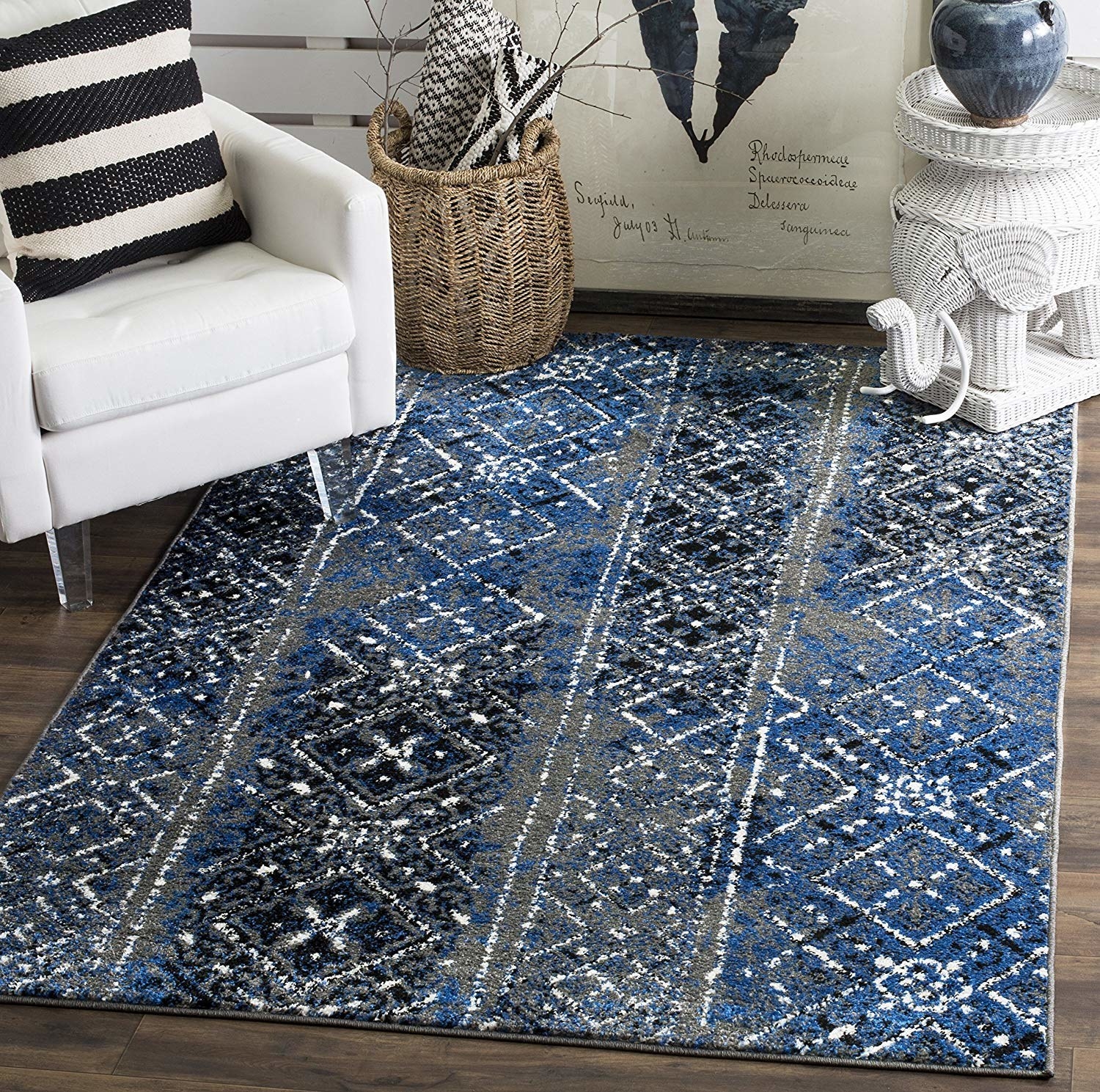 6.
Fill in scratches and gouges that are turning your precious hardwood floors into uggos with some cheap scratch cover that'll take just a teensy bit to do the job. (And then you can use it to revive every other wood surface in your home!)
8.
Or cover up scratches or worn wood finish on the middle of wooden stair treads (aka the part that gets the most traffic) with a runner. Plus, this will create some more traction for pets, kids, and anyone else who may need a little extra help with their footing.
9.
Consider some self-sticking runner rugs if you're not handy enough to install a full runner but still want to protect/cover up those treads!
10.
Cover up an outdoor hard surface that, tbh, is beyond visual help with interlocking Teak titles you don't need tools to install. They're great for rental properties because you can pull them apart and take them with you when you move!
11.
Mask those grout stains that just look terrible no matter how much time you clock scrubbing with bleach thanks to a grout paint pen.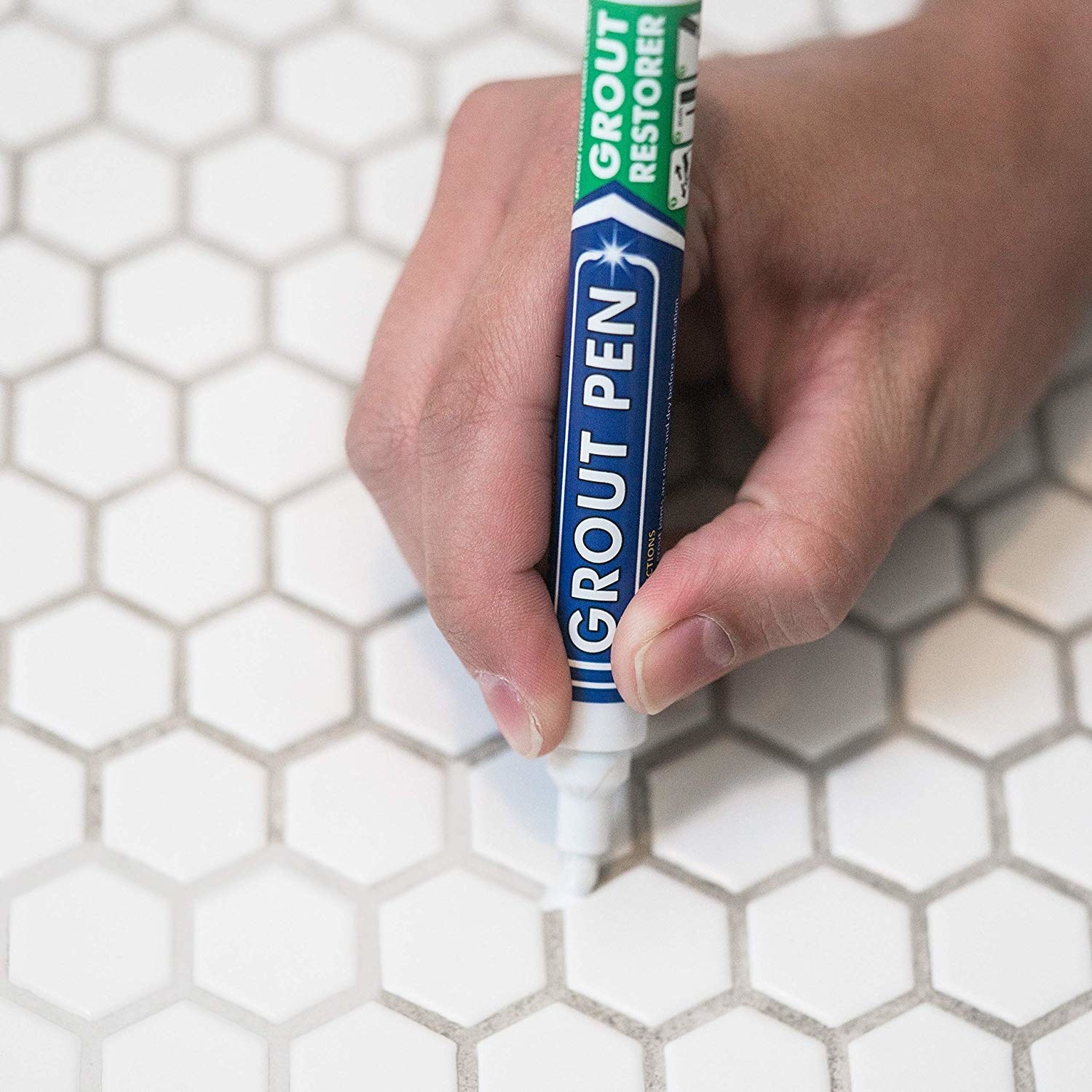 12.
Park a cute welcome mat at your front door where it's extremely obvious that everyone has wiped their shoes on your nice porch surface for years and years and years. It's that simple!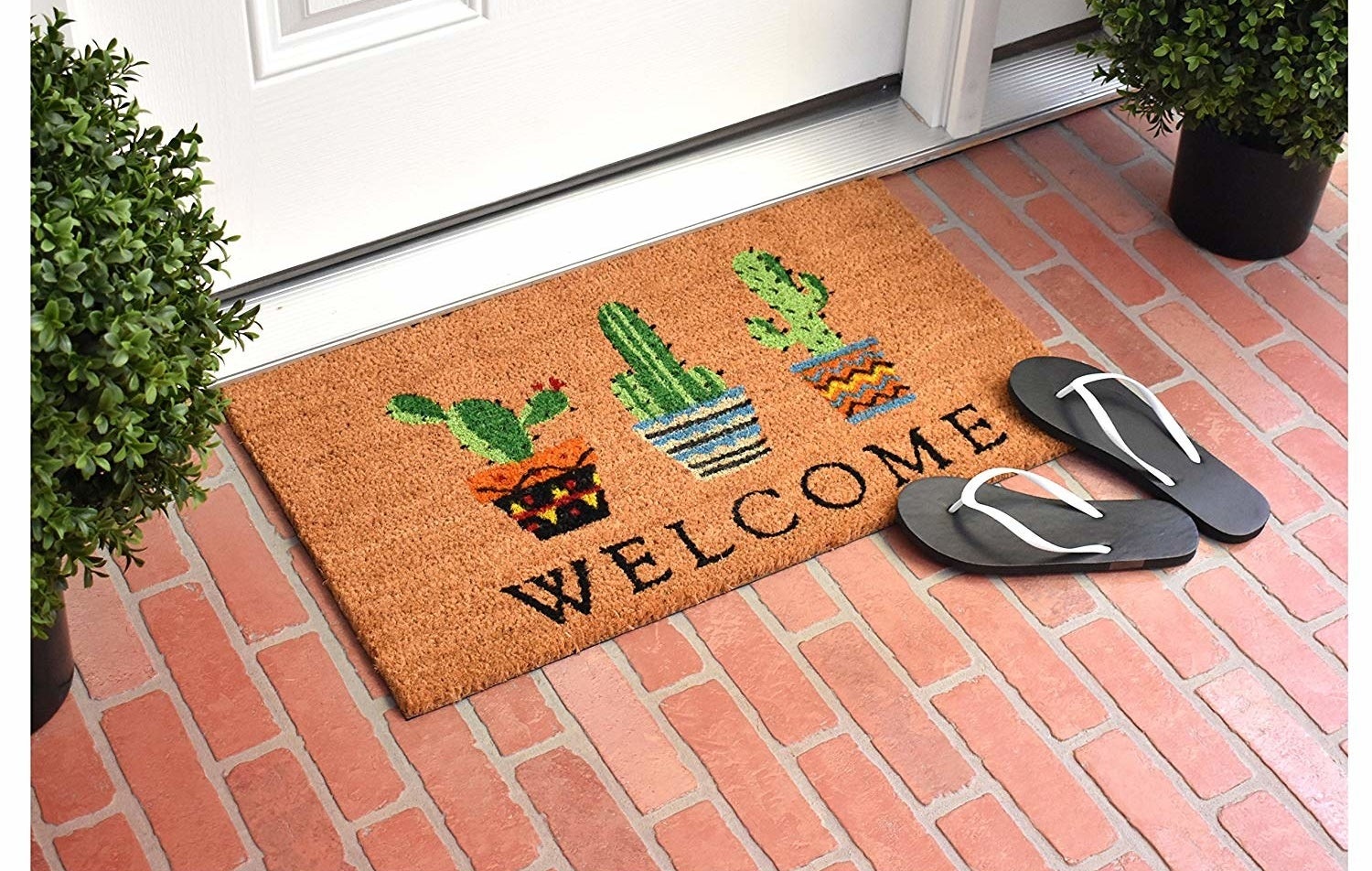 13.
Disguise worn hallways with a pretty runner for a perfect fit in the narrow space. It turns out that dragging your feet to breakfast every morning *does* end up taking a toll on the floor's finish!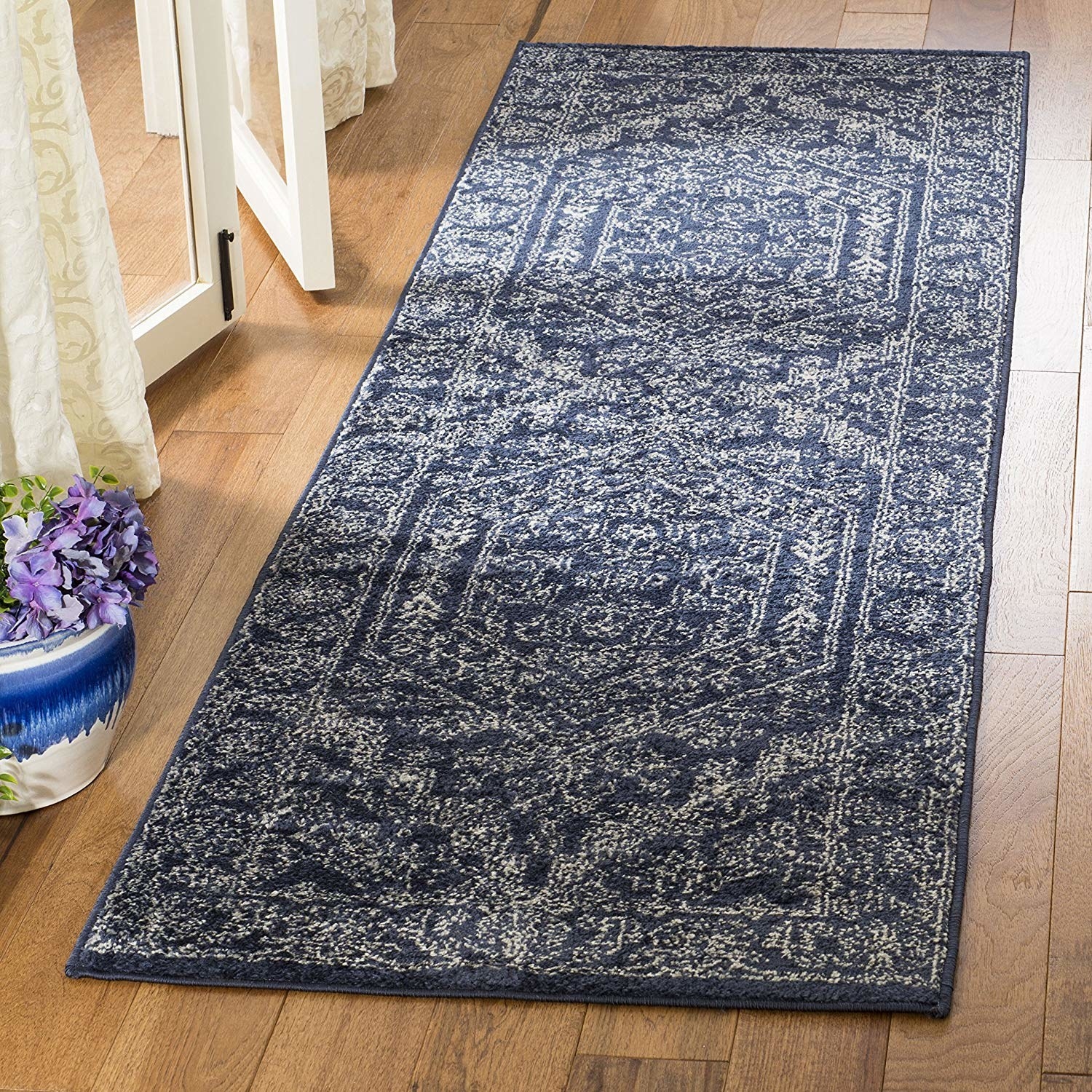 14.
Throw down a faux-sheepskin rug as a stylish accent and no one will suspect it's masking the spot where your puppy had an accident before he got the hang of telling you he needs to go outside.
Reviews have been edited for length and/or clarity.