1.
A callus-removing gel for professional pedicure results at home if scrubbing, soaking, and filing have failed you. 
Promising review: "Amazing. Now I know the first pic is gross but that just shows how bad my feet were, scrubbing, pedicures, soaking all just made it worse until I found this cream! I mean it seriously shows In the pics. The other big thing I noticed was how soft my feet were after using it! Too bad you can't tell that from the picture. Idk what makes this work so well but it's a miracle! And yes definitely wear gloves and you're good to go." —Amazon Customer

Get it from Amazon for $14.99.
2.
And a stainless-steel foot file to help you make that callus remover gel even more effective or for a quick touchup when you jump in the shower and YIKES realize that your heels are looking (and feeing) rough. 
Promising review: "OMFreakinG!!! I just received this foot file today and I'm officially a believer!!! I hate the thought of anyone touching my feet, so I have been trying to find something to do pedicures by myself and nothing worked well. I was scrolling Facebook and came across a post about Amazon's top-rated products. When I saw this, I was skeptical but thought I would try it out and I'm so glad I did. This file got my feet baby smooth within minutes with such ease after months of built-up dead skin. With this on the market, I don't know why anybody would want to go spend a ton of money at a nail salon." —Tasha P.
Get it from Amazon for $9.99 (available in five colors and a two-pack).
3.
Or if chemicals freak you out a bit (understandable!), a foot file with etched glass will still do some major smoothing work on your old dogs. I own one and have been using it after a winter of stomping around NYC in boots. It's painless and so easy to use! Plus it smooths out everything as it buffs, unlike a cheese grater-like rasp.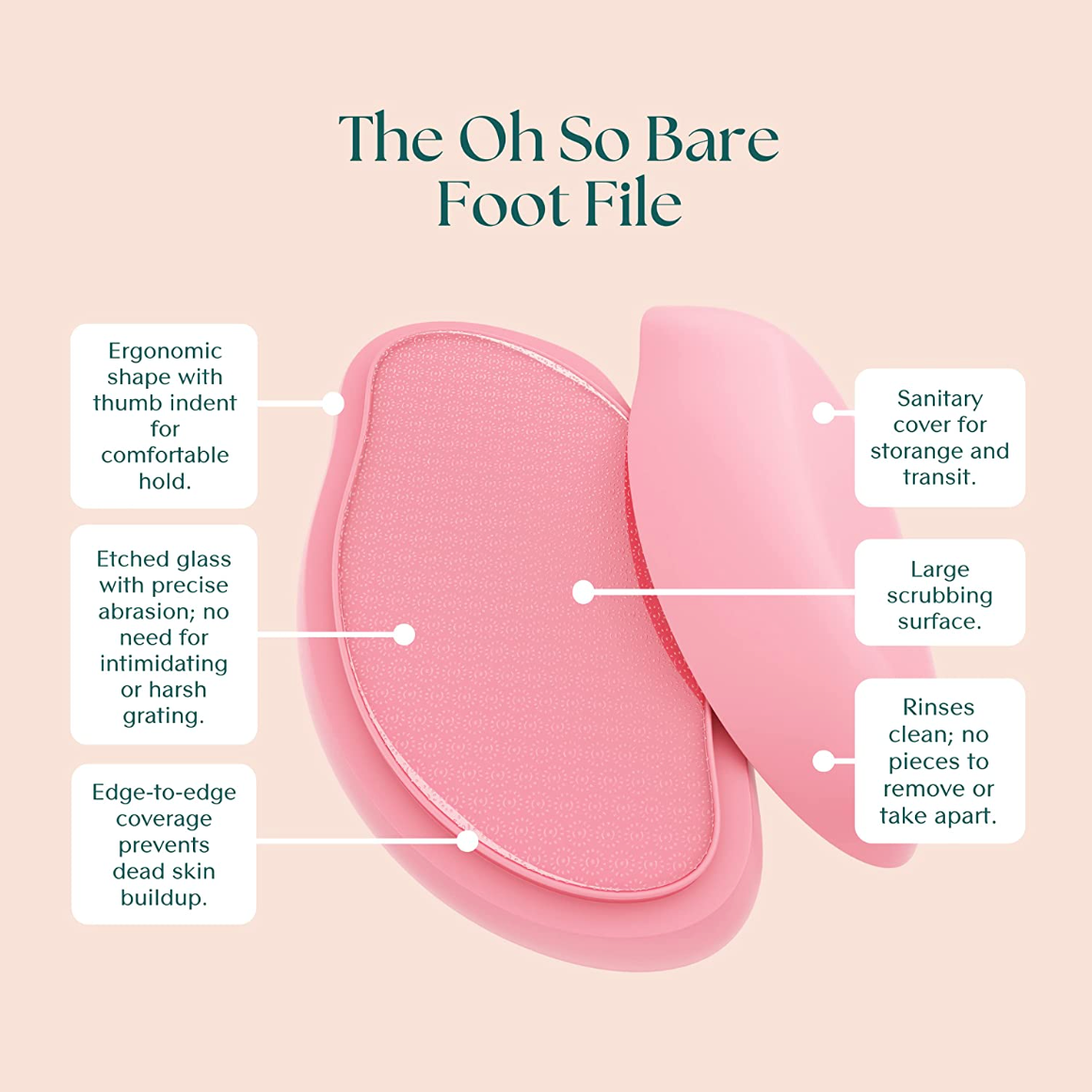 Promising review: "I don't really write reviews bc I just don't 🤷🏾 But this product is by far the BEST foot scraper I have ever used. I haven't been to the nail salon for a pedicure in over three months. Don't judge me, nursing school is demanding dam**t! Lol... I can now just file my feet and paint my own nails. Thanks to the creators for this phenomenal product!!" —Julie
Get it from Amazon for $11.99.
4.
A stain-preventing base coat can help keep any bold nail colors from seeping into and staining your nail. Also, how easy is spray-on vs. paint-on?!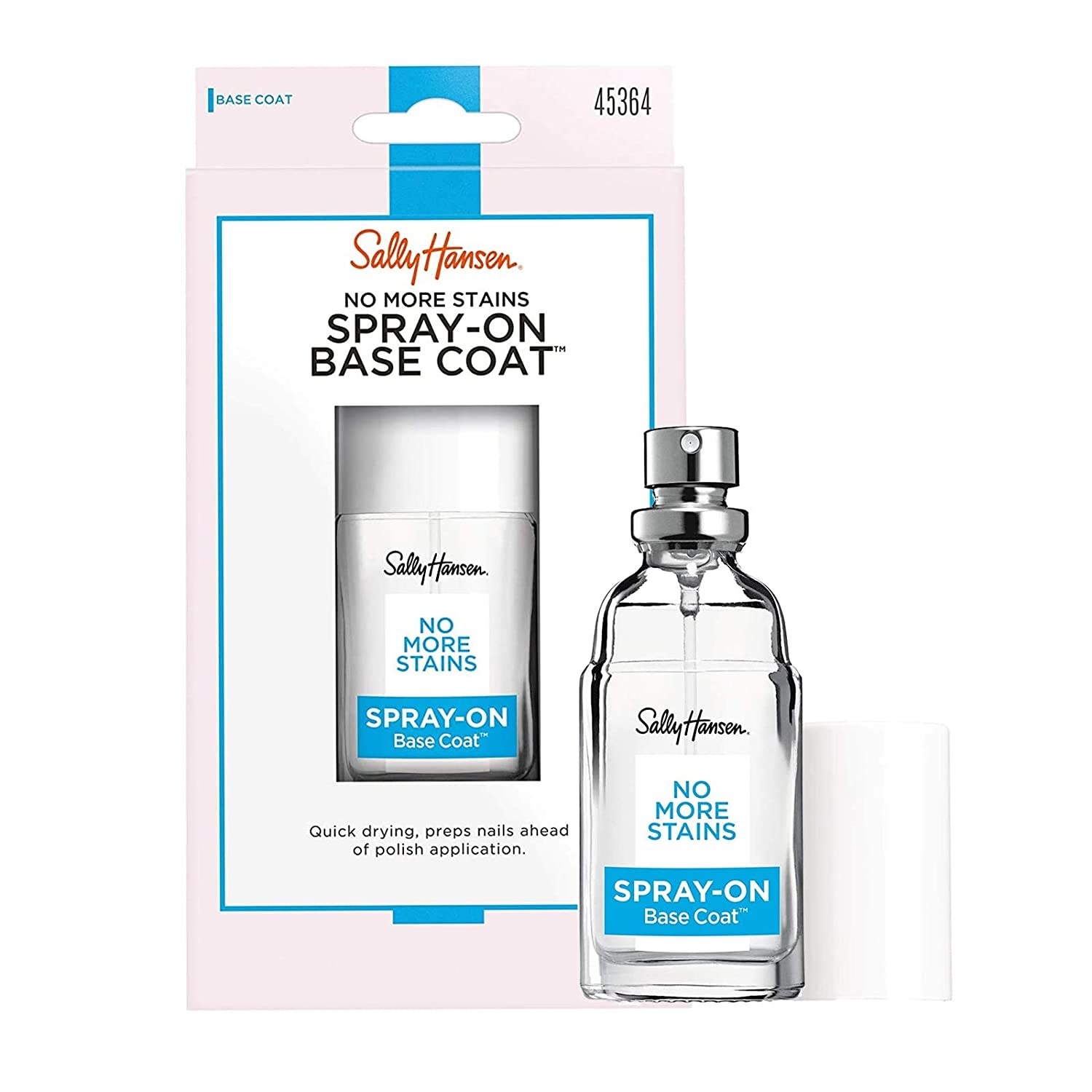 Promising review: "This for sure makes nail polish stay on longer. I used it for the toes which usually peel up. After one week the polish hasn't budged at all. The spray makes it so easy to use on toes but you can use it on fingers too. I'm assuming it's just a dehydrator and not an actual polish because it disappears off the surrounding skin by the time it's dry." —Amara
Get it from Amazon for $5.91.
5.
A set of 10 quick-dry nail polishes if you've been shelling out for pro manis because you can't seem to successfully let your at-home manis dry before smudging them. These are designed to last for several days and you can easily peel off the color once you're ready to swap to something else.  
Promising review: "The set comes in various colors and they are all beautiful. The polish has a big brush that covers the nail easily. The polish is opaque but I did two coats. It didn't stain my nails or has a strong smell. The polish dried up quickly. I cook and clean, so it started to wear off on the fourth day. But I can repaint because of the easy application and fast drying." —perksofbeautyblog
Get 10 bottles from Amazon for $14.99+ (available in five color combinations).
6.
A nail-strengthening cream for anyone who's been meaning to do something about their thin or brittle nails...or is taking the time rn to give themselves a break from acrylics. This is pretty low-effort and incredibly affordable.
Promising review: "I purchased this to help strengthen my nails. I have been applying it to my nails and cuticles three to four times per day and at night before bed. I kid you not: I woke up with my nails extremely harder and I just couldn't believe it. My nails haven't been this strong for a very long time. I can only imagine with overtime usage on how much longer my nails will get." —Vee Wilson
Get it from Amazon for $7.94.
7.
A cuticle oil that'll do your personal beauty counter, cuticles, and skin good. The skin *around* your nails deserves the royal treatment too! 
I own this stuff and with the combination of taking a hair/skin/nails vitamin and daily use of this before bed, my nails grew SO long and SO fast! Also it smells lovely. 
Promising review: "This Cuccio milk and honey cuticle moisturizer is truly a cuticle saver. Applying one drop to each cuticle and massaging it in completely will leave your cuticles and hands feeling soft, looking great and the smell is divine. I use it on both my hands and feet and I'm comfortable showing my fingernails and toenails this summer because this product has made it so easy to feel confident knowing I won't have crusty cuticles." —Rina C
Get it from Amazon for $6.15+ (available in two sizes and four scents).
8.
Or a nail and cuticle oil that reviewers rave about but comes in a much smaller bottle for easy transport! 
Promising review: "This product is amazing. I've always had acrylic or dipped nails because my real nails have always been brittle and always break and peel. I decided to give my nails a break and wanted to try and grow them out. I can't even believe the outcome! They are stronger than ever and growing! I really wish I had taken a before pic to show the difference!" —JOE D.
Get it from Amazon for $8.50+ (available in two sizes).
9.
A Vaseline balm stick you can use all over BUT as one derm on IG points out, is great for slugging your cuticles.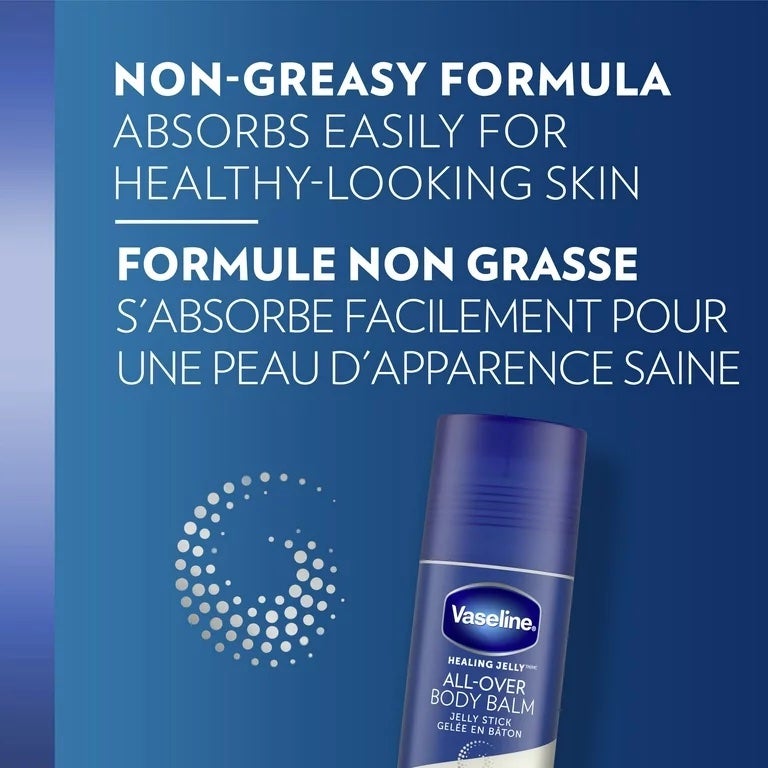 Get it from Walmart for $5.92.

10.
A LEGIT top coat reviewers say extends their at-home manis by about a week. (Yup, this reviewer's mani is eight days old at this point in the pic.)
Promising review: "My nail polish usually chips and needs to be redone by day two. When I use Seche Vite, I can go a week or longer without seeing any chips in the paint. Also there is no smearing of the paint underneath when applying this top coat. I wash my hands about 300 times a day and do the dishes daily. I highly recommend this nail polish." —VS
Get it from Amazon for $5.96.
11.
A dip powder kit if you've mastered the regular at-home mani but wanna level up with a salon-level treatment. After all, salon dip manis can add up pretty quickly!
This product listing includes options for just the colors or activators. All the product types have glowing reviews.
Promising review: "I had been looking for a replacement base and activator after my original kit products (colorclub) ran out. I had purchased some from Sally, but they just didn't work as well. I took a chance on Azure Beauty and I could not be happier. They are very easy to use and work so well! I love that it's only 2 products with the base and top coat being combined. The shine from the top coat is superb and last a long time. I can get nearly 4 week without scuffs! I absolutely love this product and highly recommend!" —Sarah NY

Get it from Amazon for $9.47+ (activator and top coats also available on this listing).
Set includes eight different colors: laser silver, silver, champagne gold, red, hot pink, rose gold, purple, and deep blue.
Promising review: "Oh my gosh I love this stuff! I normally change my gel polish every three weeks or more but there are so many beautiful colors that I just had to change it within a week. I am amazed at how easily it goes on. It doesn't last as long as gel polish through and through, but that's OK I'm ready to try another one!" —Nyx
Get them from Amazon for $13.96.
13.
Press-on nails that'll give you a gel-like mani in about five minutes. I can vouch because these are my hands and I've used about five sets of them!
I'm quite adept at painting my own nails (the only time I get a professional manicure is when I want gel before going on vacation), but these press-on nails have me feeling super lazy about painting my nails because they're so easy to use! And that's OK! Each set costs you less than 10 bucks and rather than fool with a bottle of nail glue that ends up anywhere but the nails, each nail has a peel-off plastic that reveals a super sticky surface you press onto your real nail. I find that all the nails stay on about three days when I do stuff like hand-wash my dishes, pet glorious dogs, and scratch many layers of dry shampoo on my scalp. You'll get 30 nails with each set, which helps you find the right sizes BUT I've also found comes in handy when a pointer or middle finger nail pops off (those are the first to go in my experience) so I end up getting about a week's use of wear out of each nail set. Multiple friends have seen me with the nails on and all have believed they're the real deal!
Get them from Target: marble/glitter set for $8.59 or similar red set for $8.59 (available in lots more styles)