This Town May Ban Domestic Cats — And Some Residents Are Pretty Furious About It
"There will be no new cats. Once your cat dies you won't be able to replace them."
A ban on domestic cats in the New Zealand village of Omaui in the Southland region has been proposed as part of an operation to protect native wildlife.
Environment Southland, the council responsible for planning in the region, released the proposal this week, which would begin by enforcing indoor-only policies for all domestic cats.
Biosecurity operations manager from Environment Southland, Ali Meade, told New Zealand's RadioLIVE that the proposal argues for a ban on replacing domestic cats: "There will be no new cats. Once your cat dies you won't be able to replace them."
Meade says that the ultimate aim of the plan is to protect local bird life, such as the tui and bellbird.
John Collins, chairman of the Omaui Landcare Charitable Trust, told BuzzFeed News he supports a ban and believes the presence of domestic cats has led to a significant reduction in lizard and bird life in the region.
"We'd like to see a sunset clause on cats. Cats kill everything that moves. The older people who live here talk about turning rocks over and seeing heaps of lizards. That's all disappearing."
Collins says that he has found several kererus (New Zealand's slow native pigeon) that have been killed by domestic cats in Omaui.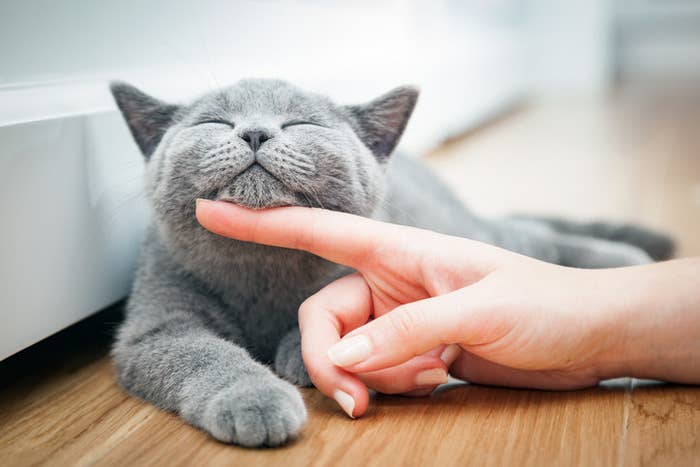 The proposal is not the first in New Zealand aimed at countering the impact of cats on native wildlife.

Earlier this year Auckland Council proposed a pest management strategy that included putting down any cat that was caught in an "ecologically significant site" without a microchip.
35-year-old Nico Jarvis, a resident of Omaui for about five years, told BuzzFeed News she was extremely disappointed by the proposal.
Jarvis said that the possible ban has caused a rift in the community and the only current option to voice opposition to the proposal is by anonymously submitting complaints to Environment Southland.
Jarvis doubts the effectiveness of a ban on cats when neighbouring communities would not be impacted.
"I wish to see the evidence they have regarding impact of domestic cats in Omaui's reserves."
Jarvis owns three cats and said that she was only informed of the potential cat ban by reporters who came to the community to ask questions.
"I am aware of eight other residents who were also unaware that Environment Southland are attempting to impose a cat ban," she said.
Jarvis says she is "pushing for transparency and the due diligence" surrounding the proposal, which is now open for public submissions.
Collins believes that with domestic cats out of the natural environment, and trapping programs for feral cats, Omaui may be able to reintroduce some of New Zealand's rarer bird species.

"We're not cat haters, it's about being responsible," he said. "Why would you want to live in a place where you're destroying the environment?"