The most important thing most of us can do right now is to stay at home, which can seem frustrating but really it's awesome! Why? Because we get to wear some very comfy clothes all day, every day — sweats, leggings, no pants, whatever...they're all part of the new uniform.
So, since this is the new normal. I thought maybe it would be a great time to tell you all about the leggings I've recently moved into for the foreseeable future — Zella's Live In High-Waisted Leggings.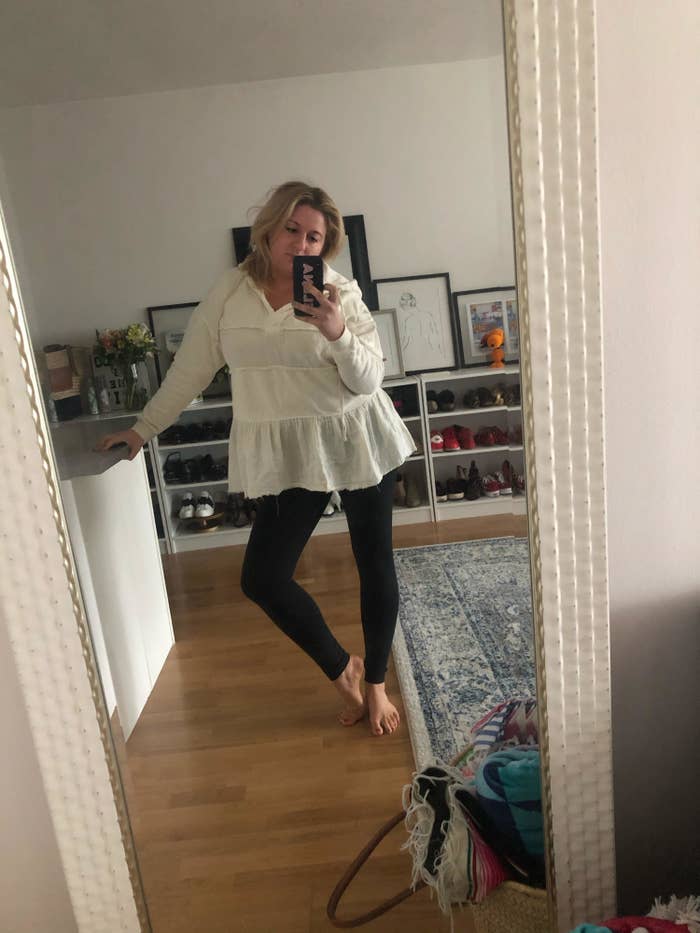 They're made of a super stretchy moisture-wicking fabric that never gets you too hot (which I imagine is important for all those people who will use them for working out, I am not one of those people). They also have a fitted no-slip waistband that does not roll down for anything! I've never had to do the tug and pull dance with these bad boys.
I literally can't get enough of them! They're just SO comfy! I wear them to do everything — take selfies in the mirror, feed my neighbor's goats, lay on the sofa for 18 hours...everything.
I'm telling you there is something about these leggings! But you don't have to take my word for it, because through all their variations they have over 10,000 5-star reviews on Nordstrom.com. Ten. Thousand.
People just love these bad boys! They love them for not being see-through, for their comfort, their waistband, their sturdiness — for genuinely being the best leggings.
The price point does make them a bit of an investment ($59) but they really do stand the test of time — I'm not joking when I say I literally wear these EVERY. DAY. They haven't stretched out at all and during the one day a week I take them off, they wash well and don't fade or pill.