If you don't know K-pop group The Boyz, allow me to introduce you to the band behind "No Air", "D.D.D", and "Tattoo"...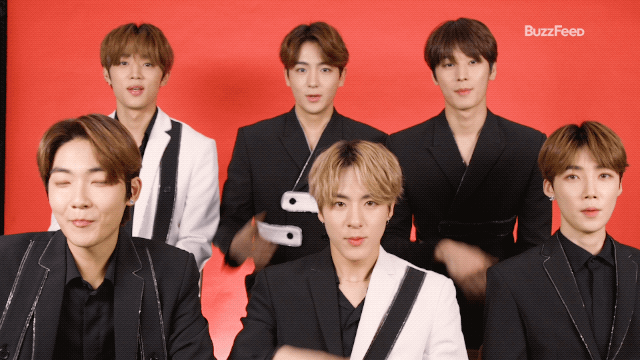 The 11 members — Sangyeon, Jacob, Younghoon, Hyunjae, Juyeon, Kevin, New, Q, Juhaknyeon, Sunwoo, and Eric — are getting ready to celebrate the release of their first full album, Reveal, on Feb. 10.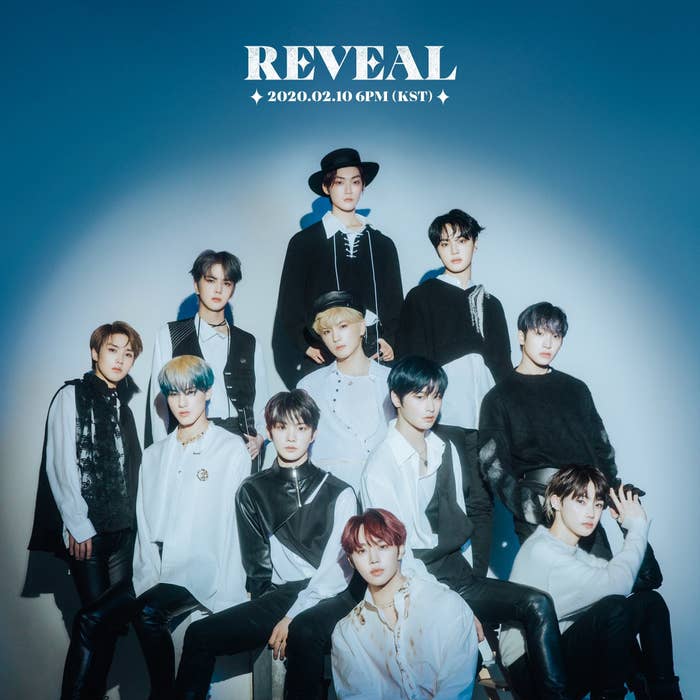 So they stopped by BuzzFeed to play a game of Who's Who, and it's safe to say things got a little bit chaotic.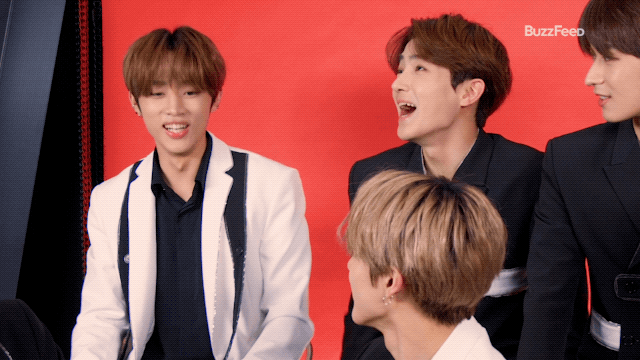 First, Sunwoo showed off his best impressions of the other members, including an extremely doe-eyed New, who didn't seem very impressed.
Then Sangyeon did his impression of Eric, which was — in his own words — very energetic.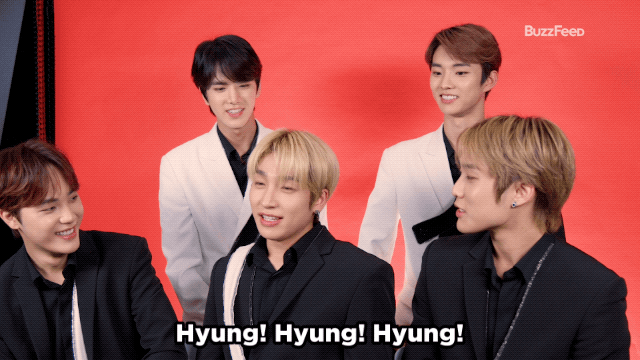 Kevin revealed his confidence is the reason behind his frequent makeup-free selfies.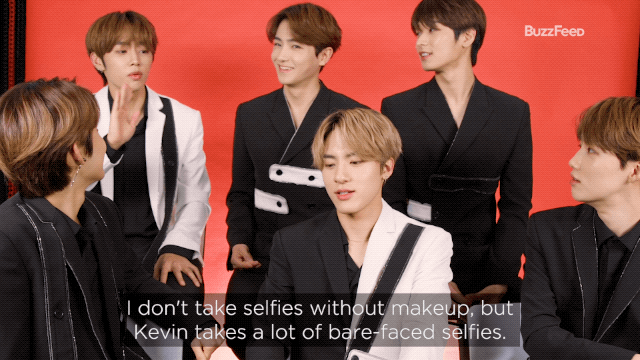 And Younghoon admitted he doesn't take selfies too often, but when he does, it's because he wants to show them to the fans.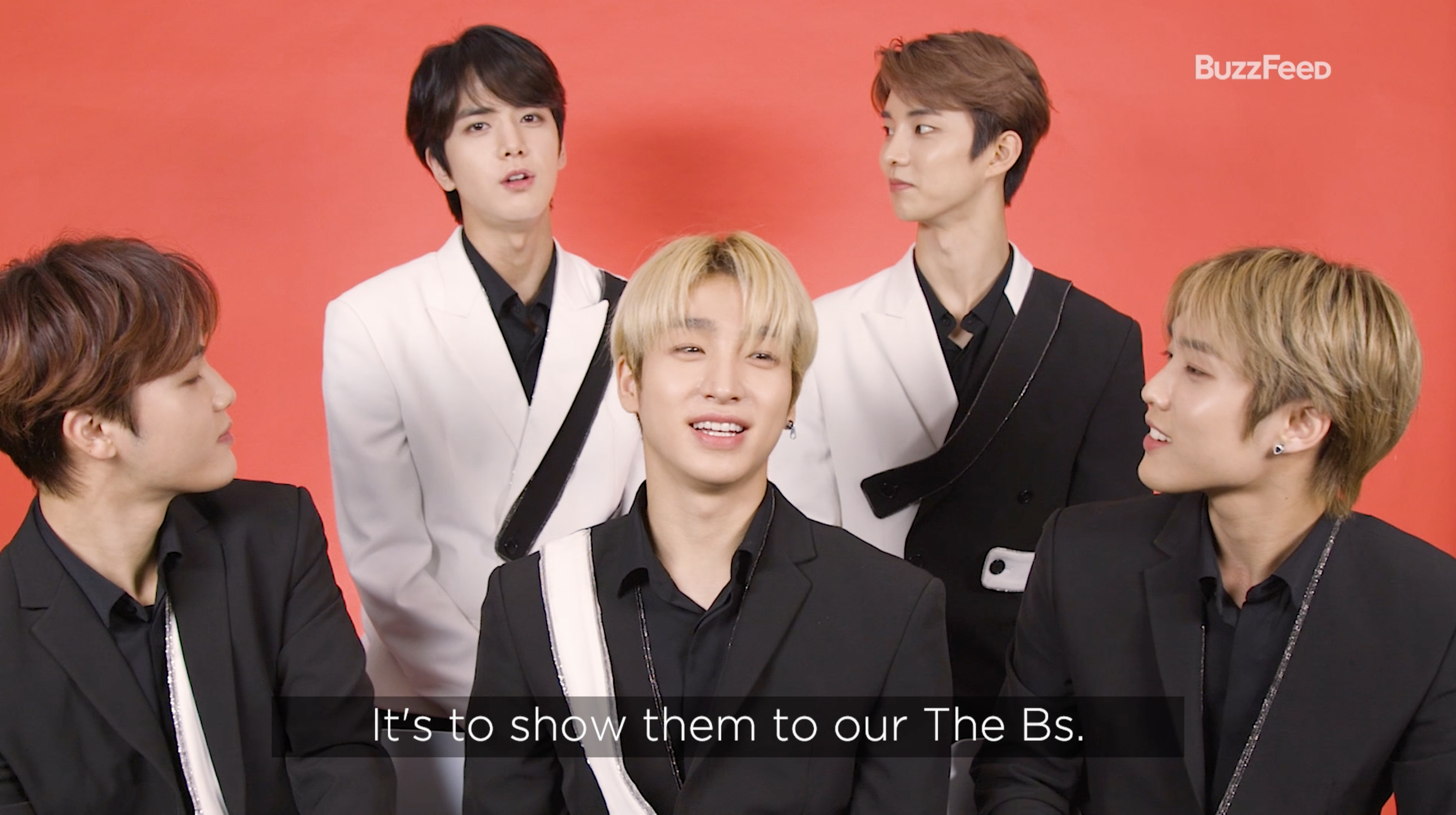 Juyeon was named as one team's best dancer, but he decided to stay humble and reassure us that everyone in the group is really good.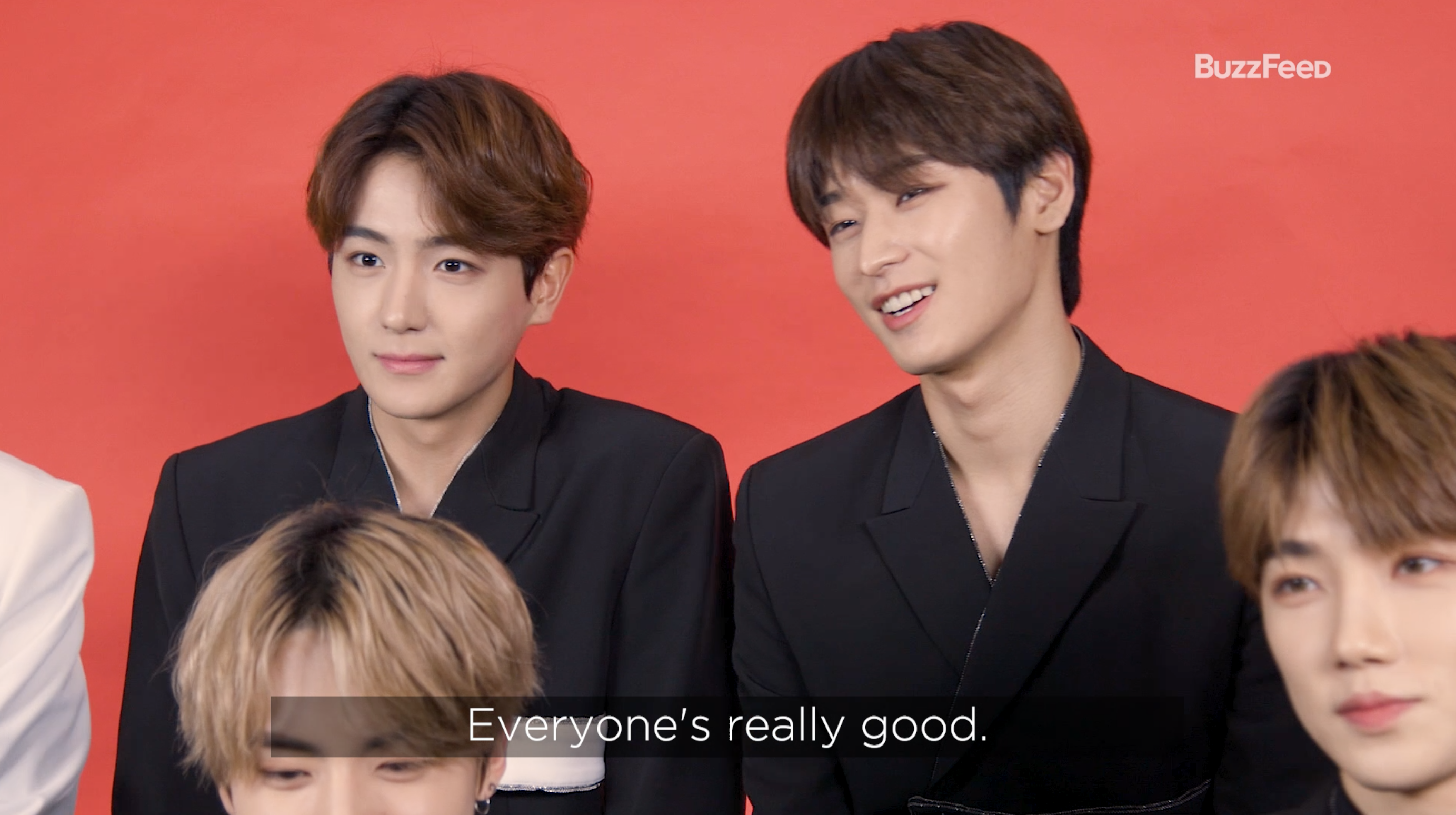 While Haknyeon and Jacob showed off their moves for the team of five.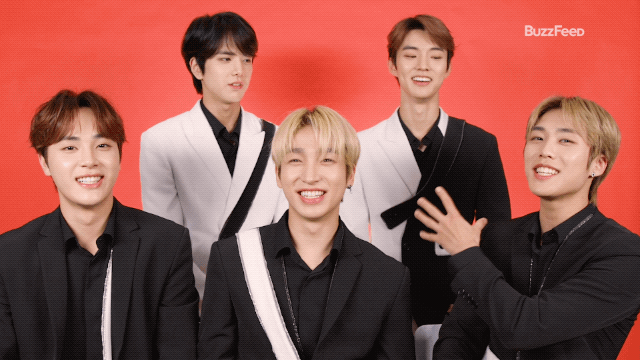 We also learned Haknyeon has a song to sing for every situation, and he treated us to his own rendition of "Love Is an Open Door" from Frozen.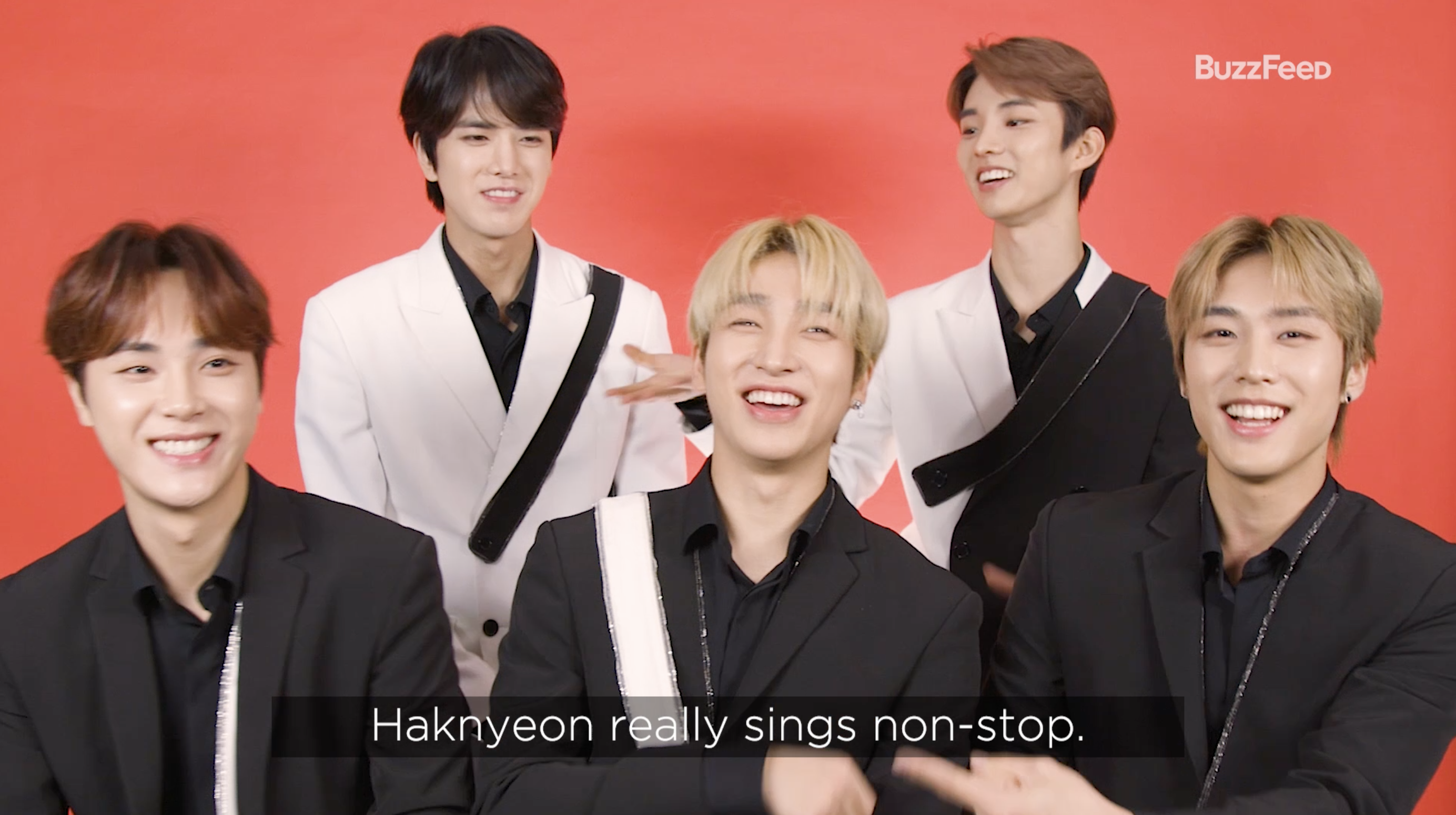 And there was a lot of debate about which member takes the longest to get ready to go anywhere.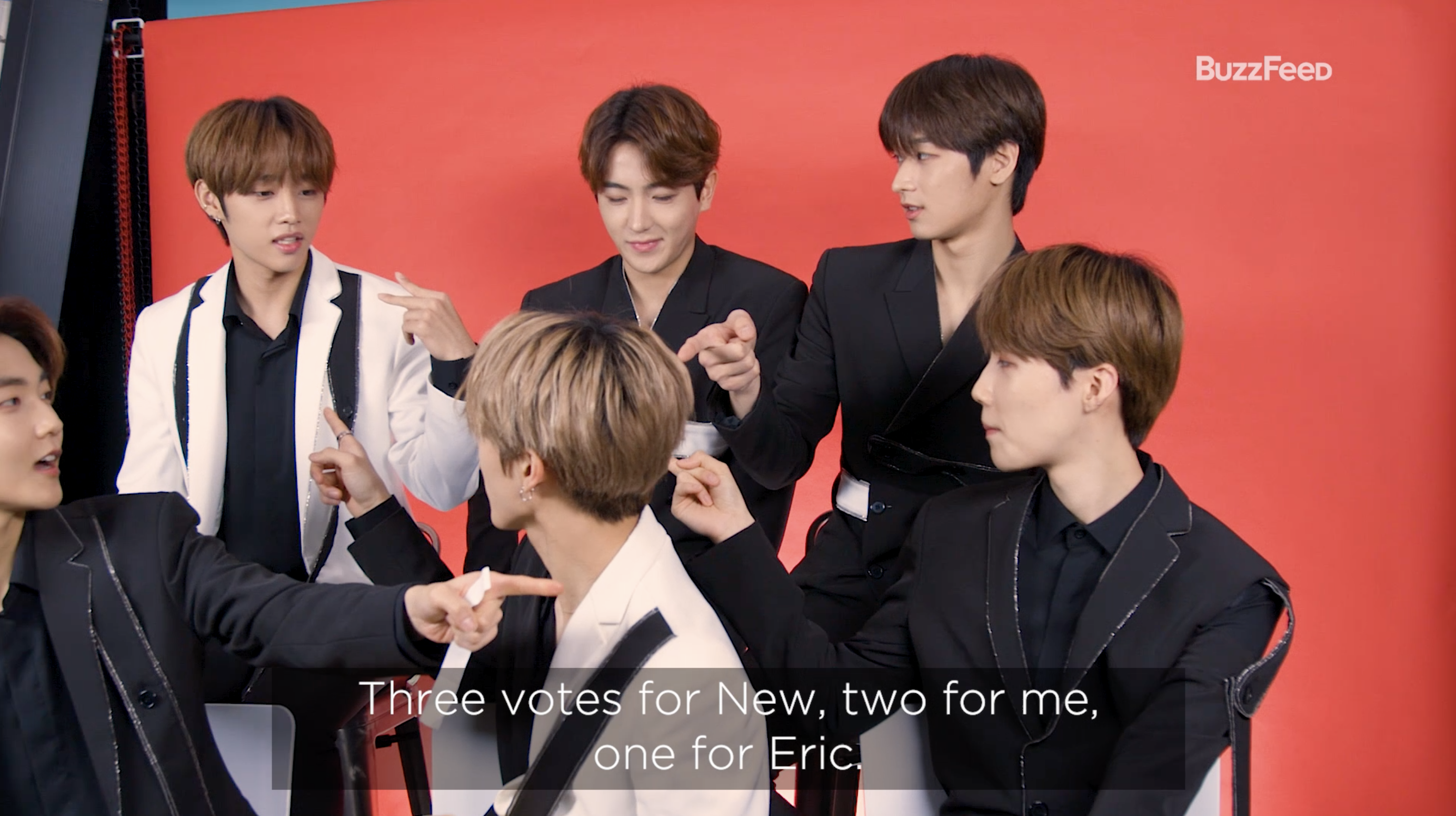 Thank you to The Boyz for playing along, and I hope all their The Bs learned a little bit more about the members...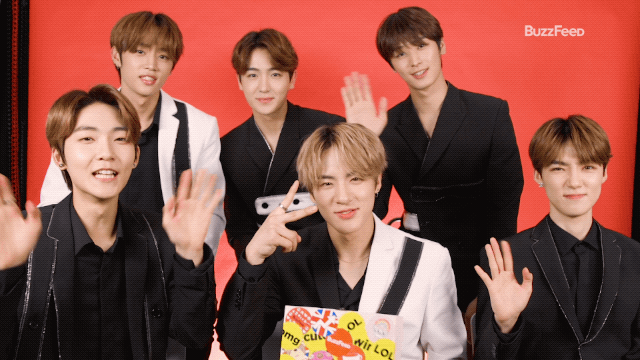 And make sure to check out The Boyz' album Reveal, out Feb. 10 at 6pm KST!