Nick Jonas And Priyanka Chopra Are Reportedly Engaged
The couple started dating in May, and met each other's families in June.
You've probably heard by now that Nick Jonas and Priyanka Chopra are dating. They've apparently been together since May and have been flirting in each other's Instagram comments ever since.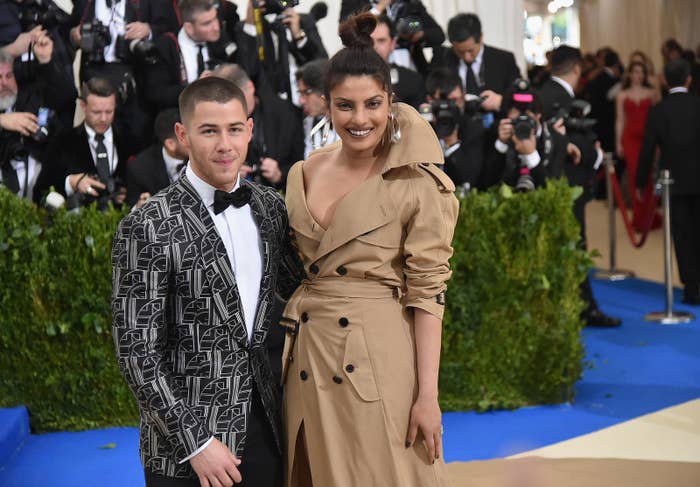 And now, according to People, the couple are ENGAGED.
While neither Nick nor Priyanka have confirmed the news, the director of one of Priyanka's upcoming movies did post a ~mysterious~ tweet, revealing she had pulled out of the film for a "very very special" reason.
Over the last few months, the pair have gotten pretty serious: Priyanka met Nick's family at his cousin's wedding in early June, and later that month they travelled to Mumbai together where Nick met Priyanka's mom.
Naturally, people are shook by the news.
But there were also a ~lot~ of jokes. After all, it's not every day a member of the Jonas Brothers gets engaged.
Representatives of Nick and Priyanka have been contacted for confirmation of this wonderful news.