You're probably aware that, two days ago, the discovery of a secret Instagram account dedicated to reviewing onion rings shook the world.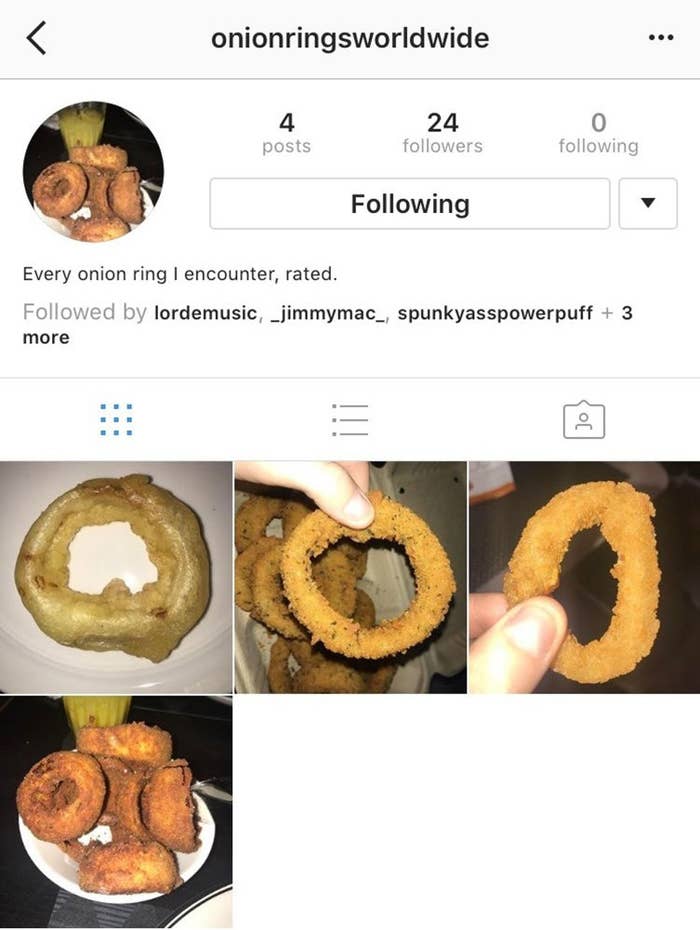 WHY did this news shake the world, you ask? Because it was speculated that Lorde, queen of New Zealand and dancing on her own, was the owner of the now-defunct @onionringsworldwide.
The news spread like wildfire, with outlets from the Washington Post to the Telegraph reporting on the revelation.
BUT the account was deleted shortly after the news broke, and nobody knew for sure whether Lorde was ~really~ behind it.
UNTIL NOW. Because in an interview with Jimmy Fallon on The Tonight Show on Thursday, Lorde revealed ONCE AND FOR ALL that she is @onionringsworldwide.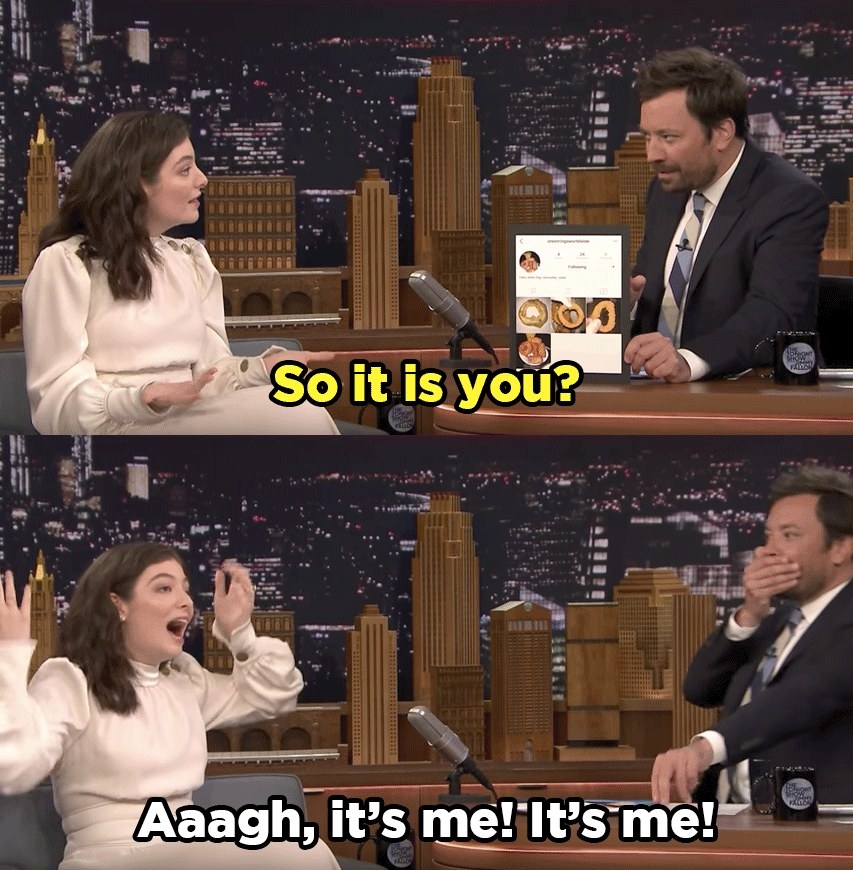 She explained how the account came to be, and it wasn't just to be ~relatable~. She truly loves onion rings, guys.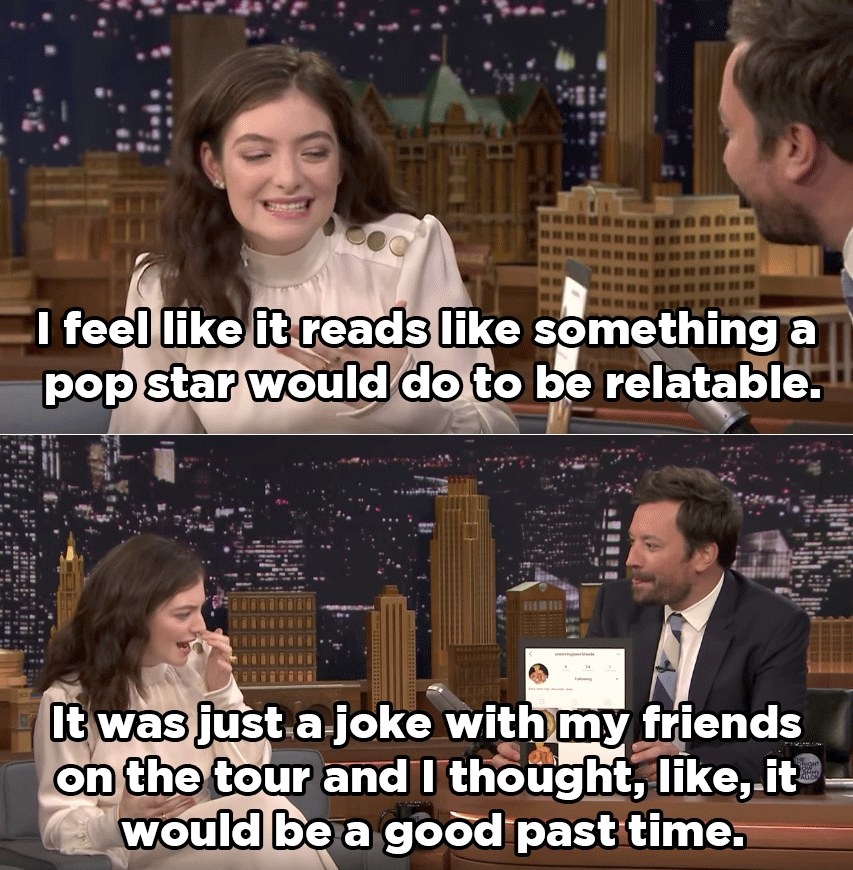 And she revealed her reasons for deleting the account.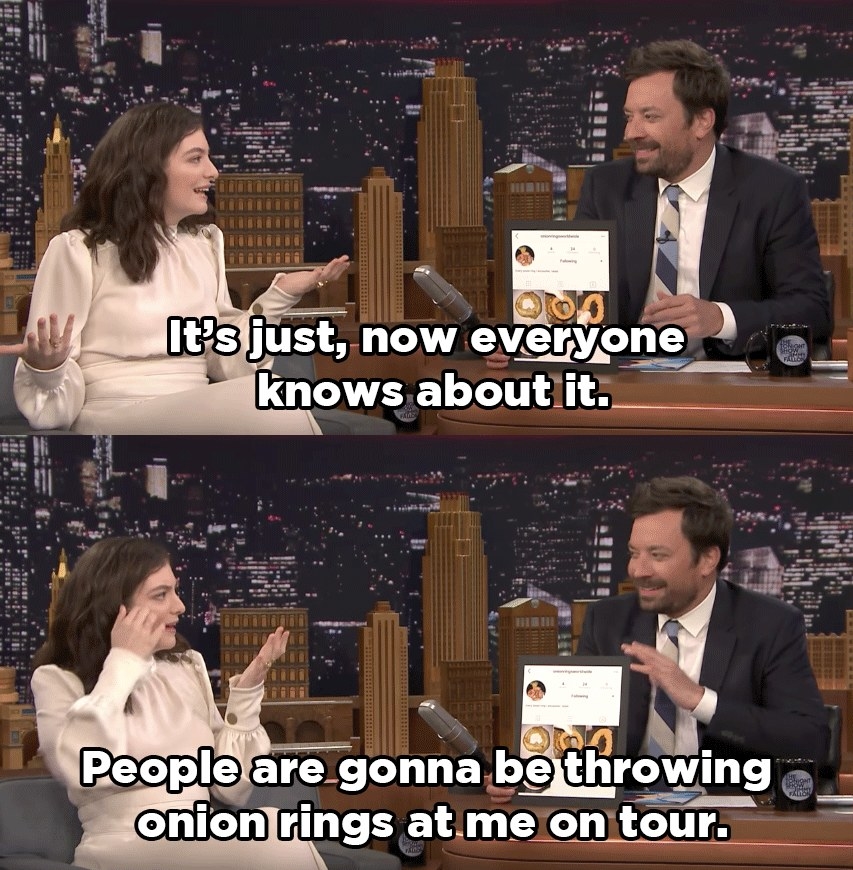 She also blessed us with her semi-professional opinion on the secret to perfect onion rings.
(FYI, this explains why @onionringsworldwide gave Burger King onion rings a meagre 1/5 rating.)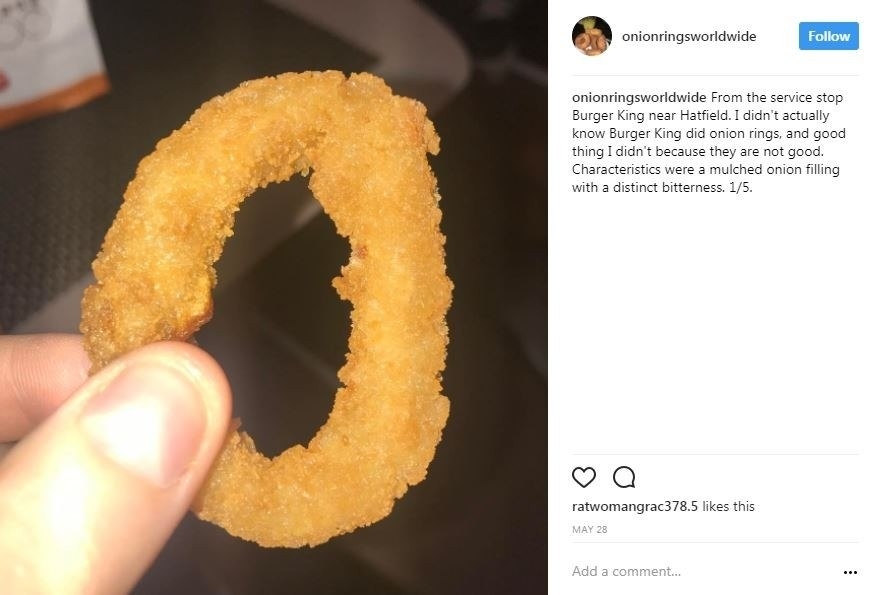 And then she explained how you can take an onion ring to the NEXT LEVEL.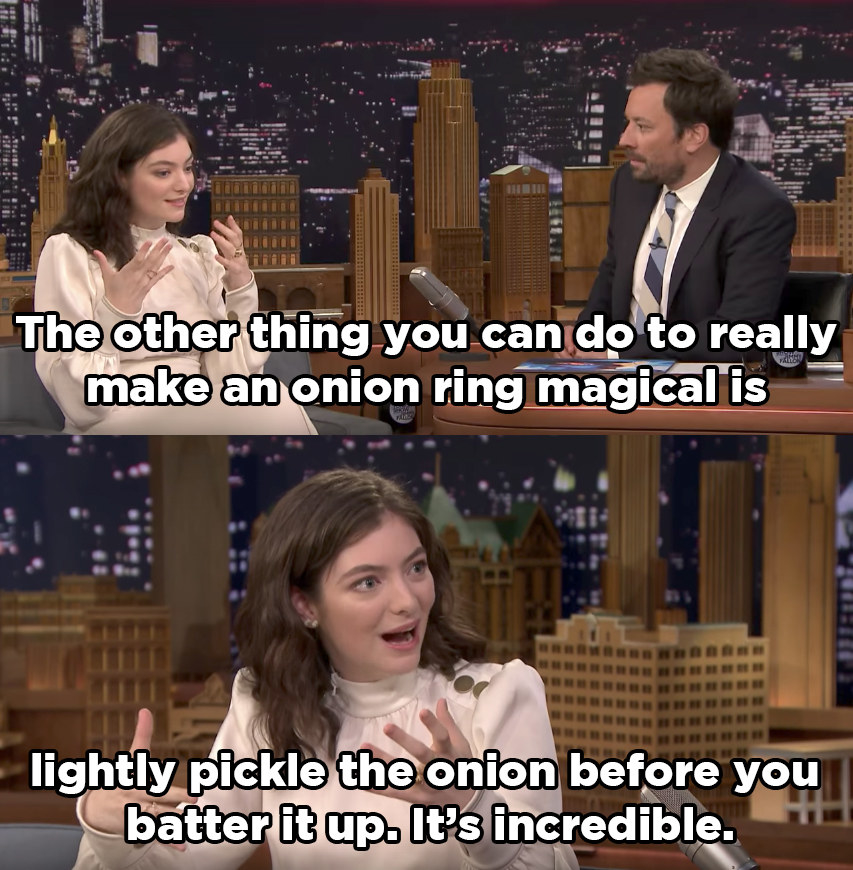 IN CONCLUSION: LORDE IS NOW OFFICIALLY QUEEN OF ONION RINGS.