Khloé Kardashian Had Some Advice For New Mothers Who Feel Pressure To Achieve A Perfect "Post-Baby Body"
"A happy mommy makes for a happy baby!"
Back in April, Khloé Kardashian gave birth to her first child – a beautiful baby girl named True – and in spite of all the drama during the final days of her pregnancy, Khloé seems to be happier than ever now she's a mom.
Since giving birth, Khloé has been refreshingly open and honest about what it's like being a mother. Just last week, she opened up in a Twitter Q&A about everything from "mom guilt" to the reason she really wanted a boy.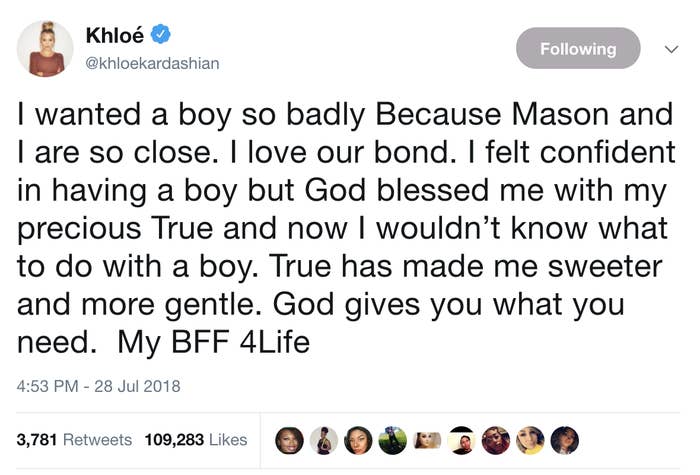 But one thing Khloé has been particularly open about is her experience getting her body back into the shape it was before she gave birth.
In fact, just one month after True was born, Khloé revealed she had been "counting down the days" until she could get back in the gym, and her doctor had officially given her the go-ahead to get back to working out.
And when people accused her of being too focused on her "post-baby body", Khloé responded saying exercise is "her sanctuary", and pointing out that becoming a mother doesn't mean she should stop doing what she loves.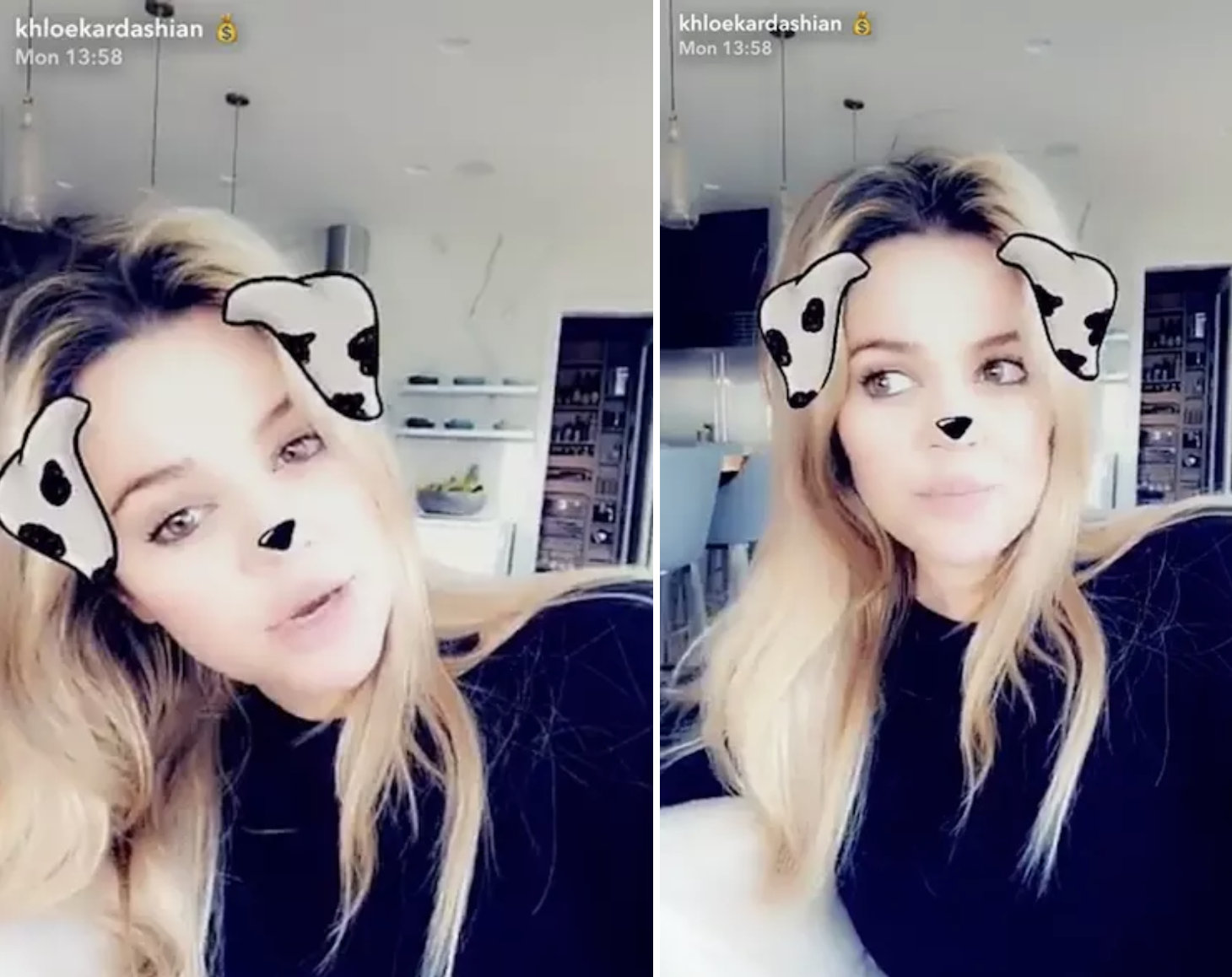 Despite all her hard work, last week Khloé revealed on Twitter that her body hasn't just "bounced back", and that she's still working on getting it back to where it was.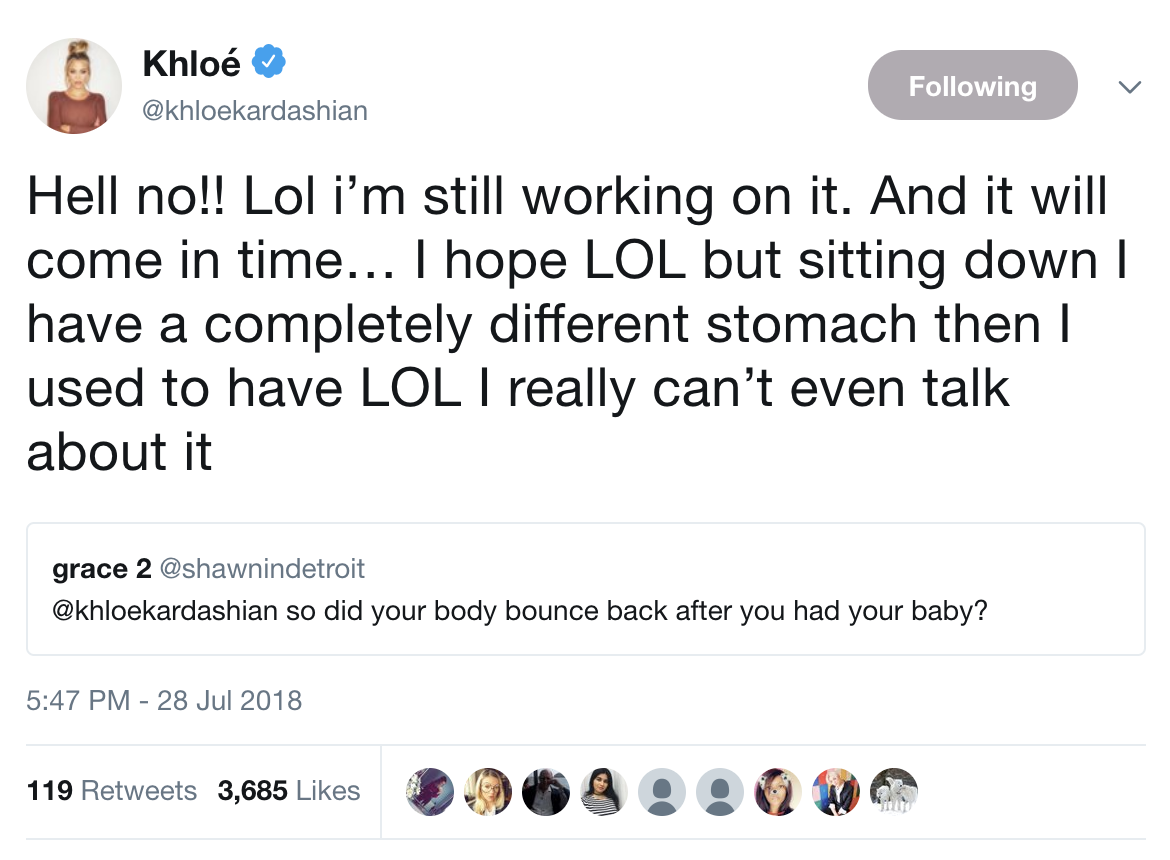 And now in a series of tweets Khloé has called out body shamers who have unrealistic expectations of new mothers.
"We must do what's best for US!" she wrote. "A happy mommy makes for a happy baby! Love your process."
She went on to say that new mothers should be "patient and gentle" with themselves, and encouraged them not to compare their motherhood journeys with anyone else's.
People totally loved Khloé's message, and thanked her for inspiring them to be confident in their own journeys.
Keep speaking the truth, Khloé! 🙏🏻