Katy Perry Has Apologised After People Said Her Shoe Designs Resembled Blackface
"Our intention was never to inflict any pain. We have immediately removed them."
Some designs from Katy Perry's shoe line, Katy Perry Collections, have been removed from stores and online after people said they were reminiscent of blackface.
The designs in question were originally unveiled last month, and some people noted at the time that the facial features on black leather resembled blackface makeup.
Now the shoes have been pulled from stores like Walmart and Dillard's, and can no longer be found on the Katy Perry Collections website.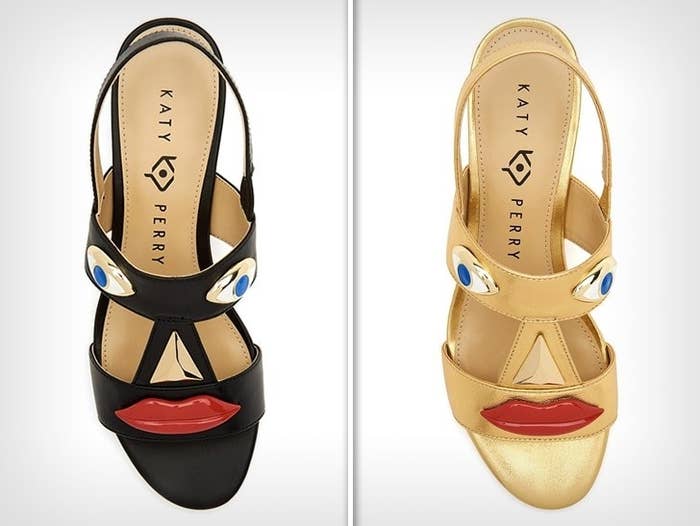 In a statement, Katy herself apologised for the situation, saying she was "saddened" and assuring that the designs were never intended to cause offence.
But many people argued — whether intentional or not — the situation shouldn't have happened in the first place.
A representative for Katy Perry has been contacted for further comment.