You probably remember, but if you don't, here's a reminder that Katy Perry and Orlando Bloom once dated.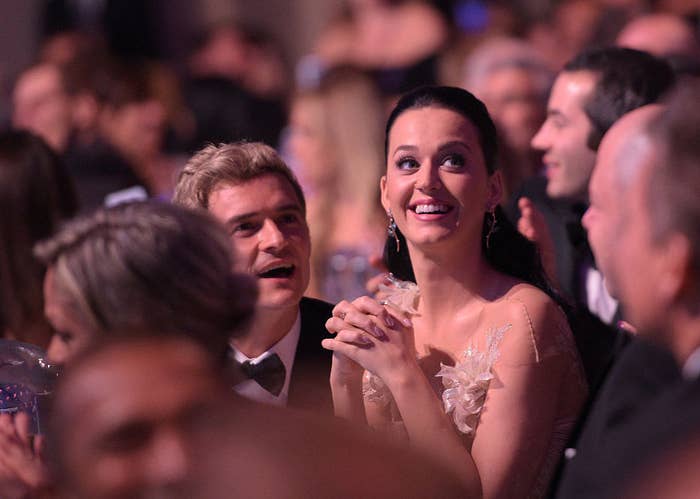 Back in the halcyon days of their relationship, both of their Instagram accounts were filled with pictures of adorable moments, like this photo of them enjoying Cannes together:
WELL. A few days ago, rumours started swirling that Katy and Orlando are, in fact, back together. And it seems like they're also getting back to the business of Insta-flirting.
It all started with this video of Katy catching the bouquet at a wedding and immediately running away from the situation as fast as her legs could carry her:
And her caption was all about ~running from love when you get it~.

Enter NONE OTHER than Mr Orlando Bloom with a flirty comment of his own. (He used the 😘 emoji which, according to science, is how you know it's flirting.)
BUT it's not just Orlando leaving comments. Eagle-eyed Twitter user @KabloomUpdates noticed Katy has been leaving comments on Orlando's posts for a few weeks now...
And fans really couldn't be happier.
It looks like romance may be ~blooming~ with these two once again.
We've reached out to representatives for Katy and Orlando for ~more info~.