You know Katy Perry as a chart-topping singer of bops, and right now, she's sharing her expertise with aspiring musicians as a judge on American Idol.
You may remember from last season that Katy isn't exactly the type of judge who'll just quietly share her opinion and move on, like when she had to be dragged offstage because she wouldn't stop kissing the Bachelorette's hand.
Well, Monday night's episode was no different — because a couple actually got engaged onstage, and Katy's reaction was definitely the opposite of chill.
It's safe to say contestant Johanna Jones was pretty shocked when her boyfriend Matt appeared onstage after she performed a rendition of Chris Isaak's "Wicked Game" — and so was Katy.
In fact, when Matt got down on one knee, Katy just straight up fell to the ground.
And then when Johanna said yes, Katy did this:
And then she yelled this: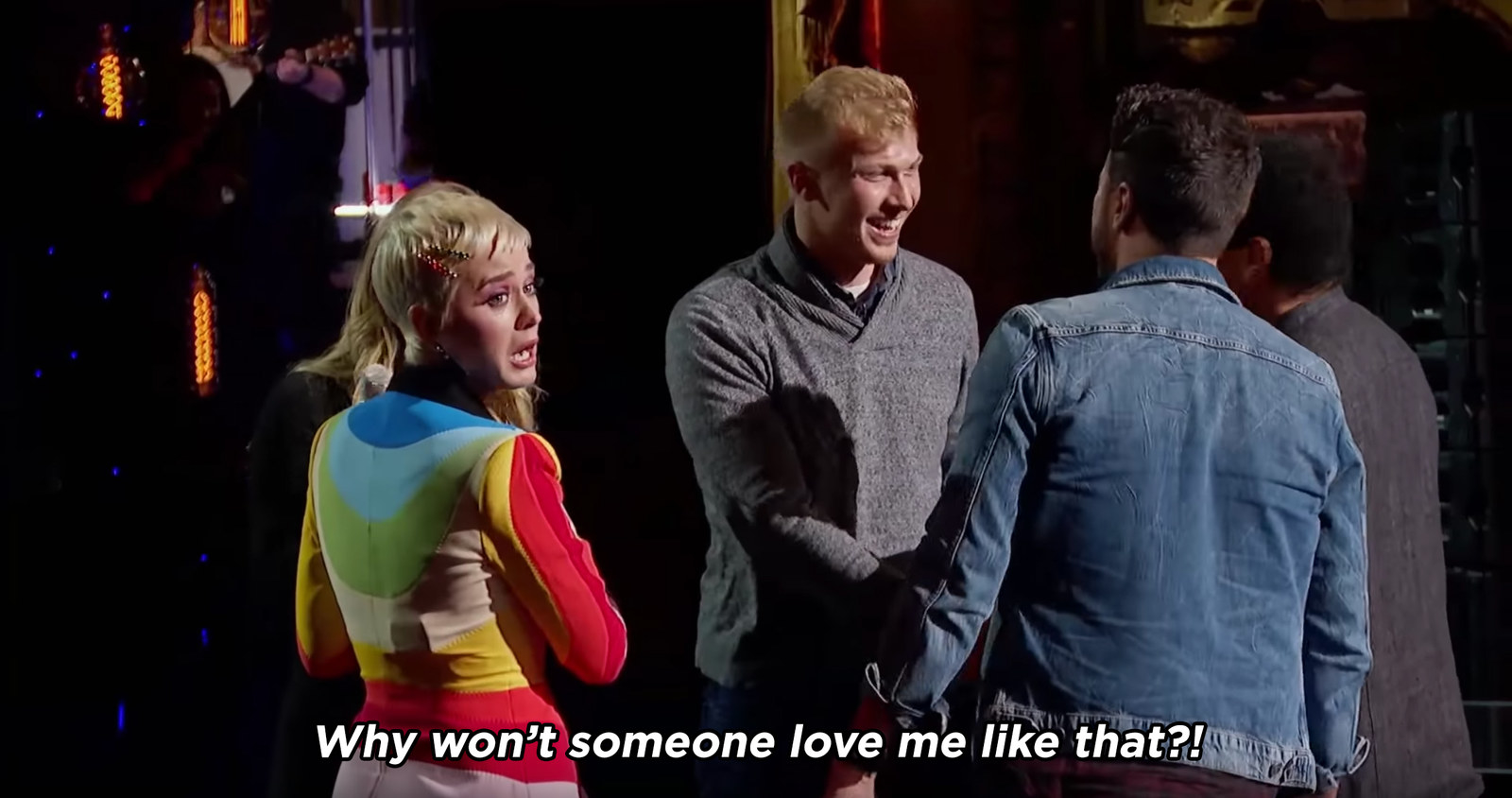 Many people said it was a whole mood.
But others found another reason to love the moment — because Katy herself ended up getting engaged to now-fiancé Orlando Bloom just a few months later.
Congratulations to both of the happy couples! 💖💍