You don't need me to tell you that the Harry Potter cast are pretty great on Twitter. Not only are they really adorable at times...
But they're also the ultimate experts at roasting each other.
And they've done it again. Yesterday Devon Murray, who played Seamus Finnigan in the movies, tweeted that he'd just found a pair of Emma Watson's socks in an old bag.
People reacted like this:
Including Chris Rankin, who played Percy Weasley.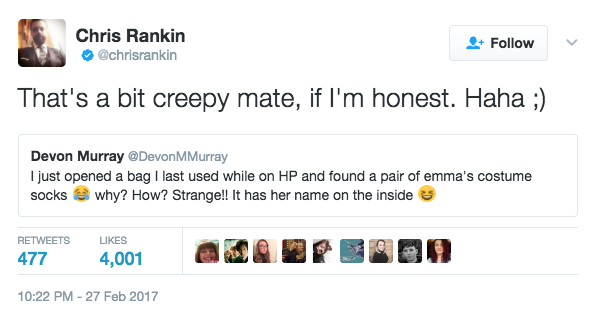 And Sean Biggerstaff, who played Oliver Wood, said what we were all thinking.
But, most of all, people made a LOT of the same joke.