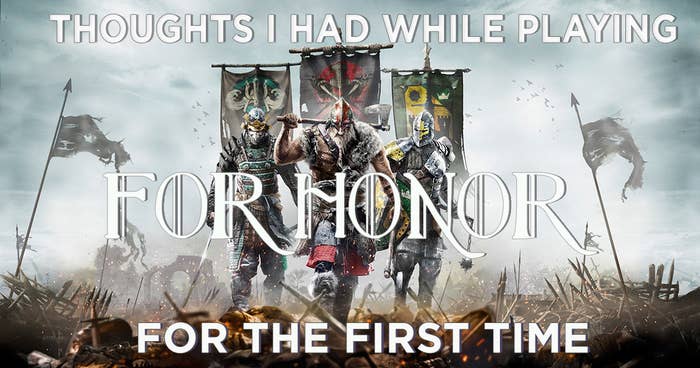 1. I never play as melee-focused characters, and this is pretty much all melee.
2. I wonder if at one point I can upgrade to a sniper rifle or a wand.
3. This is so beautiful.
4. TL;DR — Vikings, knights, and samurai are mad at each other.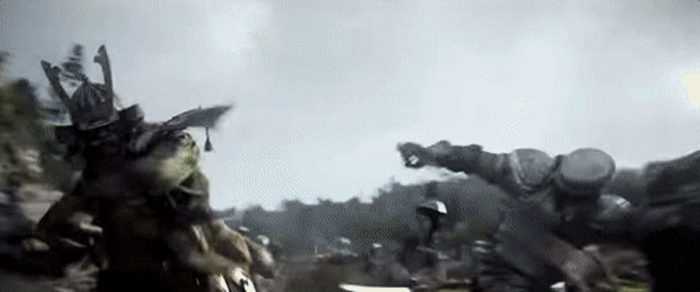 5. Jeez, this has been like 10 minutes of training.
6. These controls are pretty complicated though.
7. Whoops — and I'm looking at the sky again.
8. When do I get to do real fighting?
9. Okay, let's try a duel.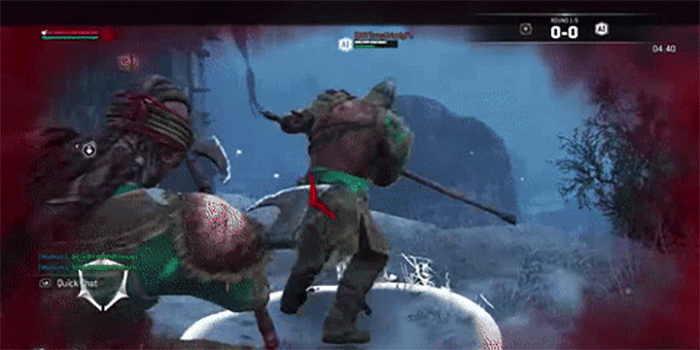 10. OH GOD, HOW DO I BLOCK?

11. And I'm dead.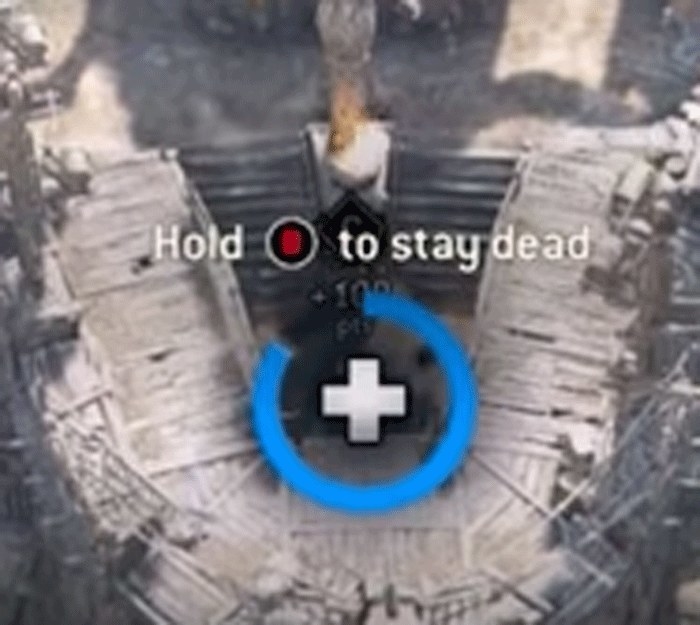 12. Don't mind if I do.
13. I need more training.
14. Let's try a campaign.
15. The lady Warden is such a BADASS.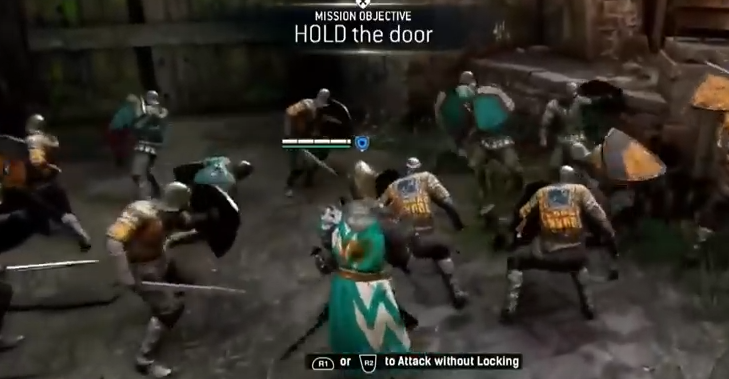 16. RIP.
17. Anyone walking in on my maniacal giggling about ripping these guys' heads off might get the wrong idea.
18. MORE HEADS FOR ME TO REMOVE PLEASE.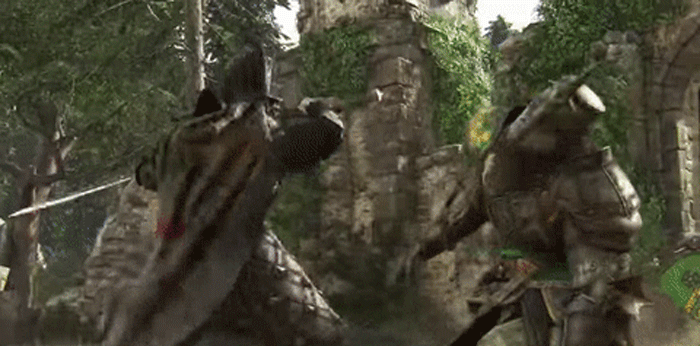 19. Normal's pretty fun, so let's try Hard.
20. Okay, nope. Nope.
21. More accurate names for levels: Hard, Very Hard, Impossible, Immediately Dead.
22. Oh my god, Apollyon is the scariest. But her voice is so soothing.
23. I basically need to imitate her voice for the rest of my life.
24. My character keeps repeating the objective.
25. CAN'T YOU SEE I'M TRYING?
26. Who is shooting me with arrows, and where can I get some arrows?
27. I need a cheat sheet for all of my combos.

28. Oh wait, there is one. It's pushing the Start button.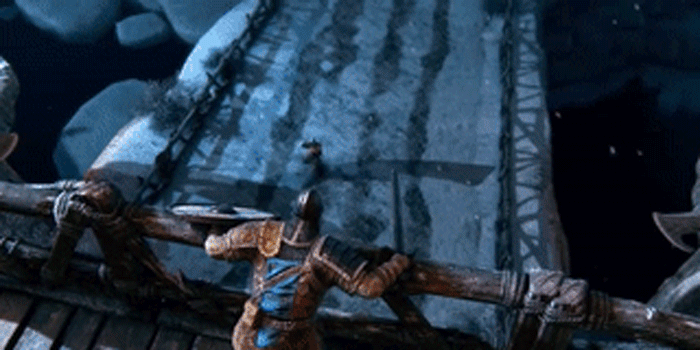 29. These knights are dicks.
30. Apollyon, why you gotta be such a warmonger?
31. OH BOY, NOW I GET TO BE A VIKING.
32. OMG, I am such a badass bitch.
33. LOL, it's snowing out but my midriff is showing. Okay.
34. I wonder what I'm screaming in Norwegian...
35. Maybe the Norsk equivalent of "CASH ME OUSSIDE, HOWBOWDAH?"
36. I need 40 more gameplay hours so that I can perfect my blocks.

37. I'm on a HORSE!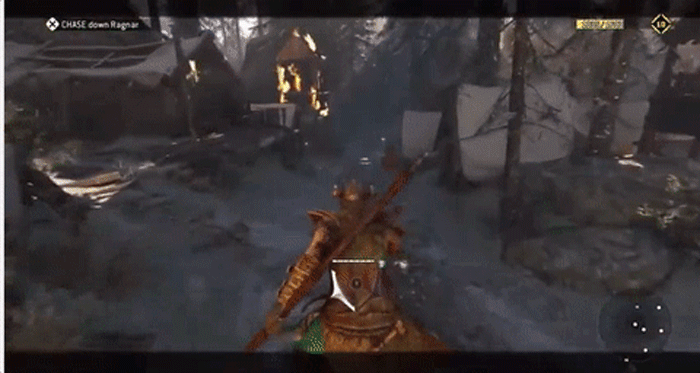 38. We need an entire game dedicated to horse battles.
39. I wonder if my horse can jump.
40. My horse cannot jump.
41. Sorry, horse.
42. I'm getting so good at blocking.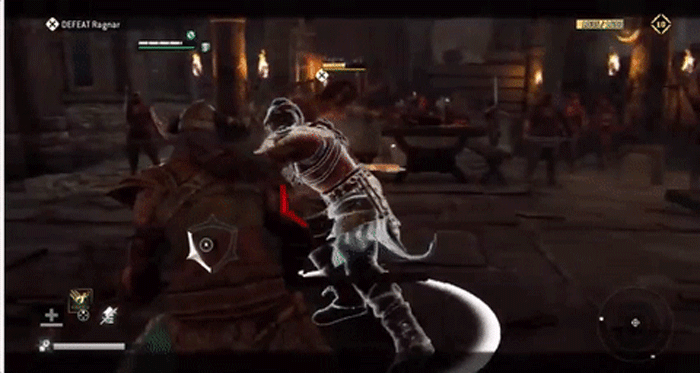 43. I wonder how long I've been playing.
44. Oh, I've been playing for 12 hours. I should probably eat food.
45. But I really, really want to fulfill my destiny of being a samurai.
46. And who will stop Apollyon???
47. OH GOD, I HAVE TO GO TO WORK.