No time for pleasantries — we gotta dive right into the mess. Last night was the fifth episode of Peter's season of The Bachelor and things got HEATED between Tammy and Kelsey.
Tammy went to Peter and said that Kelsey had a "mental breakdown," which worried Peter but also upset him a bit because it wasn't any of Tammy's business.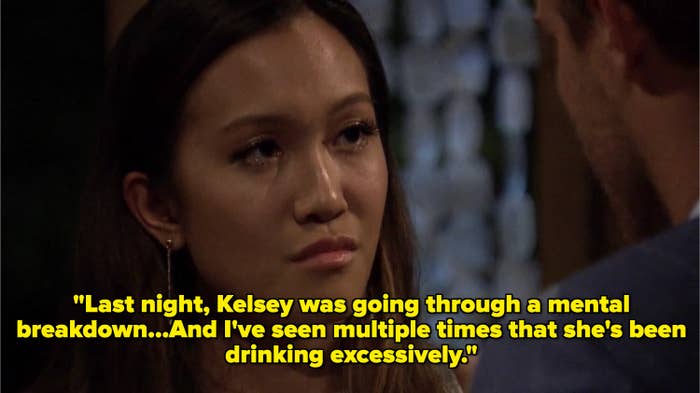 Kelsey, after being confronted by Peter about her emotional state, asked the girls who among them spoke to Peter about her. Tammy was notably quiet.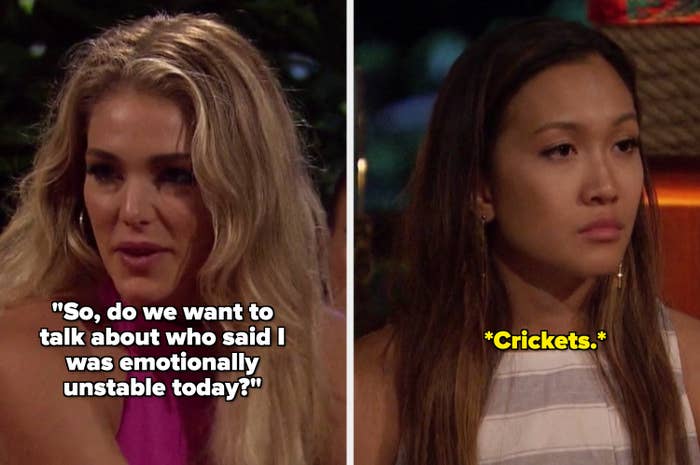 Fast forward to the end of this three-hour saga: the ladies were upset because Peter canceled the cocktail party that evening and Kelsey illegally received a rose after going to see Peter on her own earlier that day.
When asked what Kelsey said to Peter, she said the only thing she addressed were the rumors about her "alleged" drinking problem and pill popping, and all the girls then ganged up on Tammy for starting said rumor.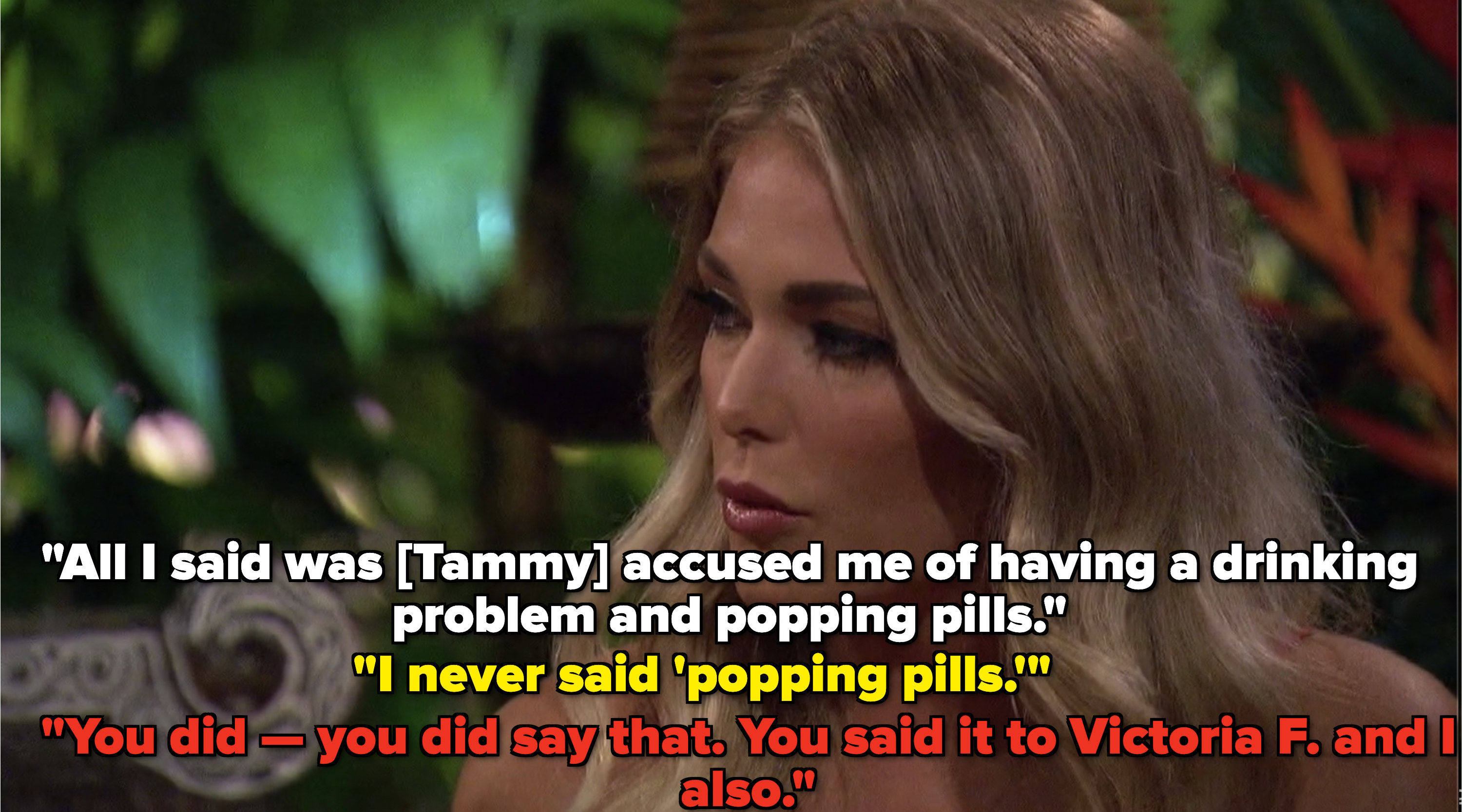 When Tammy tried to backtrack, she was met with accusations and anger. Needless to say, a lot of tears were shed.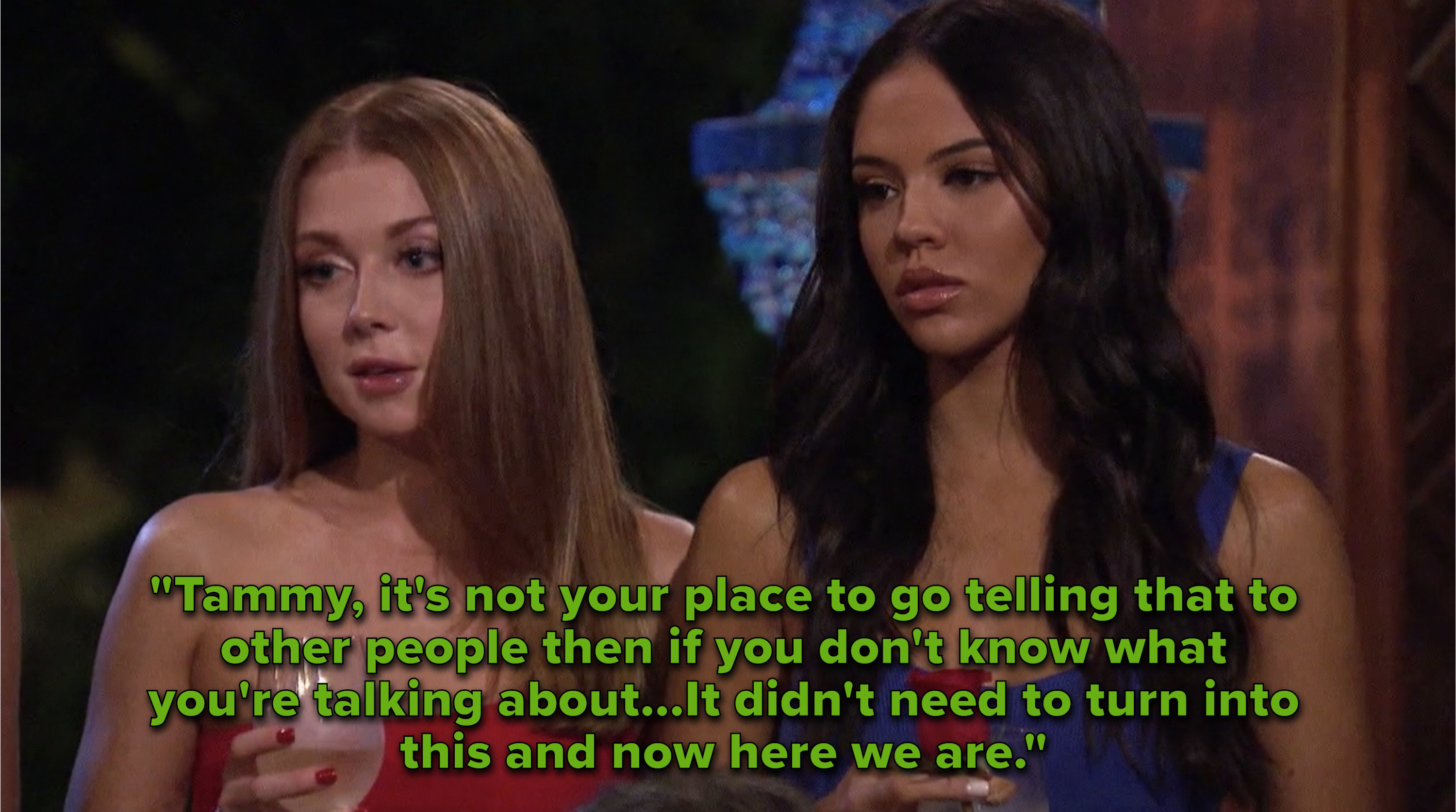 Some members of Bachelor Nation now think that Tammy is the new villain:
While others see Tammy as a real one:
The jury's still out on whether or not I'm #TeamTammy or #TeamKelsey, but you better believe I'm gonna watch all the mess unfold!