Sarah Hyland Clapped Back Against A Commenter Who Had The Audacity To Slut-Shame Ariel Winter
"I WILL NOT tolerate it!"
A few days ago, Sarah Hyland posted this set of photos from the Modern Family wrap party, the first pic being of her and Ariel Winter dressed to the nines!
So on this loving and precious post, someone had the GALL to post this comment, critiquing Ariel's outfit:

"[Ariel was thinking] that she's a sexy and confident woman."
"Everyone that is making a negative comment about my sister can back the fuck up..."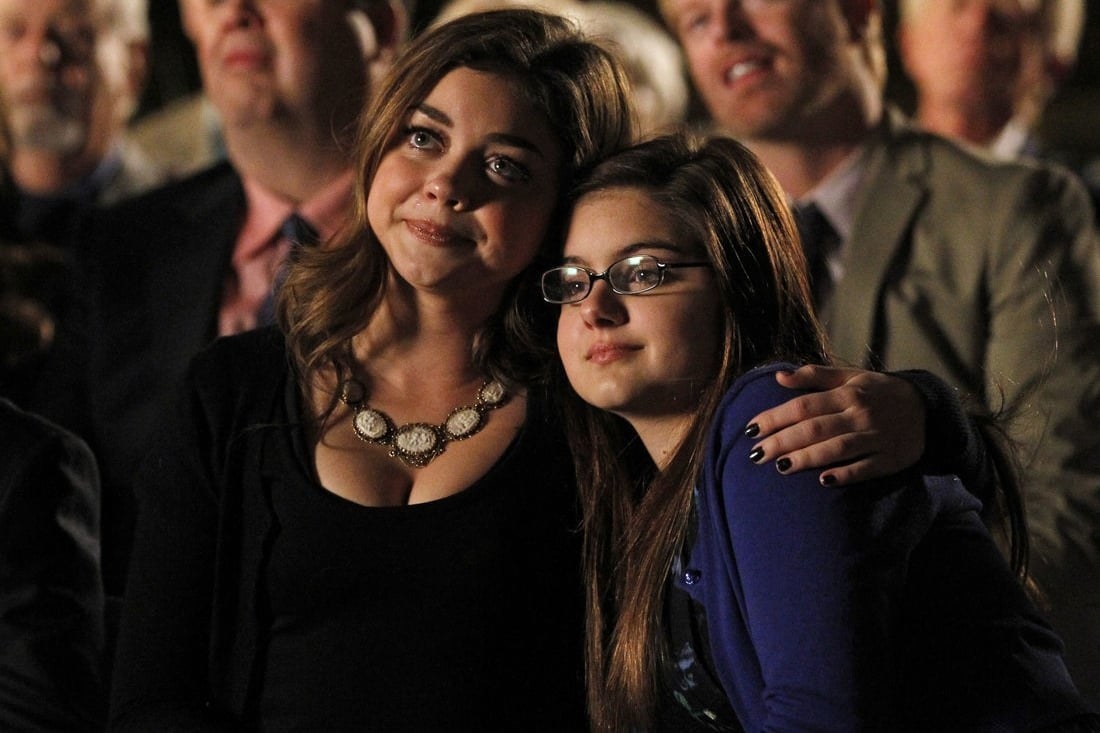 We're not here for women tearing down other women. We ARE here for women standing up for other women.
Shoutout to Sarah for shutting that crap DOWN!