The other day, I was minding my own business, when I came across this viral Twitter thread started by CNN's Nathan McDermott:
The responses were, in a word, hilarious:
However, as hilarious as these responses are, Glee and NLT alum Kevin McHale 100% won.
So you can understand the full magnitude of the joke, lemme provide some context. Kevin McHale — who's out and proud and has the most precious boyfriend — played Artie Abrams, a straight. Darren Criss — who's straight and is married to the wonderful Mia Swier — played Blaine Anderson, half of the most iconic gay couple in network television*.
Now that you're equipped with that info, I present you with Kevin McHale's award-winning tweet:
Live footage of my reaction:
If you're a fan of Glee or Hedwig and the Angry Inch or The Assassination of Gianni Versace, then you can see why this joke LANDS!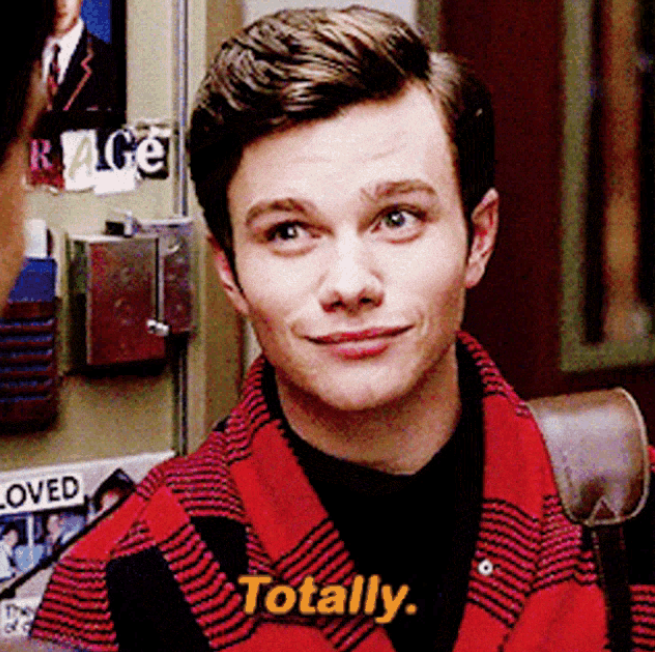 The icing on the cake? Darren's response:
Anyway, I hope this brought you as much laughter as it brought me.