Earlier today, DJ Akademiks tweeted a video of Bhad Bhabie and Woah Vicky fighting in the studio.
Now I DO NOT AT ALL condone the violence displayed in this video. But this conflict has been brewing between B. Bhabie and W. Vicky for quite some time now. So buckle in because I'm about to take you on a bumpy ride.
Let's backtrack a bit, shall we? This is Bhad Bhabie, a 16-year-old Miami-based rapper who rose to fame after her "cash me ousside" stint on Dr. Phil.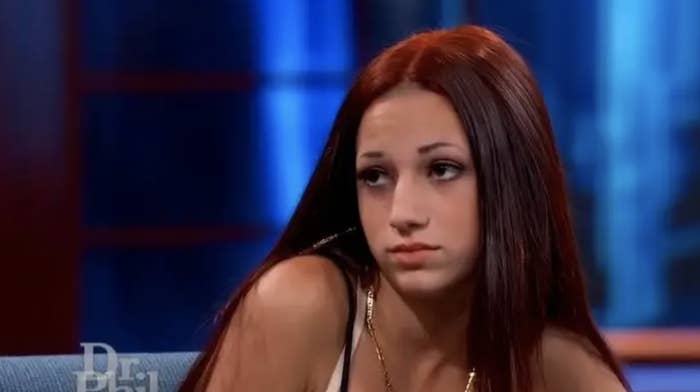 And this is Woah Vicky, a 19-year-old Atlanta-based internet personality who is famous for a reason unknown.*
This all started back in 2017 when Bhad Bhabie reacted to a racist diss track that Woah Vicky recorded about RiceGum, a fellow rapper.
Vicky then, in a now-deleted video, went online and told her followers to stop comparing her to Bhabie.
Jump to April 2018, when Bhad Bhabbie and Woah Vicky — along with 9-year-old Lil Tay — threw hands outside a popular mall in Los Angeles.
In a now-deleted video — I'm sensing a trend here — Woah Vicky said that if she ever saw Bhad Bhabie again (after the incident from above), she would "beat her ass."
Which brings us to present day, when DJ Akademics dropped this latest video:
Of course, the internet had a field day with this new drama:
In all seriousness, violence is never the right answer. I hope that one day, these #FashionNovaBabes can move past their differences and, you know, maybe even collab on a song together? Or, at the very least, stop throwing hands.