Anne Hathaway's latest film, Armageddon Time, is making a splash at the 2022 Cannes Film Festival.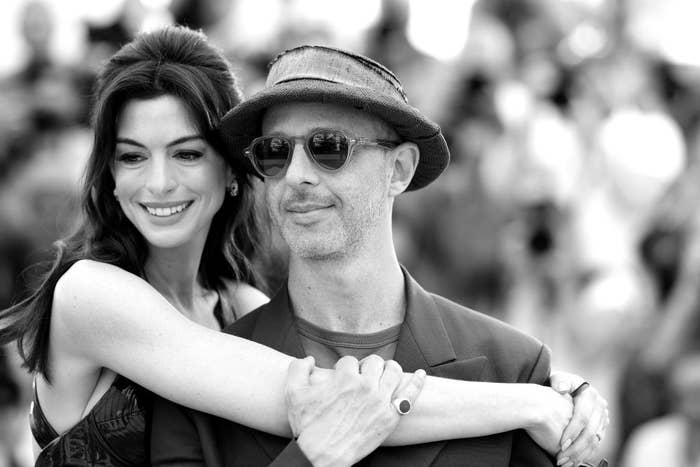 However, I personally have NOT been able to get over all of the looks Anne's been serving!
So, here are Anne's best looks from week one of the 2022 Cannes Film Festival:
I saved the best for first — here's Anne in a white sequined gown designed by Giorgio Armani: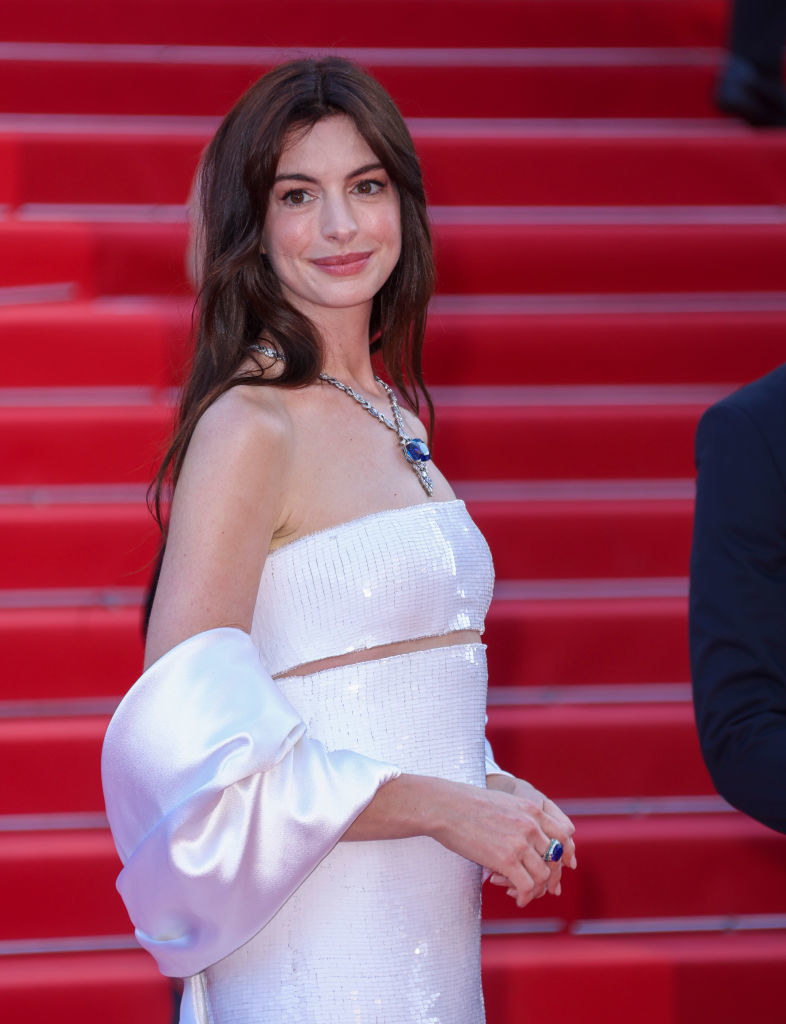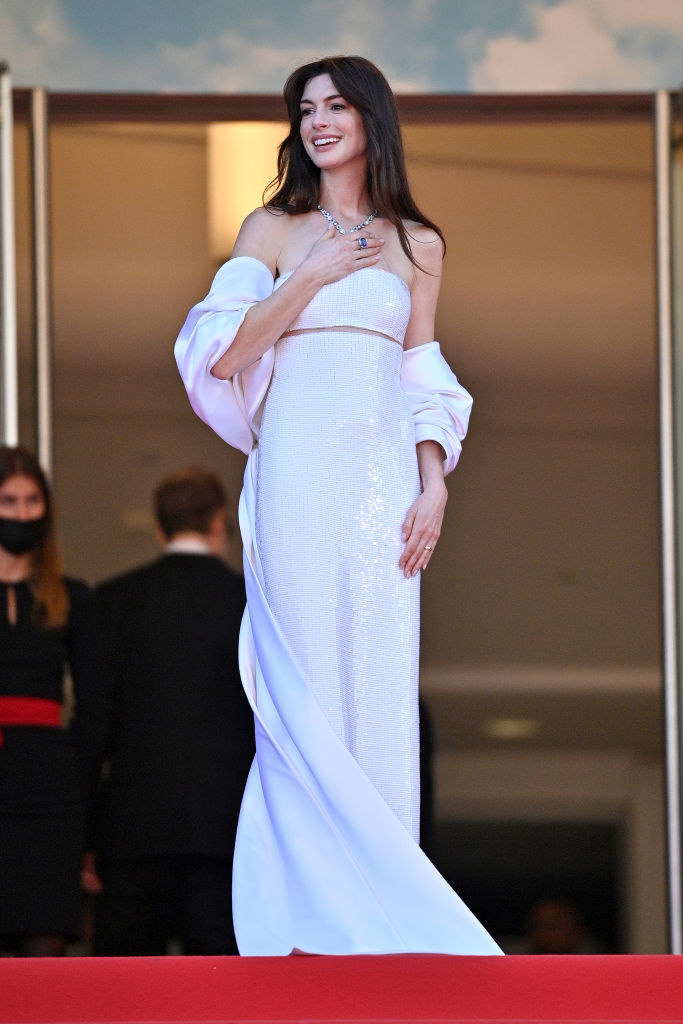 A VISION if there ever was one.

Here's Anne in a blue mini dress designed by Gucci: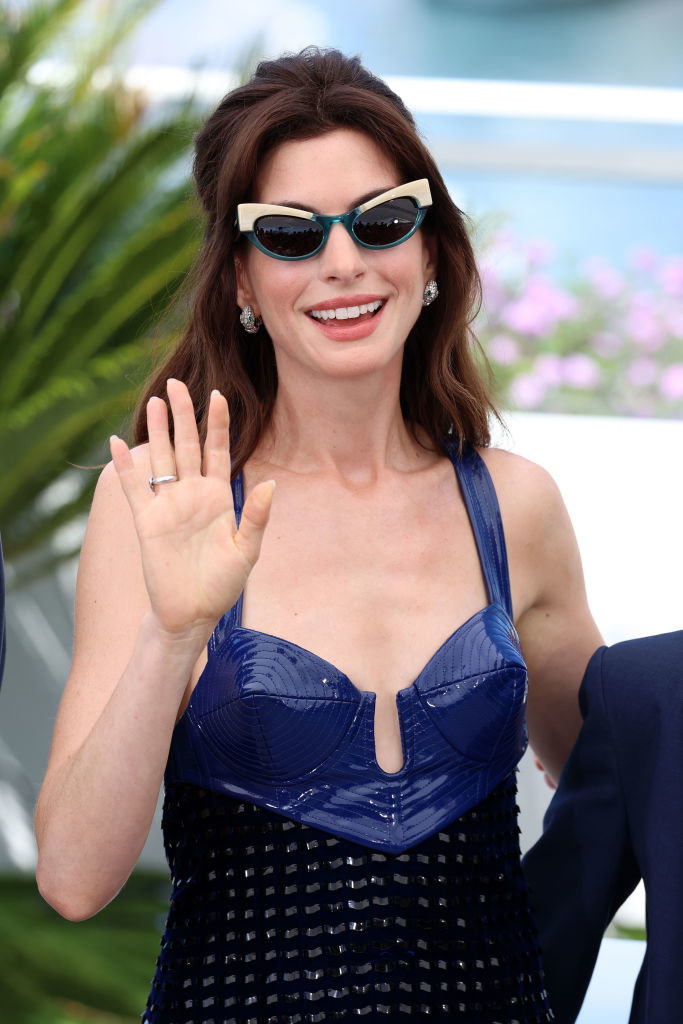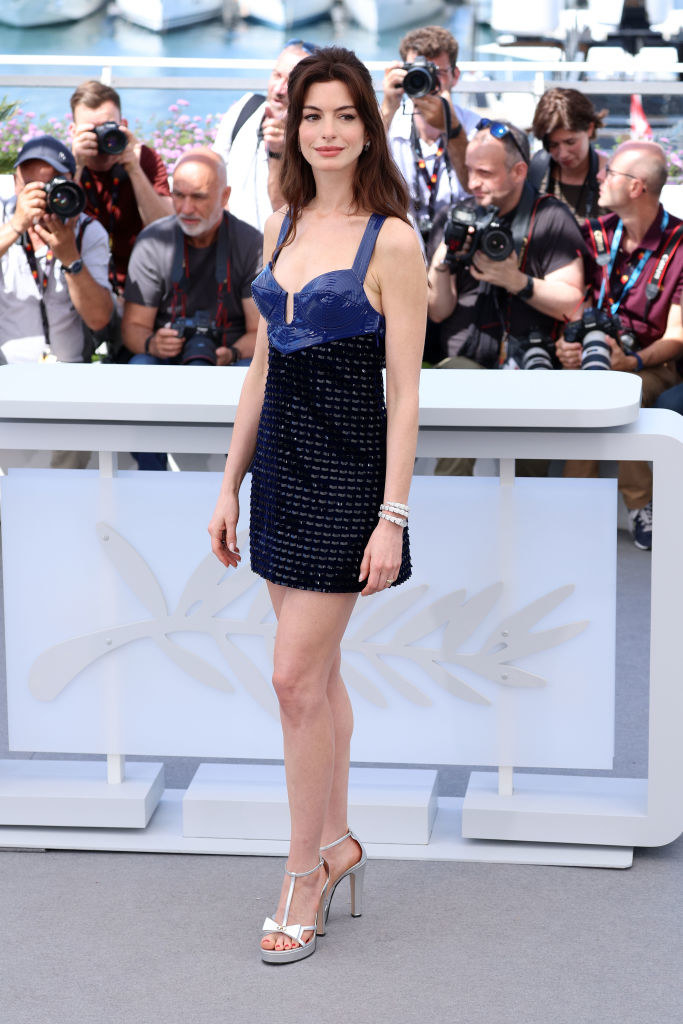 I am officially started a savings account to purchase these sunglasses.

Here's Anne in a metalic floral two-piece designed by Schiaparelli: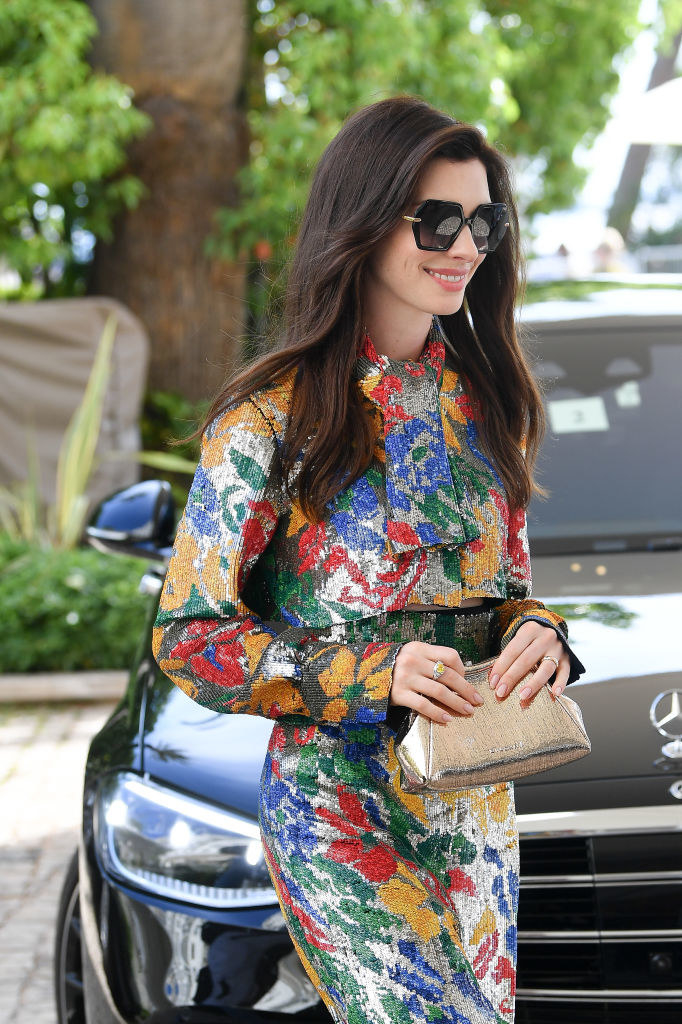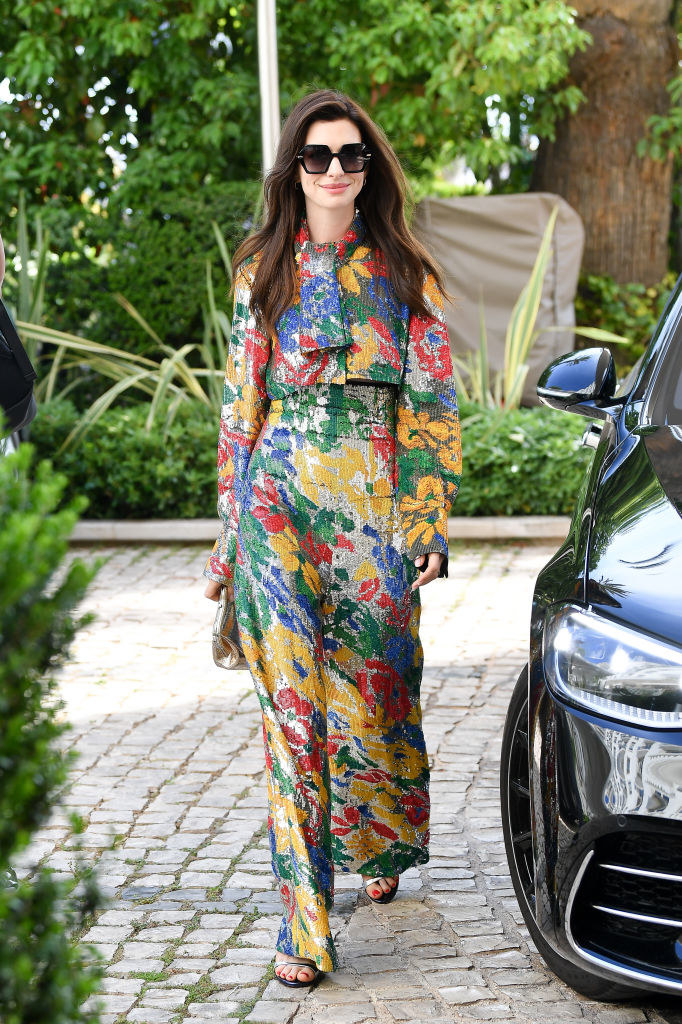 I will say, these florals for spring actually are groundbreaking.

Here's Anne in a textured brown mini dress designed by Louis Vuitton: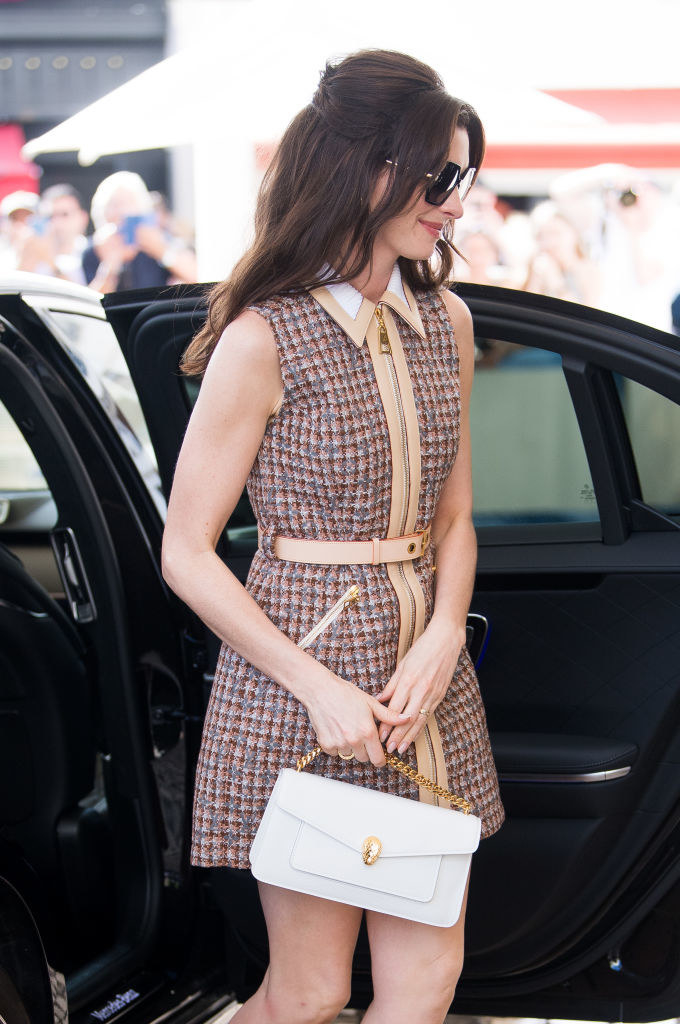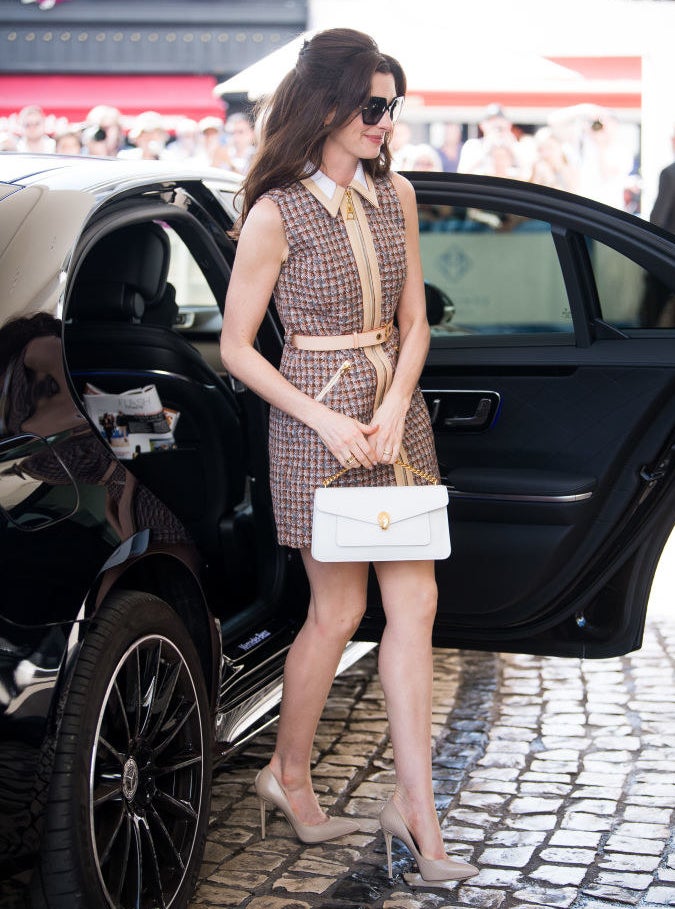 In the words of Gisele Bündchen's character in The Devil Wears Prada, "She looks good."

Here's Anne in a casual black suit, because even her airport looks are giving couture: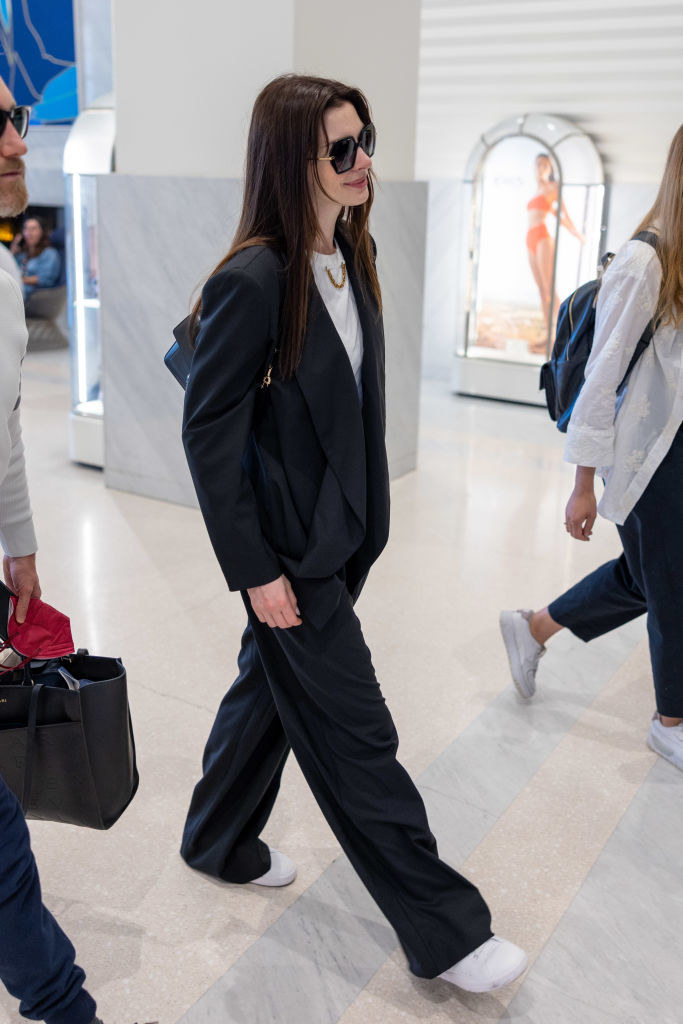 And last, but not least, here's Anne in an elegant pink jumpsuit designed by Valentino:
But I'm not the only one who appreciated these looks — after all, "you can't spell 'Cannes' without 'Anne'!"
In conclusion: