SONGS
Oh! You have the Cruise Remix and Wagon Wheel on your iPod?!! You must love country!!! Those are two of the most country songs that only a true country fan could even listen to!!
NOT!! (no offense to these songs)
A true fan cannot even stand to listen to these songs anymore because of how damn much the radio decided to play them over and over again.
FESTIVALS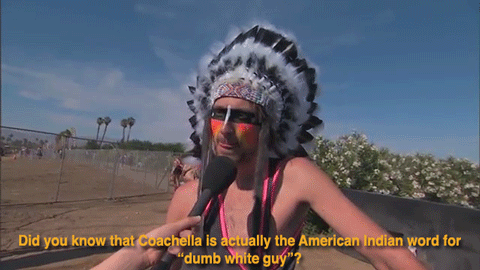 If you were a fan, you would be dreaming about going to Stagecoach and lifting your American flag tank top to show the world what Jesus Christ gave you just so that you can have a free beer or you are giving that nice lady a beer and then going on to start a "USA" chant.
ARTISTS
Sorry to burst your bubble and while they are freakin' amazing people, just because you know who Carrie Underwood and Luke Bryan are... does NOT mean you like country music.
If you know who all of these following people are, then maybe you can pass as a fan.
1. Reba (true fans would know her last name)
2. Big & Rich
3. Montgomery Gentry
4. Pistol Annies
5. Randy Travis
6. Sugarland
7. Billy Currington
8. Sara Evans
9. Nicki Minaj
(***just a test**** if you're a fan you probably just gasped, screamed, or got really angry)
10. Cole Swindell
11. Brett Eldredge
12. Martina McBride
If you don't know any of these singers and bands, ya'll can step off the bandwagon and listen to your country pop Pandora at Starbucks.
CONCERTS
Name the last five concerts you've been to.
Literally say them out loud. I'll wait......
Ok great! If 3 out of 5 of them were not country (and that's being generous), I am so sorry to tell you that it is time to hang up your cowboy hat that you bought on the boardwalk and take a cab home cause you are a poser.
Also, P.S.
Tailgating before a show and never actually going in, does NOT count at all. gfy.
AWARD SHOWS
There are four major country award shows and you should probably know the difference or at least what they stand for if you are a die hard fan.
They are as follows:
THE ACMs - The Acadmey of Country Music Awards
THE CMAs - The Country Music Association Awards
THE CMTs - The Country Music Television Awards
THE ACAs - The American Country Awards
You should have all these in your DVR at some point in the year.
True country lovers would know that the most recent was the ACMs. 'Twas the 50th Anniversary and Luke & Blake hosted them yet again.
SONG TITLES
Some country song titles will be below. To see how country y'all are, you can answer and if you are wrong then you can take the "moonshine" that you bought at ShopRite liquors and just throw it on the ground.
Postcard from Paris

Click on the artist that recorded the song.
If you've made it this far....
CONGRATS YOU PASSED!!!!
You are a true country fan. You love country music and it loves you right back. (You probably are even listening to it rn... Right? I knew it) I am so proud that 1. you know how to read and 2. you know what Buzzfeed is! (76% of country fans probably don't know anything about either of these)
We are a welcoming genre and would love to have any of you join us, so get up, go buy a megaticket, and jump right in. And don't forget to see Shania before she stops touring forever.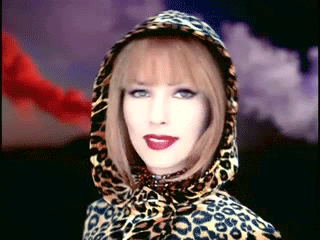 Always Remember....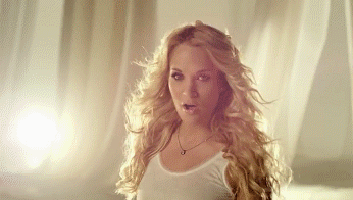 This post was created by a member of BuzzFeed Community, where anyone can post awesome lists and creations.
Learn more
or
post your buzz!