This post has not been vetted or endorsed by BuzzFeed's editorial staff. BuzzFeed Community is a place where anyone can create a post or quiz.
Try making your own!
The Math That Saved Apollo 13 Just Sold For $388,375
The Lunar Module Systems Activation Checklist Book from the Apollo 13 mission was sold at auction last night. Anyone else think the winning bidder got a good deal?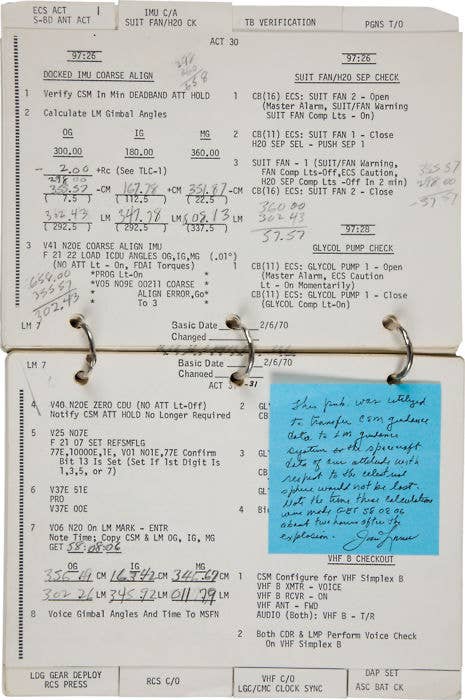 BuzzFeed Daily
Keep up with the latest daily buzz with the BuzzFeed Daily newsletter!