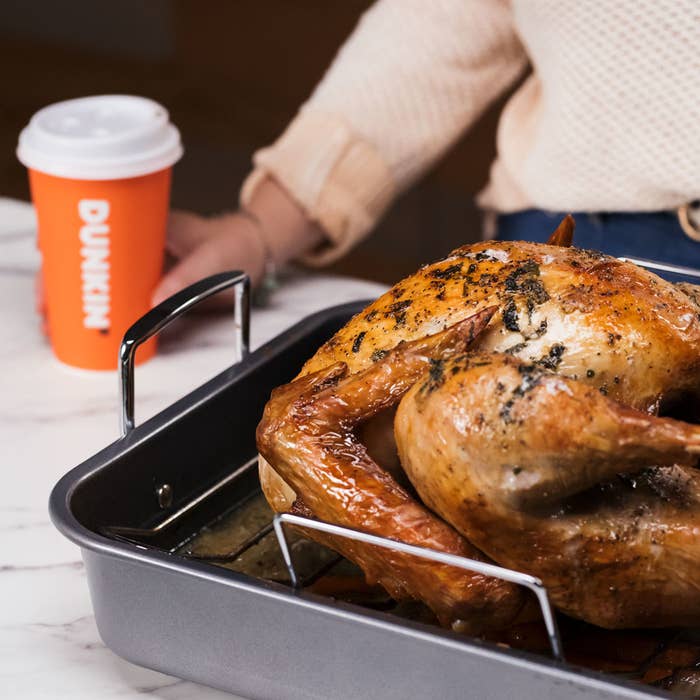 Brine Ingredients:
64 ounces chicken broth
1 cup sea salt
1 tablespoon crushed dried rosemary
1 tablespoon crushed dried sage
1 tablespoon crushed dried marjoram
1 tablespoon dried thyme
4 shots Dunkin' Espresso
32 ounces iced water
Brine Instructions:
1. In large stock pot add chicken broth, sea salt, rosemary, sage, marjoram, and thyme. Stir and bring to boil.
2. Stir and simmer for 5–10 minutes, ensuring all salt dissolves.
3. Remove from heat and add Dunkin' Espresso and ice water.
4. Clean turkey remove neck and giblets. Add brine to cover turkey completely.
5. Cover and refrigerate for 24 hours.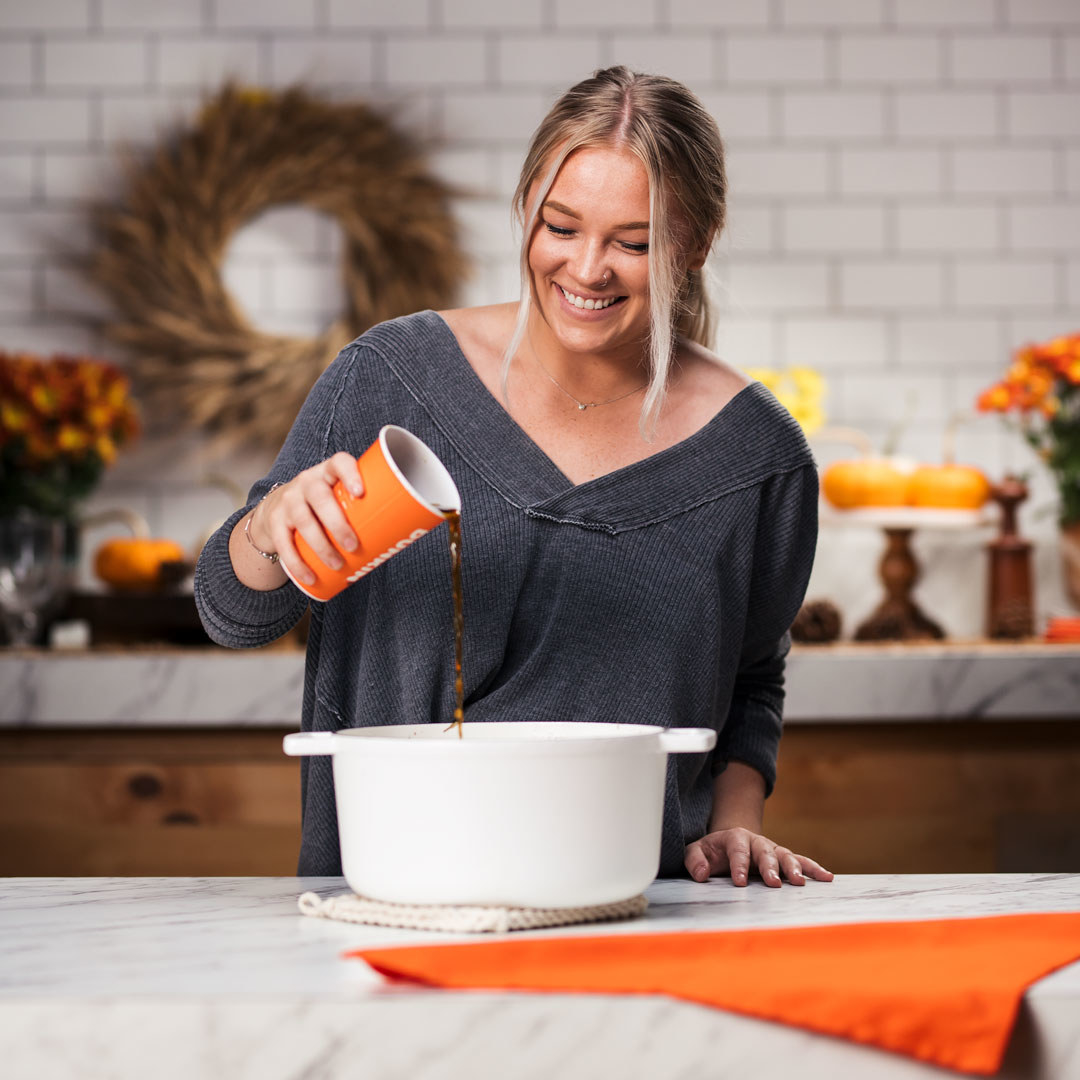 Turkey Cooking Ingredients:
Brined turkey
16 ounces chicken broth
2 cups water
½ cup melted butter
Garlic powder
Onion powder
Black pepper
Fresh parsley
1 whole onion, coarsely chopped
3 carrots, peeled and chopped into chunks
Turkey Cooking Instructions:
1. Pre-heat oven to 325°F.
2. Add onion, carrots, and water to turkey-roasting pan with rack on bottom.
3. Remove turkey from brine (discard remaining brine) and place in pan.
4. Pour chicken broth and butter over the turkey.
5. Season the turkey with black pepper, garlic powder, onion powder, and fresh parsley. Cover pan (either with lid or foil).
6. Cook at 325⁰F, approximately 15–20 minutes per pound (unstuffed).
7. Remove foil, baste with additional melted butter, and cook an additional 30–45 minutes so that turkey browns (add more water to bottom of pan as needed to keep turkey moist). Internal temperature should read 175°F.
8. Remove from oven, cover, and let set for 30 minutes before carving/serving.
9. Enjoy with friends!