You may be used to seeing Suzanne "Crazy Eyes" Warren in her signature prison khakis and Bantu knots. And the woman who plays Crazy Eyes, Uzo Aduba, is your new style inspiration. Clearly Uzo is an actress playing a character — a character with a specific look that is nothing like Uzo IRL. So can we just give credit where credit is due? Exhibit A: White dress, red lip, perfect wavy shoulder-length bob.
Blush? On point. Lashes? Batting 1,000. And the SMIZE.
Exhibit B: This sleek, pale gray, cleavage-baring belted dress.
This is how you handle the red carpet. Olivia Pope would approve.
Next, allow Uzo to demonstrate the ~proper way~ to do the look over the shoulder. Note the flawless fuchsia lippie and cheekbones in full glory.
Are you still standing? Are your socks not blown off? And this ENTIRE photo shoot for Refinery 29. Consider the game BODIED, bitches.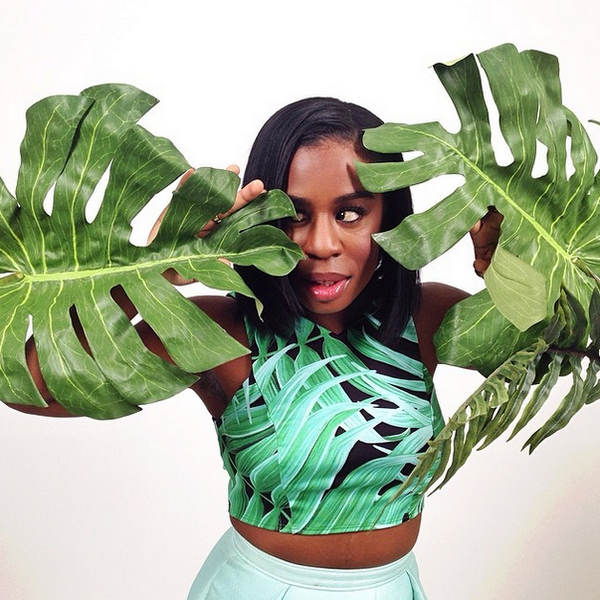 The LBD is classic. But here, Uzo takes it to another level. For her next feat, watch Uzo completely flip the script and rock a textured pompadour. Do you need more proof? Do you need more physical evidence that Uzo Aduba knows what the hell she is doing out here?