Barack Obama, 44th president of the United States of America, had a helluva day on Friday.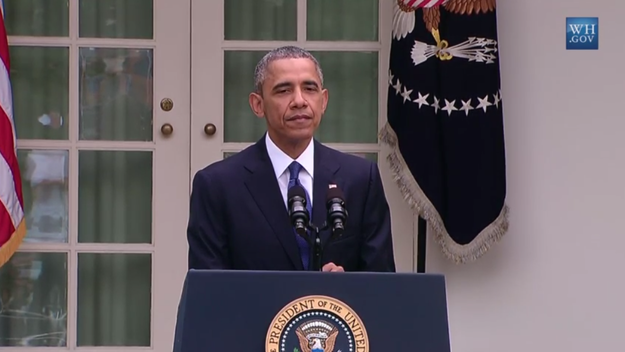 But after that momentous occasion, Obama went to Charleston, South Carolina, to eulogize Rev. Clementa Pinckney, one of the nine victims of a mass shooting at Mother Emanuel African Methodist Episcopal Church.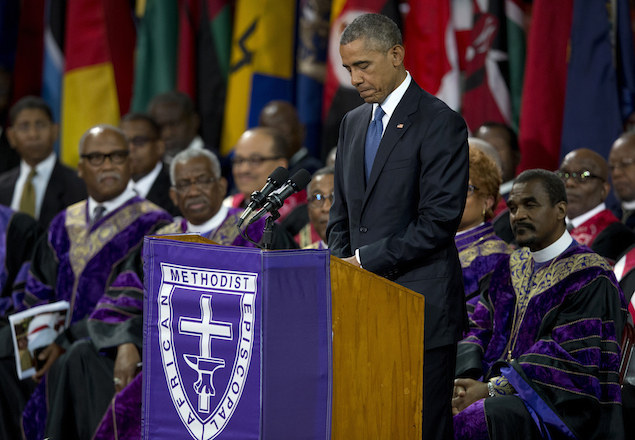 Obama addressed gun violence, discrimination, and the ugly history of the Confederate flag. He already had the church enraptured, but that was just the tip of the iceberg.
And with that, #ReverendPresident was anointed.
The doors of the church were opened.
People of all faiths, colors, and stripes were slain in the spirit.
There was a clean snatching of wigs.
A great shout broke forth across the nation.
A performance so stirring, it birthed a second hashtag, #ObamaHadMeLike.
"Take yo tiiiiiiime, baby!"
People were overwhelmed by Obama's sheer audacity.
Let's just be honest: It was the blackest moment in the history of the U.S. presidency.
Barack's baritone, though offkey due to the emotional nature of the event, had us hoping for bigger things.
But, people understood the poignancy of the moment as well.
If you never attended a black funeral — no, homegoing service — before, thanks to Obama you are now #blessed.
Way, way up.