You'd never know it by looking at this chill little Canadian…
That's right! On Sunday, Earth's good friend Curiosity Rover was checking out Mount Sharp on the red planet and reported back a temperature of 21.2° fahrenheit.
Parts of the U.S. are also colder than Mars today. Hope you have some hot cocoa handy.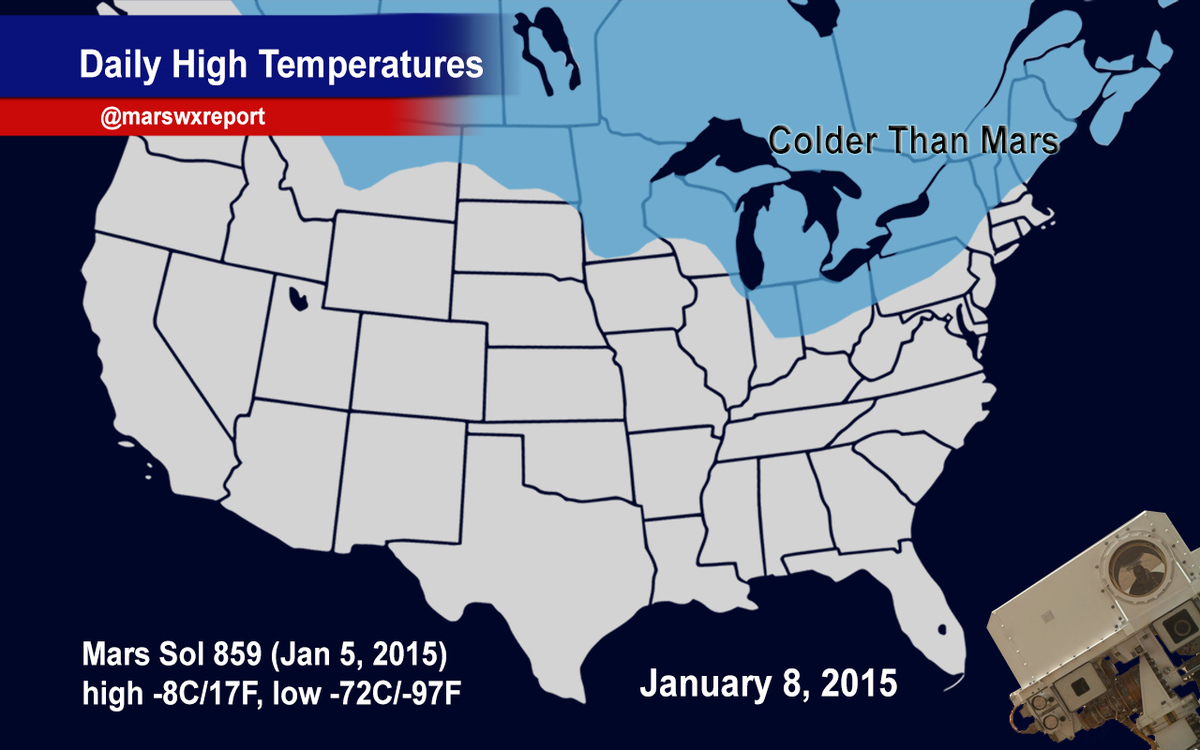 Back on Earth, our pals in Canada are faring a tad worse, with temps in Toronto at about 16 and Ottawa at -3.
But before you book your SpaceX flight, remember a few things:
The global average temperature on Mars is about -67°...
...with lows of -202°C in some parts...