Why It's Okay The Boston Manhunt Became A Ghoulish Awards Show On Twitter
The last two hours of the manhunt for Dzokhar Tsarnaev felt like the Oscars on Twitter. Why that's not necessarily a bad thing.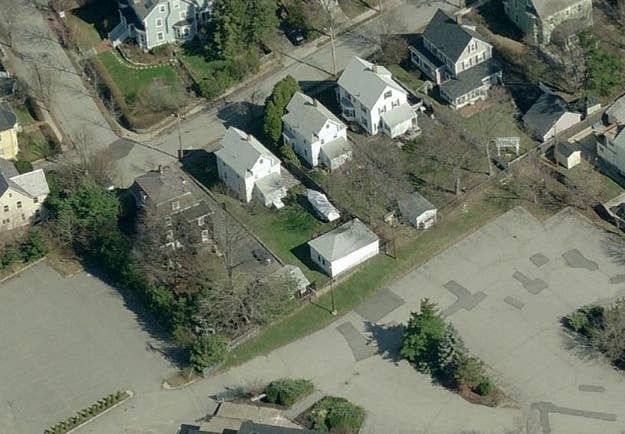 A few minutes after alleged Boston Marathon bomber Dzhokhar Tsarnaev was captured on Friday night, NBC found Watertown resident Rita Colella for a woman-on-the-street interview. "I felt like I was watching a bad movie I couldn't turn off," she told Lester Holt. And indeed, the whole week, but particularly today, felt cinematic, or at least like an episode of Homeland. It was hard to comprehend that these were real events that had happened to real people.
But on Twitter, the last two hours of the manhunt felt less like a movie and more like a ghoulish awards show, one where our hosts were Pete Williams and Diane Sawyer and Brian Williams and Wolf Blitzer, who weren't following a script. This was happening in real time. And like the Oscars or the Grammys or the Golden Globes, on Twitter, straight news tweets — basically, people transcribing what they saw on TV or heard on local news feeds — were interspersed with jokes and instant memes and competitive tweeting.
The story, and the manhunt, had been going on for four days, but really picked up steam yesterday afternoon, when the FBI distributed the images of the Tsarnaev brothers, and later that night, when MIT officer Sean Collier was killed in a shootout with the brothers that set the chain of events in motion that would lead to older brother Tamerlan's death and Dzhokar's eventual capture. But by the time we got to the boat in the Watertown backyard, it was increasingly hard to remember that four people — three during the marathon, and Collier — had been killed, and dozens of others maimed.
In the moment, though, the excitement of the manhunt — and the teasingly weird fact that the suspect was hiding on a land-bound boat in a backyard in Watertown — took over, perhaps partly because it did seem like a significant act of the story was coming to an end. Even if the boat was booby trapped, or Dzokhar had killed himself, the end seemed to be in sight.
Also interspersed among the news and jokes were admonishments that now was not the time for making light of the situation. But I don't think that we should be condemned for turning to Twitter, or even making jokes. We've turned Twitter, at times like these, into more than a source of information (though last night and early this morning, it was way ahead of the news on TV) — it's Twitter as coping mechanism, a place where we find some solace, some way of reminding ourselves that there are other human beings out there in the world who actually aren't so terrible, and, in fact, a way of processing all the nearly unfathomable events of the past few days. It's a reminder I certainly needed.