The Speed Of Wildfire
Texas is in the grips of the worst wildfire outbreak on record. Texas Parks and Wildlife put out this video to show exactly how fast a wildfire can spread, devastating everything in its path.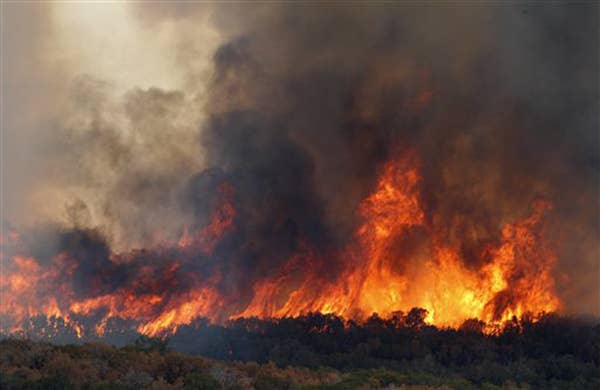 AUSTIN, Texas (AP) — More than 1,000 homes have been destroyed in at least 57 wildfires across rain-starved Texas, most of them in one devastating blaze close to Austin that is still raging out of control, officials said Tuesday.
Speaking at a news conference near one of the fire-ravaged areas, Texas Gov. Rick Perry said more than 100,000 acres have burned in the drought-stricken state.
The Texas Forest Service says nearly 600 of the torched homes were in Bastrop County, some 25 miles from Austin. The agency said that blaze was still uncontained Tuesday.
The fire was far enough away from Austin that the city was not threatened, but it consumed land along a line that stretched for about 16 miles, Texas Forest Service officials said.
There were no immediate reports of injuries, and officials said they knew of no residents trapped in their homes.