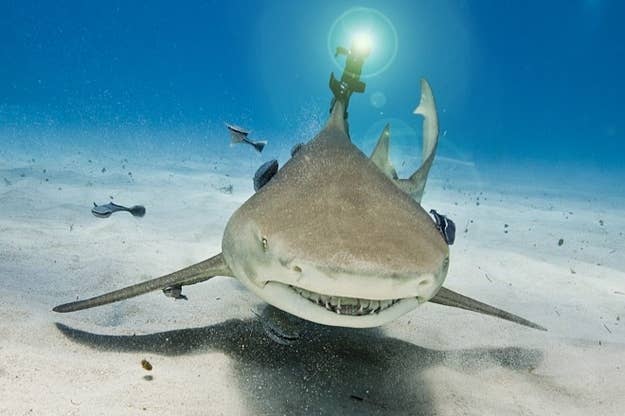 I put the terrifying part in bold in case you missed it.
Wicked Lasers of Hong Kong convinced marine biologist Luke Tipple to equip his Lemon Sharks with 50-Milliwatt Krypton Green Laser via a non-invasive clamp.
They are trying to kill Superman. Aquaman's jealousy has finally overridden his better judgment.