Sandy Sinks HMS Bounty Replica With Crew Aboard, Two Missing At Sea
In a harrowing rescue 90 miles off the coast of North Carolina, the Coast Guard airlifted 14 people to safety.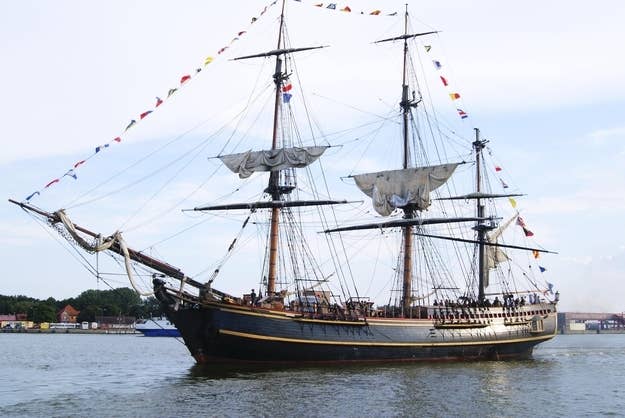 According to Reuters, the tall ship was off the coast of North Carolina when the hurricane hit. The crew abandoned ship to inflatable life rafts to await rescue from the Coast Guard while the replica went down in 18 foot seas. Despite the relatively shallow water, from which the mast of the Bounty can be seen jutting out, weather conditions made retrieval hazardous.
The 14 survivors were flown to a Coast Guard air station in North Carolina with no life threatening injuries while rescuers continue the search for the remaining two crew.