Marvel "Point One" Takes Aim At New Readers
Kind of like DC Comics "New 52" only without all the retconning.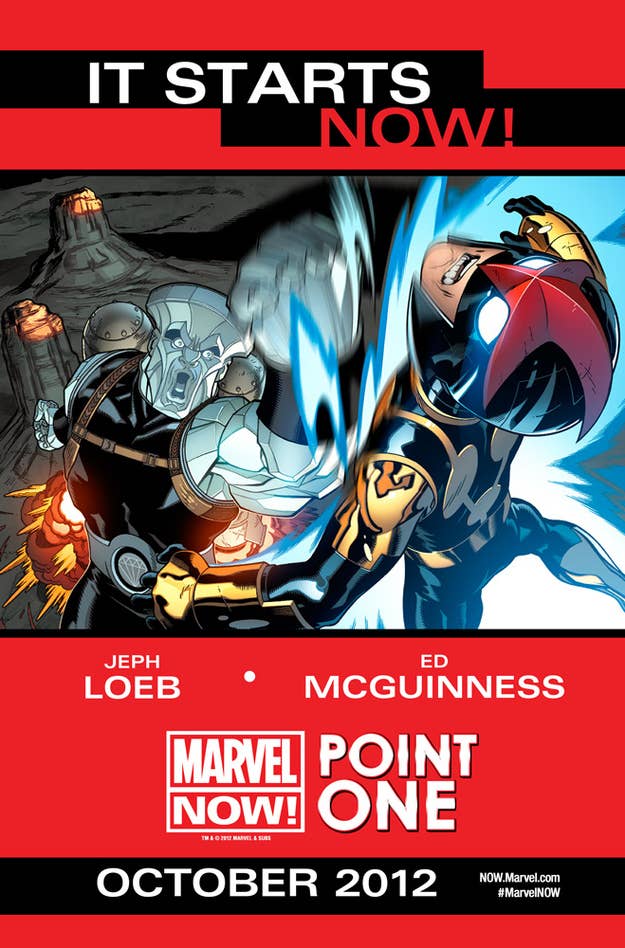 Marvel was pretty tight lipped when pressed for information concerning this Buzzfeed exclusive cover. Set in a post Avengers Vs. X-Men world, Point One aims to be a solid jumping on place for new readers to join the Marvel-verse while setting up the next story arc for veteran readers. But who is punching Nova in the face? Is he made of diamonds as his belt and skin would imply? Is he wearing a jet pack? What is up with that horrible hairstyle? What the hell is going on here?

Bleeding Cool has the first look inside the comic, but no sign of our mystery man.

Guess we won't know until October.