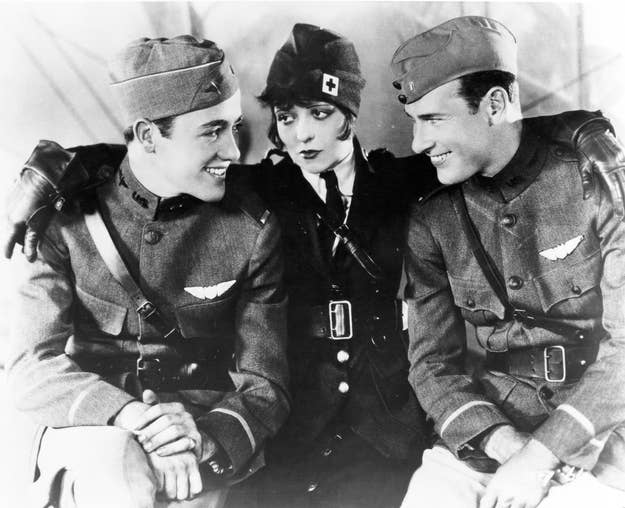 Released In 1927, "Wings" was the first movie to win the Oscar for Best Picture and Engineering Effects, or what we know as Special Effects. The win was retroactive however since there was no "Best Picture" category until the 1930 Academy Awards. No silent film would win Best Picture again until 2012 with the release of "The Artist".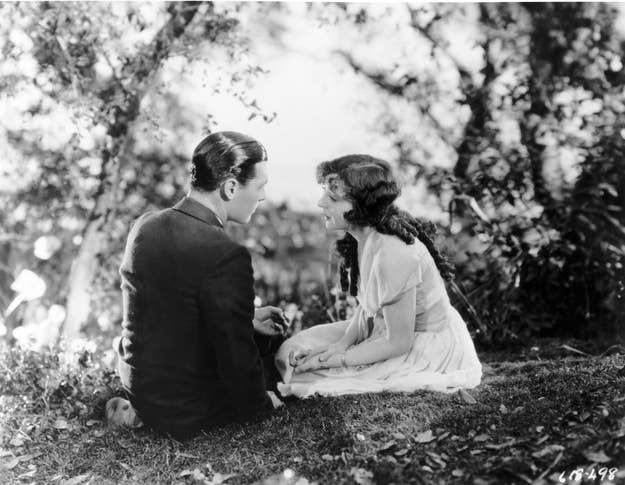 "Wings" was risque for the time, being one of the first movies to show two men kissing (even if it was fraternal), men were seen naked from behind and lead actress Clara Bow bared her breasts during one scene.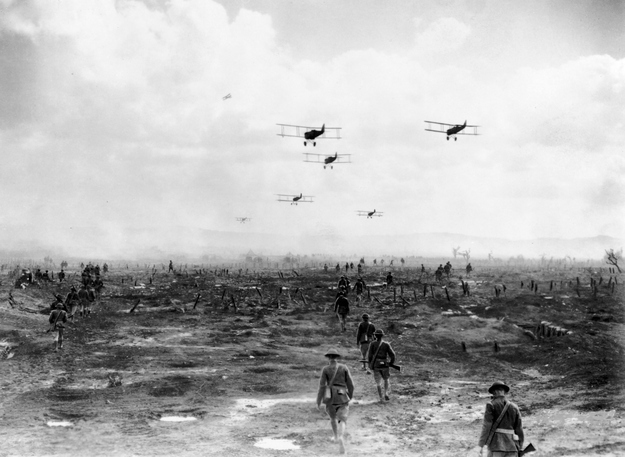 The budget ballooned out of control and the total production cost ended up being $2 million. Accounting for inflation, that would be almost $25 million today. The money was spent converting five acres in San Antonio, Texas into a battlefield and populating it with thousands of real-life soliders brought in from the U.S. Army.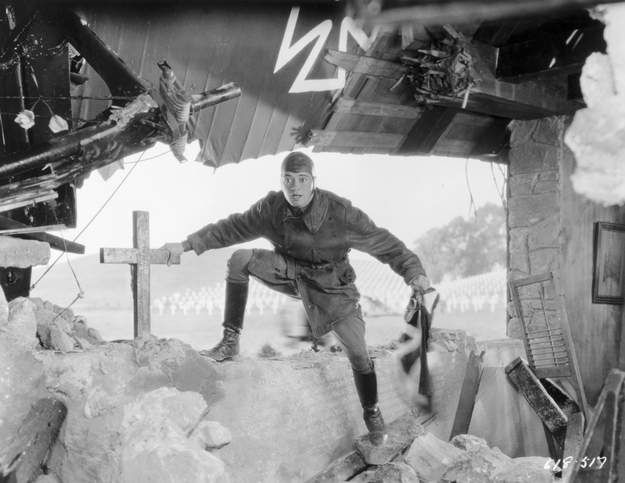 Actual WWI pilots were used to film the aerial stunts. Director William Wellman was hired specifically because of his past in the Air Force and can be seen during close-up shots. Despite the difficulty of the stunt choreography, only one fatality was reported during filming, an unfortunate US Army Air Corps pilot .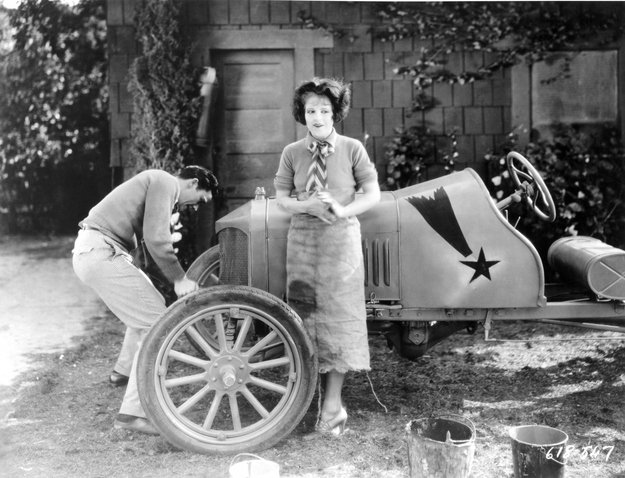 Considered the "Star Wars" of its day, "Wings" featured state of the art effects that captivated audiences and it had a run of 63 weeks in NYC before being moved to secondary venues.
Once it left theaters, "Wings" was considered a lost film for decades. While the original negatives are lost to time, a copy of the film was uncovered in Paris and converted for posterity. In January 2012, it was released on Blu-Ray to coincide with the centennial of Paramount Pictures, the studio the produced it.