Exclusive: First Look At Swamp Thing's True Form
Swamp Thing must be the black sheep of Treant family reunions. With Scott Snyder at the helm, can this character finally crawl out of B-movie infamy and take his place among A-List DC Comic characters? Find out April 4th, 2012.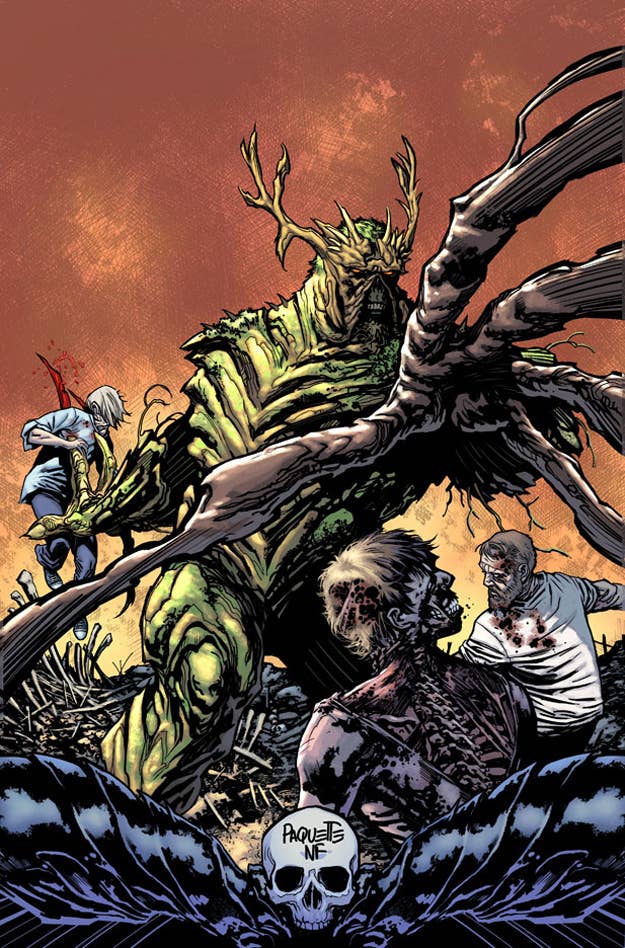 "Everyone who has taken on the character of Swamp Thing has redesigned him to some degree - that has always been one of the most inspiring things about him; every team that has given him life has made him their own in a unique way. So this version, our version, is something we've been dying to reveal to people for months. And now that the moment is finally here, I couldn't be prouder of what we've come up with together. Our Swamp Thing is a warrior king of the green, and the horned crown, the breastplate, all that is meant to speak to this idea - that Alec Holland was destined to be the greatest most badass swamp thing ever." 
- Scott Snyder, Writer