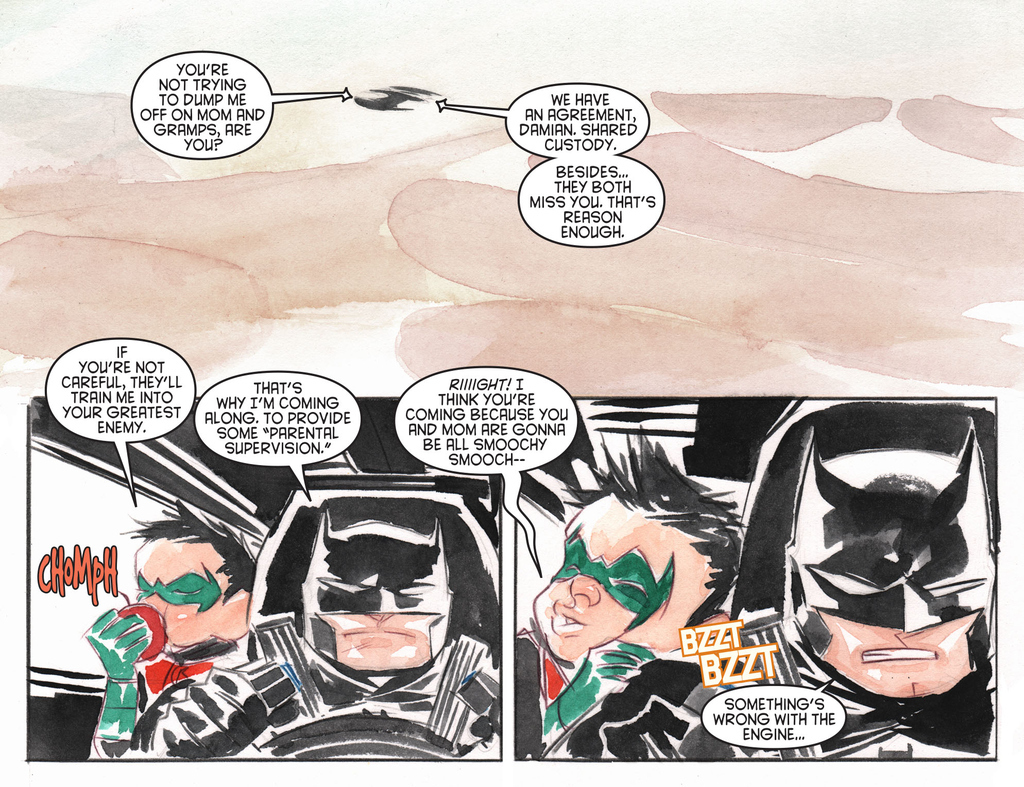 According to DC, the issue has an All Saints' Day theme:
While Bruce is taking his son to Mom's house for some supervised visitation, an engine explosion makes their jet crash! But that's hardly the worst thing fate tries to throw at them on All Saints' Day…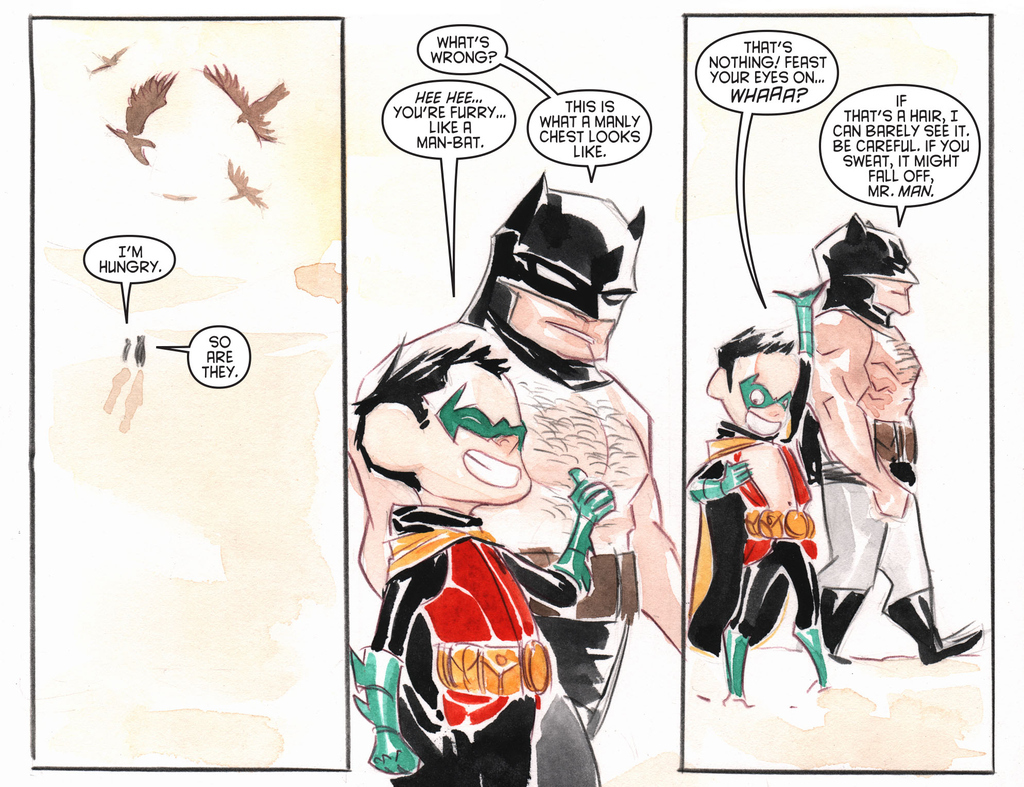 Looks like there are no comments yet.
Be the first to comment!