1.
Make Mom into a Queen with a handmade crown.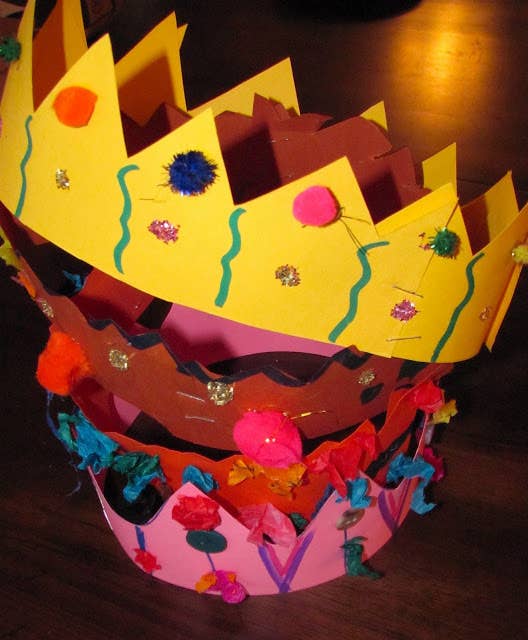 2.
Turn a trace of your child's hand into a sign language "I love you" card.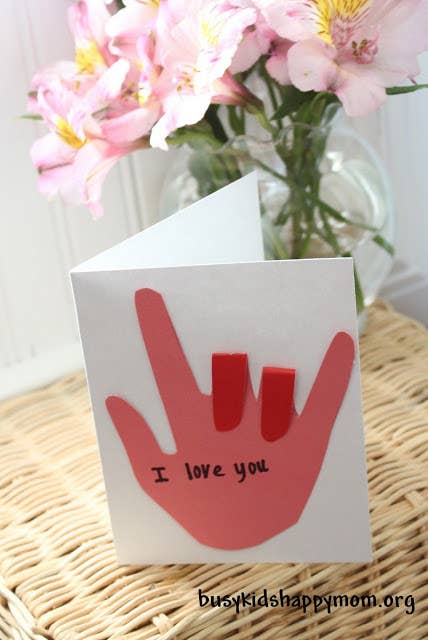 3.
If Mom has a sweet tooth, try this lollipop bouquet.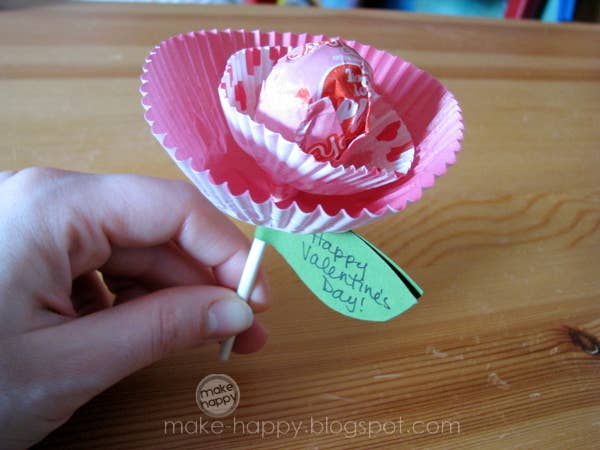 4.
A celery rose by any other name would smell as sweet (and now you can't eat it, oh darn!)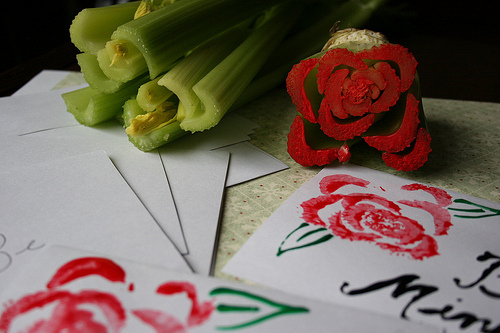 5.
If your kids are older or have good motor skills, make Mom a set of Tin Can Lanterns.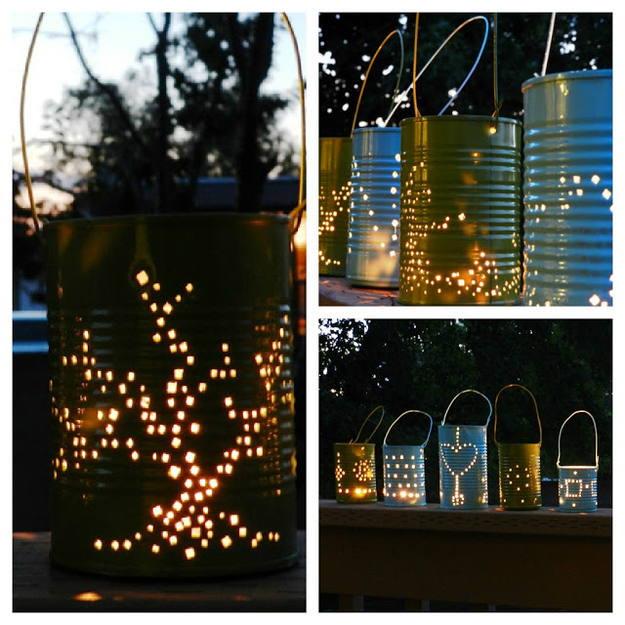 6.
Recycle yogurt cups into vases for tissue paper flowers.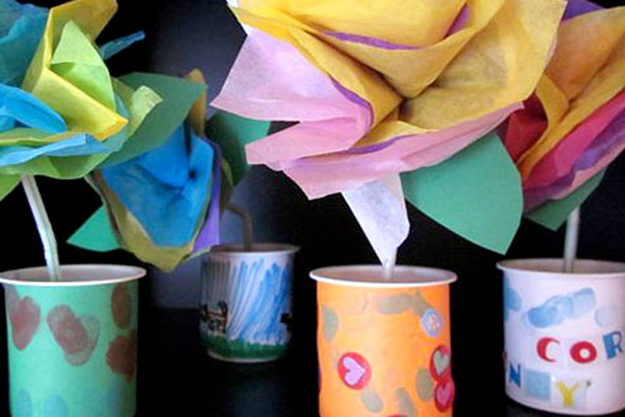 7.
Or make Mom a pretty tissue paper flower corsage.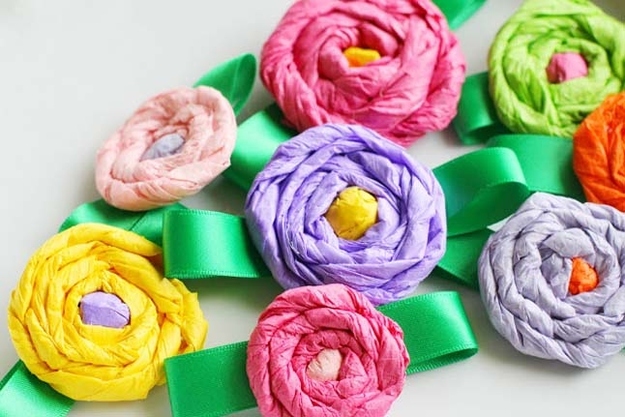 8.
Two woven pieces of construction paper make a homemade coin purse.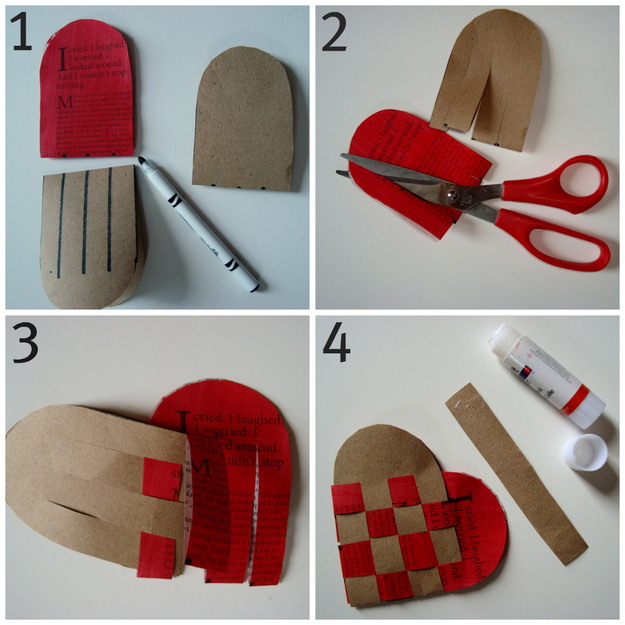 9.
Use pipe cleaners and Cheerios to make a bird feeder.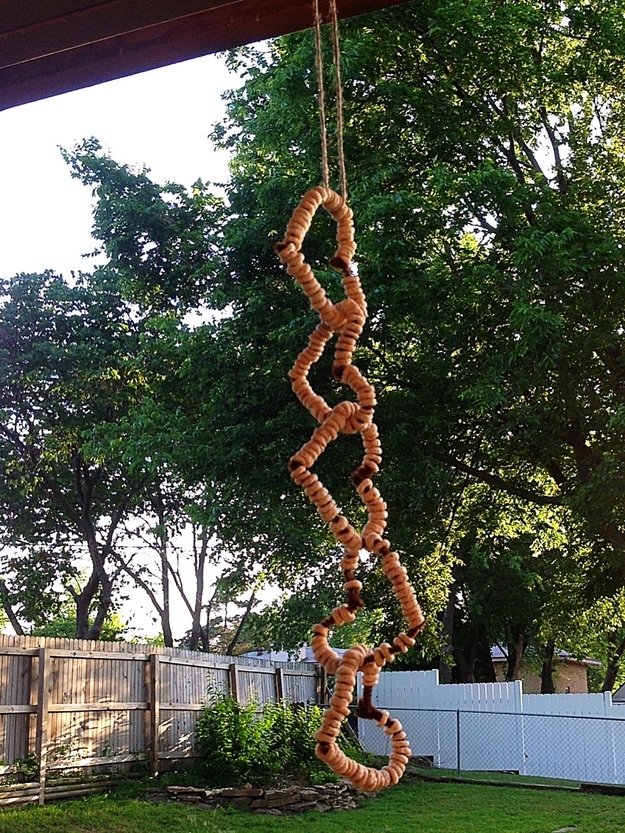 10.
Use Kleenex and markers to make a flower bouquet that will never wilt.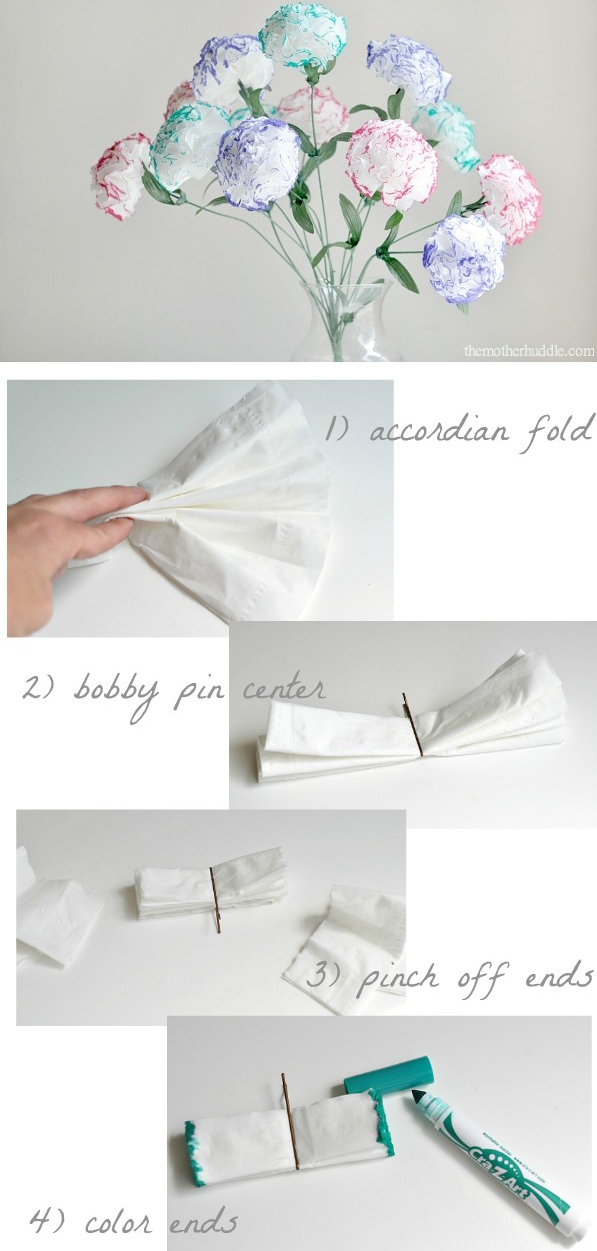 11.
Give a dollar store photo frame a homemade twist.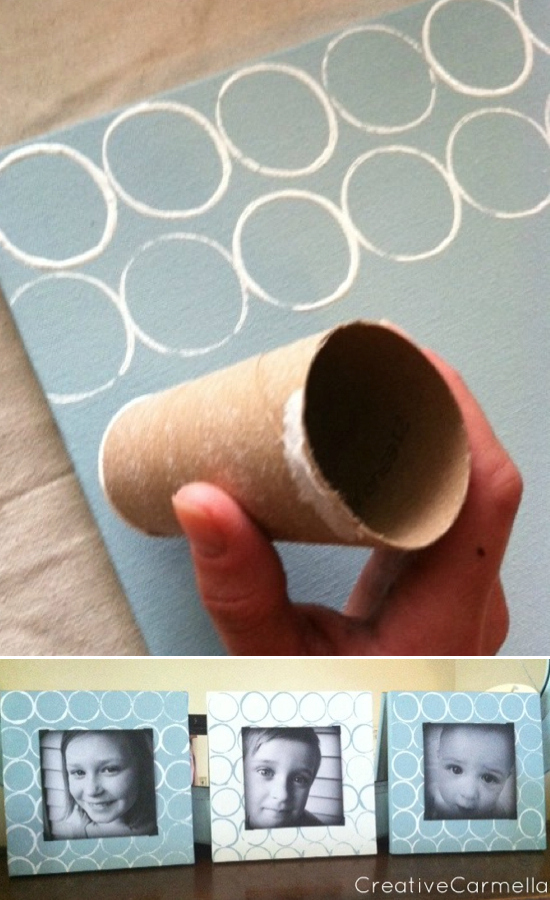 12.
A cheap candle can be converted into a artsy present.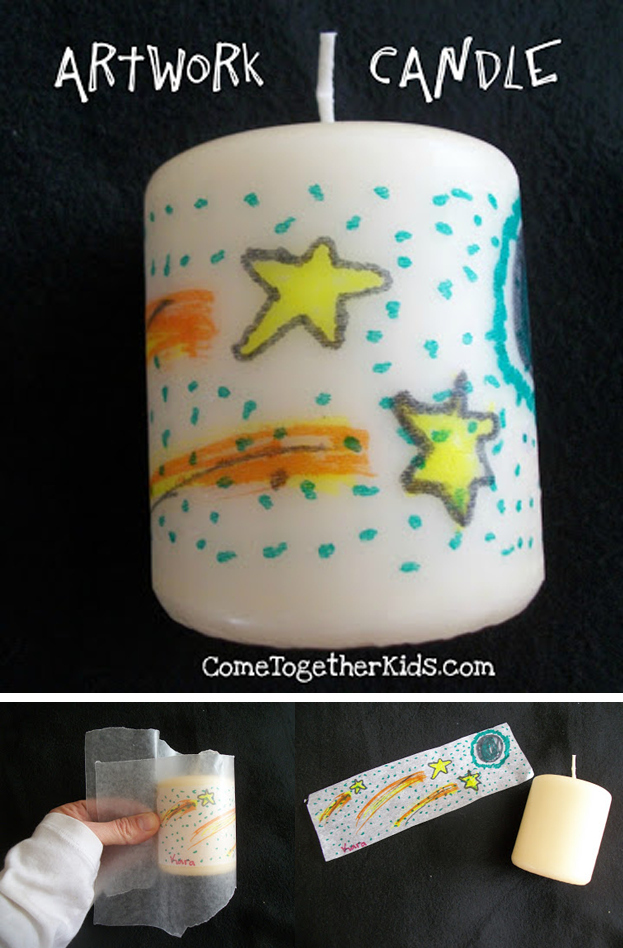 13.
Print out some coupons Mom will actually use.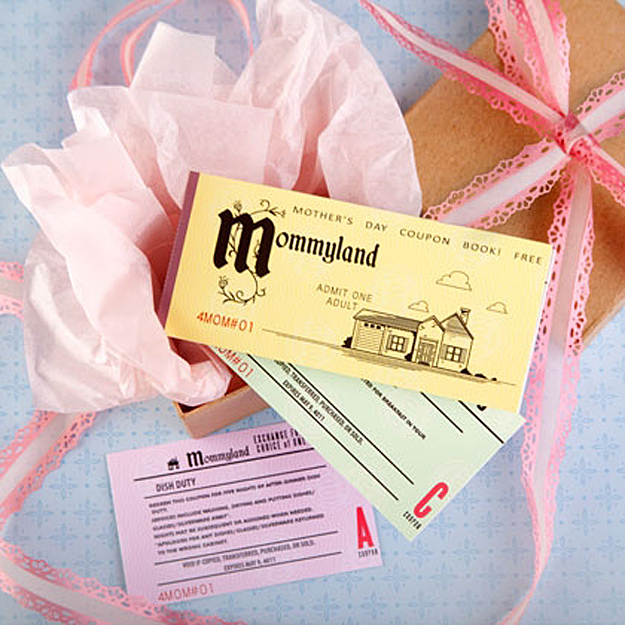 14.
Put a colorful paper bouquet on a card.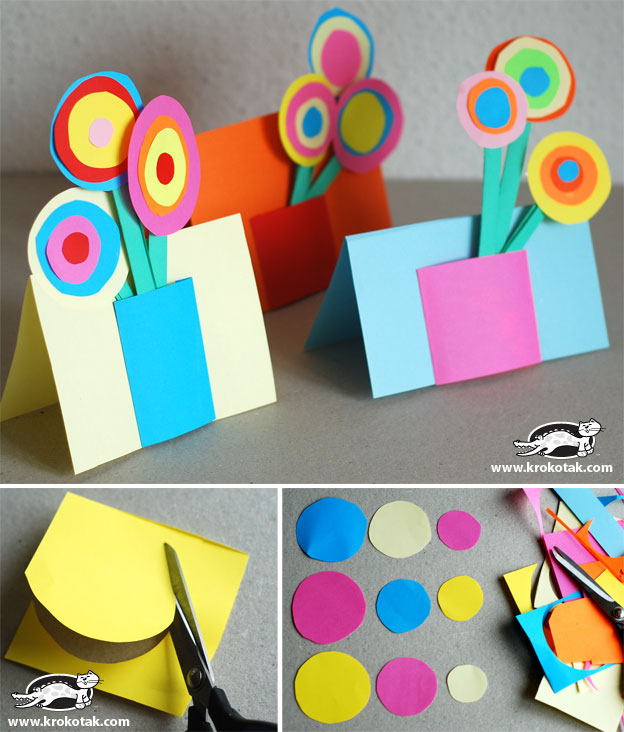 15.
Transform her clothespins with washi tape.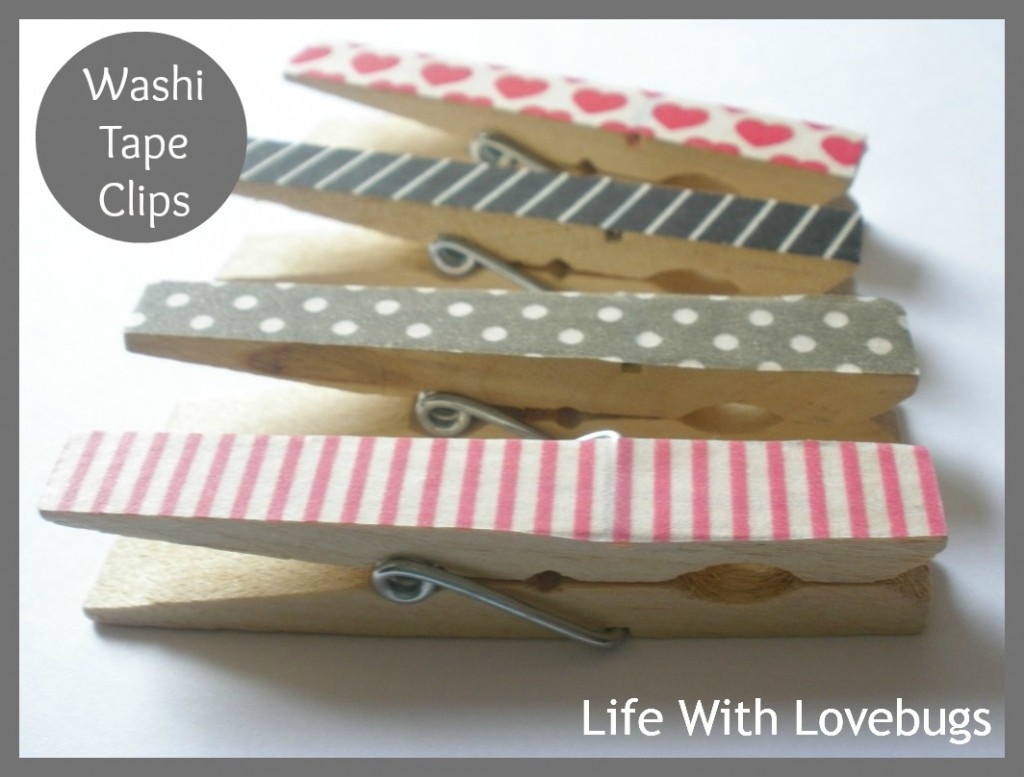 16.
Glue tissue paper or crepe paper onto a flower pot.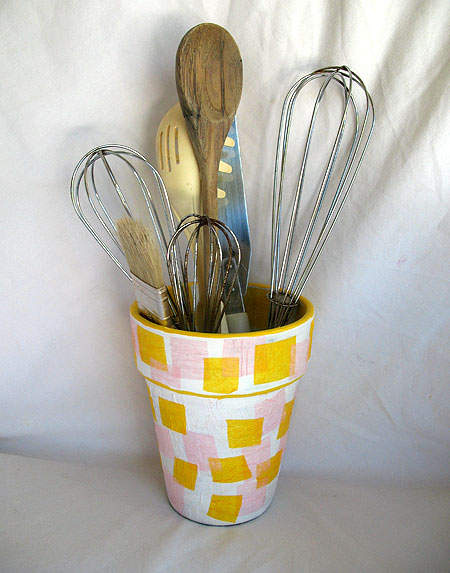 17.
Turn their handprints (or footprints) int an apron or a tote bag.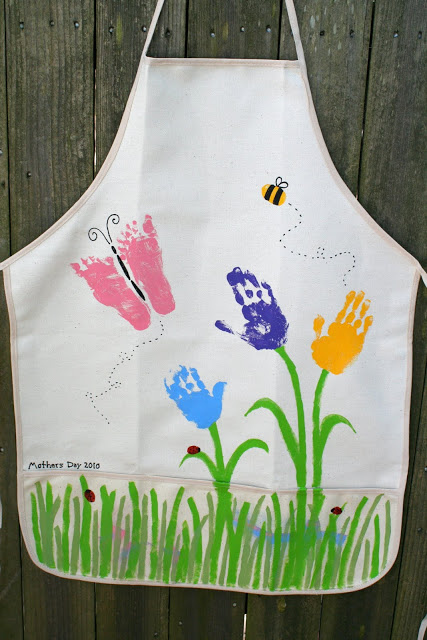 Want more great DIY craft ideas? Sign up for the BuzzFeed DIY newsletter!