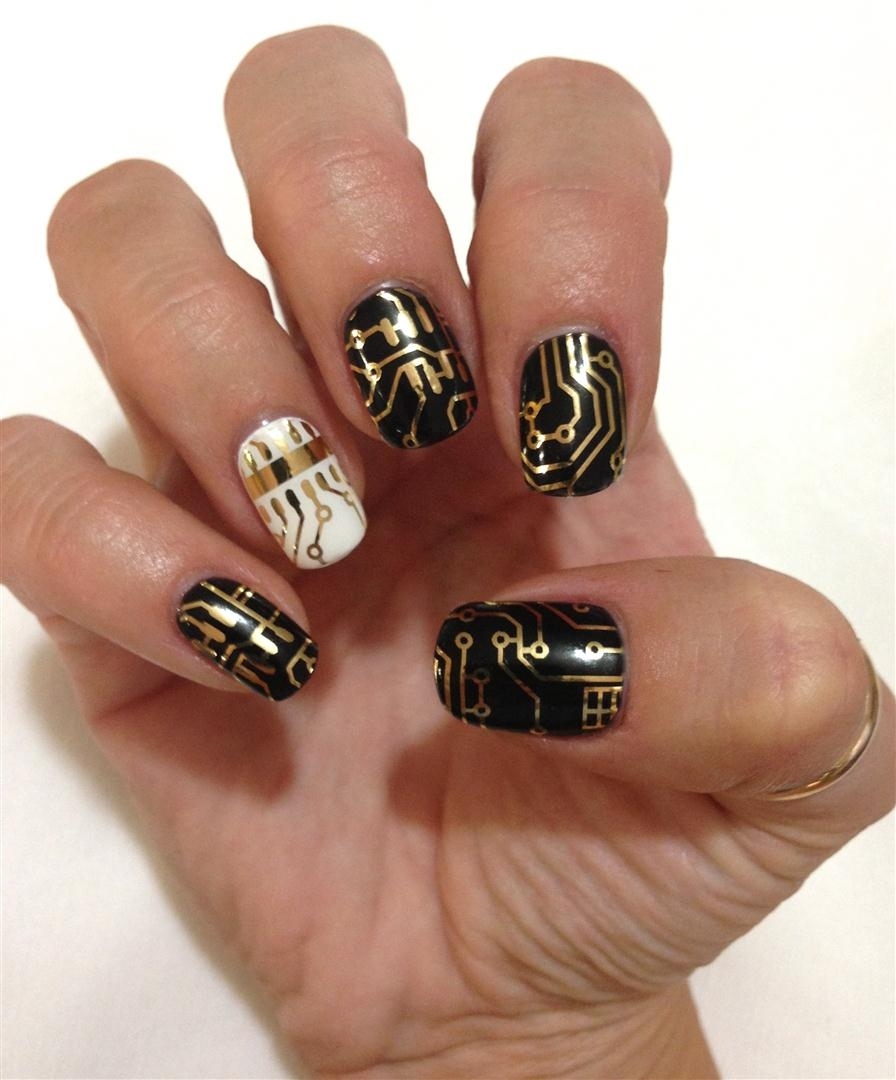 Part of the new Minx signature collection designed by Leah Light, these circuit board nails are transparent appliqués that fit right over any nail color. Light, a well known in New Zealand and Australia as a celebrity nail stylist, wanted to design something that looked complex but was easy to apply.
Though not pictured, Minx will offer the design in silver for those of us who aren't overly fond of gold.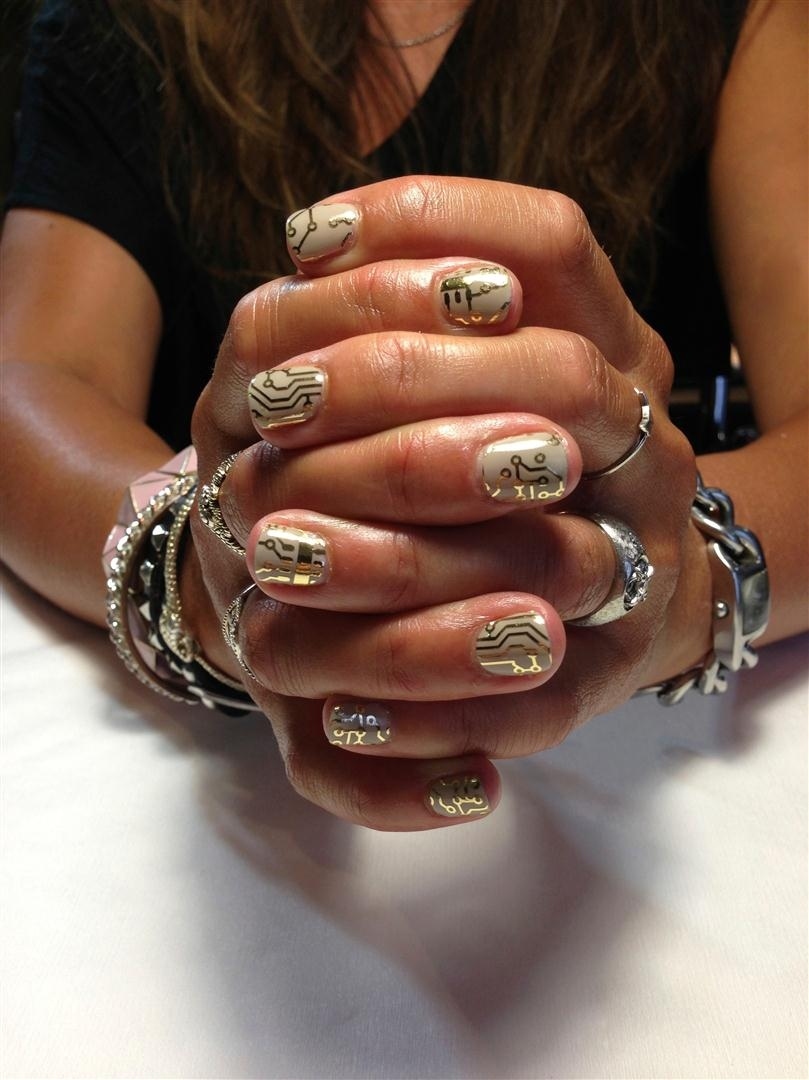 Looks like there are no comments yet.
Be the first to comment!